Actors who do horror are among the most underrated. No matter how many different roles they do, no matter how many genres and how much diverse material they cover, they will always be known for their work as one particular monster. Even if they did more than one monster, there's the one that people will always remember. Brad Dourif won a Golden Globe and was nominated for an Academy Award for his very first feature film, One Flew Over the Cuckoo's Nest. Yet he will always be best known for voicing the most famous doll in the horror world, Chucky. With all the roles he's done, he's not even most known for something he did physically.
As great as the Child's Play films are and as important as he is to them, it's amazing that this man is best known for a voiceover role, yet is someone who designed his own invented sign language for David Lynch's Dune. He puts everything into a part. He never treats a role like it's just a job, even if it is. Dourif has done a wealth of work in numerous genres. But even if we're just distilling his career to look at his genre performances, the actor has shown amazing diversity and intense portrayals across the board. Below are some of the most noteworthy.
Graveyard Shift
Dourif's performance in Graveyard Shift is, in a word, insane. He's jittery, bug-eyed and all over the place in terms of intensity and physicality. He stands out more than anything else in that movie, probably because he really feels like the only one who's doing much acting. Graveyard Shift is not a great film, not really a standout Stephen King adaptation, but it's campy and fun in its own way. And Dourif really elevates it, and his scenes at least make it worth a watch.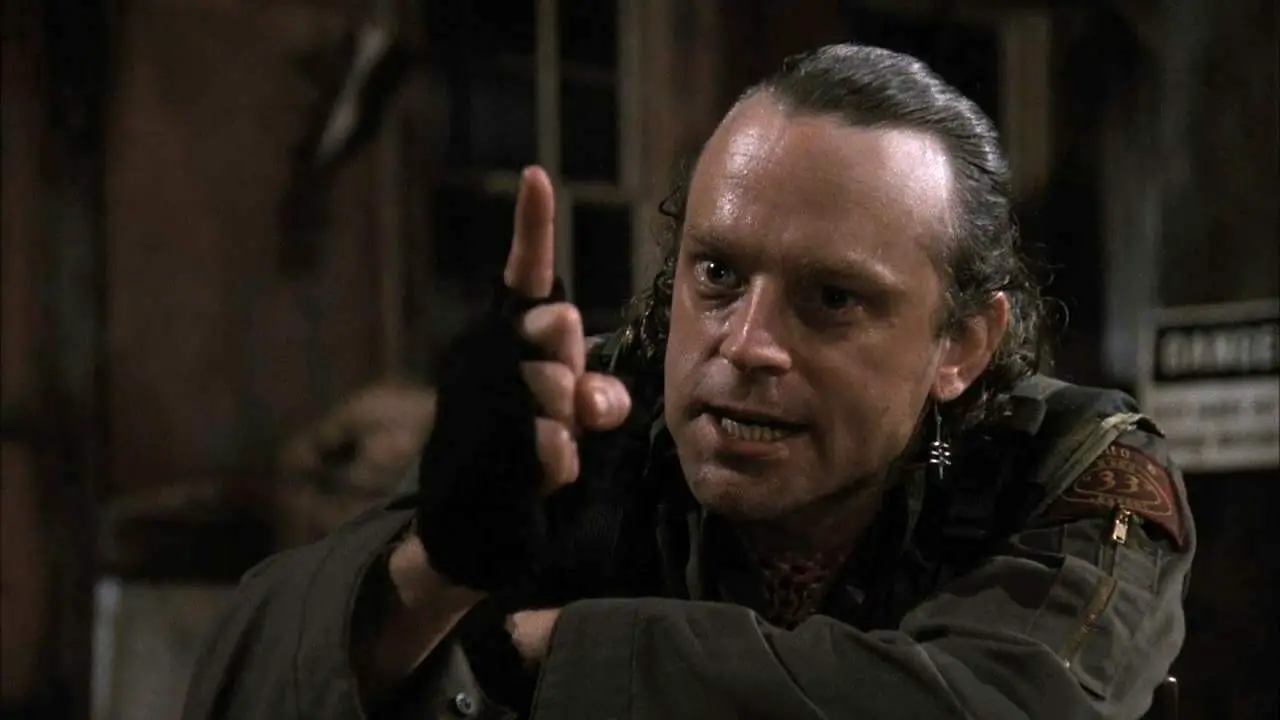 Alien: Resurrection
Alien: Resurrection is the most maligned of its franchise other than the failed Alien vs. Predator movies. And while it ultimately doesn't work as well as it should on a few fundamental levels, there are some terrific actors in it. It really is well cast. Dourif portrays a very typical, sort of extreme mad scientist. He's acting almost like he's in an old German expressionist film, which Alien has its roots in, in a lot of ways. It's a colder, quieter performance from him, but is nonetheless one of the best things about a fairly muddled feature.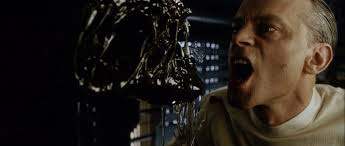 "Beyond the Sea"
In this early X-Files episode, the thirteenth of the first season, Dourif portrays Luther Lee Boggs, a serial killer on death row who claims to have psychic powers. The episode is one of the most acclaimed with many people involved including actress Gillian Anderson and creator Chris Carter citing it as a favorite. They fought hard to get Dourif for the role, having written it with him in mind. While he initially turned it down, he later agreed to do it, providing a chilling performance in what became one of the best episodes of the show.
Dourif only appears in this movie in flashbacks, but his role is a prominent one and is definitely important for understanding crucial character motivations. Trauma is Dario Argento's first full-length English-language film after previously coming to the states to shoot a segment for his George Romero collaboration Two Evil Eyes. It's one of the director's most underrated films, to be sure, worth checking out for those who have not yet seen it. Brad Dourif's brief performance still manages to provide the feature with its most shocking moment. Which is saying a lot of an Argento production.
Directed by Eric Red, who penned the screenplays for Near Dark and The Hitcher, Body Parts is a weird, interesting movie about people receiving organ transplants from serial killers and the expected results. Dourif, who won the Fangoria Chainsaw Award for his performance, plays a painter who got a new arm from a killer and is painting what the killer saw. It's an intense and underrated film, an interesting role for Dourif.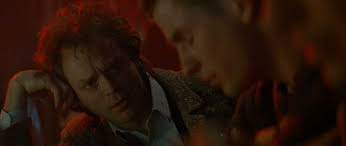 My Son, My Son What Have Ye Done?
This film, directed by Werner Herzog and produced by David Lynch, is terrific. Dourif's role is not huge, but like every actor that appears in this, his performance is absolutely necessary to the bigger picture. This one was based on a true story as well, taking its inspiration from a real-life murderer Mark Yavorsky. It's very much a Herzog movie, although the fingerprints of David Lynch are all over it as well. With that much talent involved in front of and behind the camera, it would be a challenge to screw it up. And they don't. This is a very impressive, absurd yet gritty indie feature.
If there's any other movie Dourif should have received an Oscar nod for, it's Exorcist III. I'm not kidding. It's a brief role, but a powerhouse performance. Especially when you consider that Dourif was brought in to do it pretty much at the last minute, had to learn his lines virtually on the spot, then was told that his part was cut because they managed to bring Jason Miller back to do it. When Miller turned out to not work, due to numerous problems, they had to bring Dourif back to go through it all again. Still, even after all of that, he knocked it out of the park.