I've been to every single Spooky Empire for the past five years and during that time, I've thought the best location to host the event was the Hyatt Regency. Located directly beside the Convention Center, it was a huge, fantastic space and the convention made great use of it. In the two years since Spooky's October at the Hyatt, I've been hoping to see it return there. And I'm happy to report that it has. Once again they make great use of the space. It's a huge hotel, but the convention is confined to its own area and—once you're there—it's incredibly easy to navigate. Parking was a nightmare, I won't pretend, but that's the case at almost any convention of this size. Speaking solely to the event itself, this was one of the best trips to Spooky Empire that I've had the pleasure of taking.
Admittedly, I didn't get to see everything, but the beauty of a great convention is that you don't get to do everything and still manage to walk away satisfied. From virtually the moment it was announced, this October's show started putting together one of the best guest lists I've ever seen. At first it almost felt a little too good, in some ways, because it included huge stars like Molly Ringwold, John Cusack and (especially) Richard Dreyfuss—people I don't always associate with horror, even when they've made their mark on the genre.
That's not to say there weren't stars of the undeniably spooky sort, though. This October's Spooky Empire boasted many horror stars from virtually every era. Creature from the Black Lagoon's Ricou Browning, Tales from the Crypt's John Kassir, Jason Lives's CJ Graham, The Craft's Fairuza Balk and so, so many more. But the main draw for the convention, bringing in a crowd as big if not bigger than the Stranger Things ensemble from last year, had to be the cast from It. One of the highest grossing horror movies ever made—and still on track to possibly claim that record for Itself—Losers' Club members were signing all weekend, as well as doing a panel on Saturday, amazingly their first cast Q&A since the movie's festival premiere at TIFF.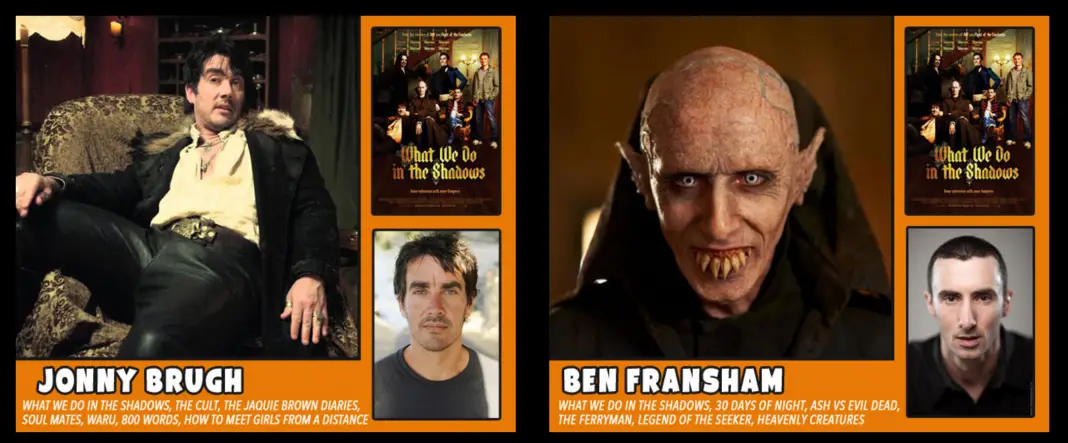 You'll be able to read more in our coverage of the
It
panel, but it certainly wasn't a disappointment for fans of the film. The enormous ballroom drew in a massive crowd and was even decorated with hundreds of red balloons, for added effect. Kicking off the afternoon at 12pm on Saturday, it became a virtually impossible panel to top. If there's anything that came close, though, it was easily the insanely entertaining
What We Do in the Shadows
panel with Deacon and Petyr.
Yeah, that's right. Their respective actors simply vanished and the Q&A was delivered both in costume and in-character. That's especially impressive because Petyr is a very make-up heavy character and the fact that he can't really talk makes it hard for the 8,000 year-old vampire to hold up his end of the panel. In the movie, he really did get the short end of the stick and the long end of the stake, as he had no lines and got killed by a vampire hunter.
On stage, though, Petyr nailed it. They made a repeated joke of trying to stagger over to each new person that would come forward with a question, immediately assuming them to be a generous sacrifice. Jonny Brugh never broke character as Deacon, he kept up the bit the whole way through, rolled with every single question and even hosted an erotic dance class at the end.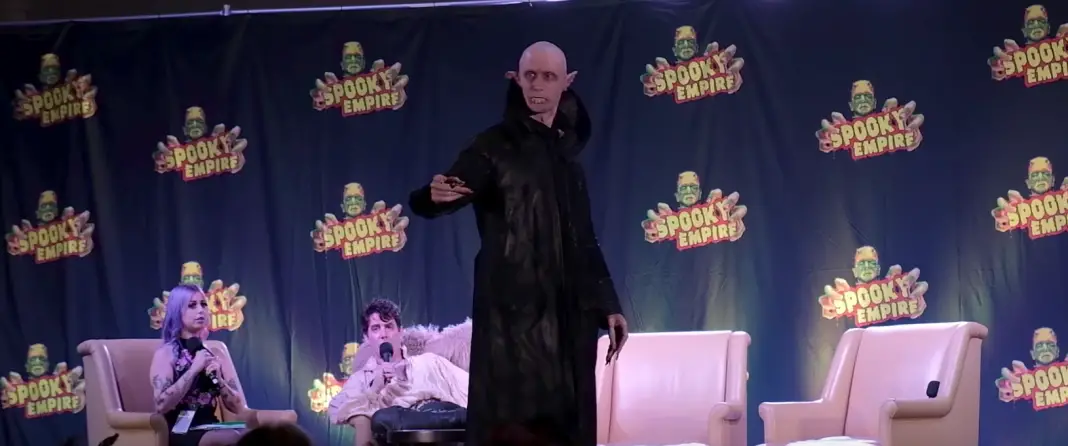 The Richard Dreyfuss panel was another highlight of the weekend as not only was it a treat for such an amazing actor to discuss his career in such detail, but it was also his birthday, no less. Everyone in the crowd got to sing it to him and he was even presented with a Jaws-themed cake.
The vendors, tattoos and celebrities were all incredibly easy to navigate, as was the film festival located upstairs. This Spooky Empire also included some fantastic Halloween treats, such as make-up demonstrations, particularly a fantastic recreation of Nightbreed's Shuna Sassi open to all Spooky guests. The addition of the Kids Zone in recent years has also helped to add to the overall fun and positive atmosphere of Spooky Empire.
Once I actually got inside, this turned out to be one of the best yet, and it may have been the biggest to date. This continues to prove itself as one of the best horror events in Florida. If you've never been, it's definitely worth checking out. Whether you're into meeting your favorite horror stars or buying rare films, comics, magazines, toys etc. that you might not find anywhere else, Spooky Empire has got you covered.
If you're in the area, definitely make a note to stop by their smaller spring show Spooky Empire Retro, which will be coming in April.