From being stranded in remote locations, to seemingly inescapable circumstances, or just the gradual inability to trust your own mind, isolation horror takes many forms. No matter what you happen to be afraid of, the anxiety of being alone while experiencing it adds another layer of uncertainty and discomfort. While social distancing is stressful for many of us, the five movies on this list will make you a bit happier that your particular version of isolation involves films, food and a comfortable couch. 
Bug
This 2006 psychological thriller follows Agnes White (Ashley Judd), a down and out waitress who lives in a rural Oklahoma motel. When a mutual friend introduces her to mysterious drifter Peter Evans (Michael Shannon), what starts as a salve to their mutual loneliness becomes a dual descent into paranoia and psychosis. 
Directed by William Friedkin (The Exorcist) and adapted from a Tracy Letts stage play, Bug opens as a skillfully acted chamber drama. The two main characters barely leave the confines of their shared shabby room. As their hunt for an invasive infestation of bugs begins to take over their lives, Agnes and Peter barricade themselves into increasingly claustrophobic corners of the already tiny space. The final 30 minutes escalate into a bloody fever pitch battle of delusion versus reality, and illustrate just how far one person is willing to go for the sake of love. 
See Also: Creepy Crawlies: Bug-Themed Horror Movies That Will Get Under Your Skin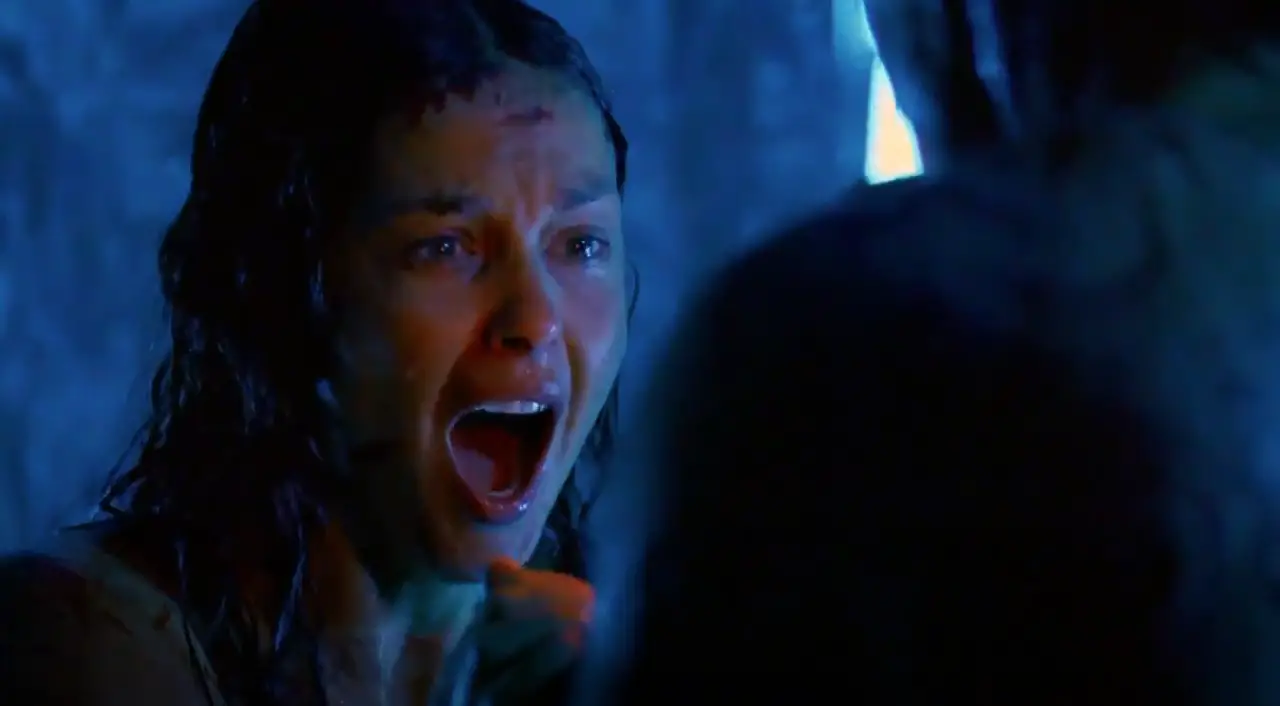 Inside 
This 2007 French horror film is the story of Sarah Scarangelo (Alysson Paradis), a very pregnant woman who is still in mourning for the husband she lost in a recent car crash. When an unknown woman (Béatrice Dalle) forces her way into Sarah's home on Christmas Eve, the two ladies have a violent conflict over the life of Sarah's unborn child.
This was the first feature for directing team Julien Maury and Alexandre Bustillo, and it remains one of the strongest examples of New French Extremity by never letting its main character fall into behavioral trope. Sarah does not let herself be overwhelmed by her home invasion isolation horror, contacting police, fighting back, and in her pluck, becoming an even more sympathetic character. 
Tightly paced and well acted by a pair of strong female leads, the empathy the film builds for Sarah's plight makes the bloody battle to an incredibly grim ending even harder to stomach.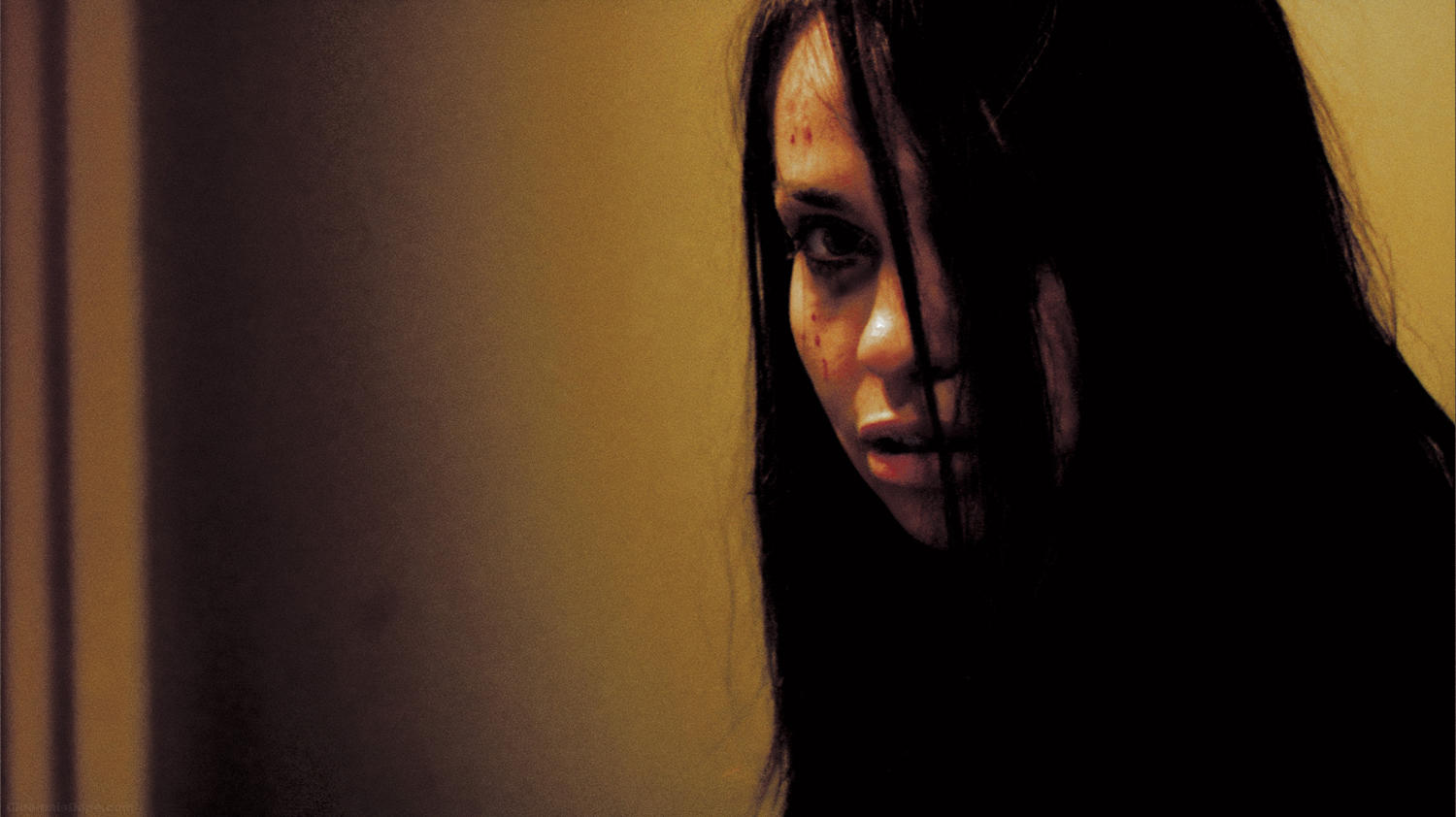 Seizure!
A 1974 post Hammer gothic isolation horror, Johnathan Frid (Dark Shadows) stars as Edmund Blackstone. Edmund is a horror novelist who suffers from terrible nightmares, and he has moved into his remote country estate in the hopes of salvaging both his work and his mental health. However, Edmund's worst nightmare comes true when three of his literary characters come to life, and start murdering his family and friends.
This slight but enjoyably eerie film is more atmospheric than plot driven, and was the first directorial effort of a very young Oliver Stone (Natural Born Killers). It has small flashes of the visual style he would display in his later work, and it is a lot of fun to see Stone direct an ensemble of character actors and genre favorites like Mary Woronov, Martine Beswick, and Fantasy Island's Hervé Villechaize.
Also See: Five of the Most Overlooked Hammer Horror Movies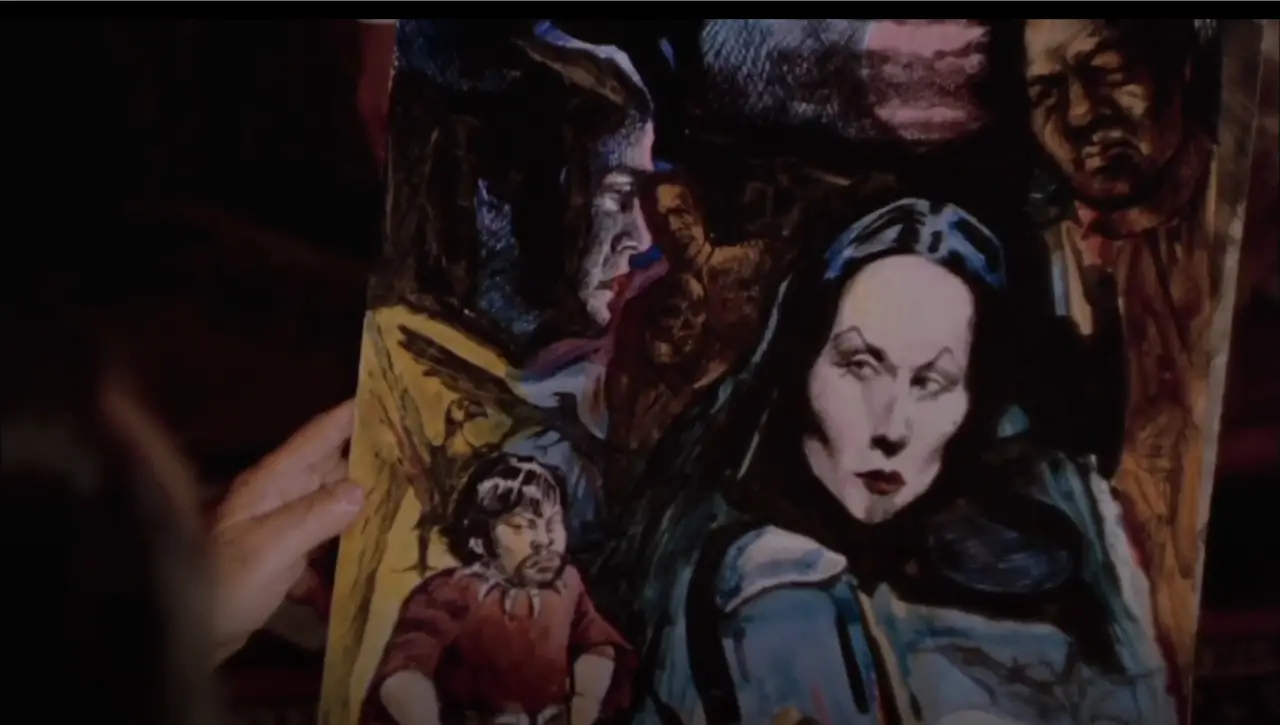 In A Glass Cage 
A former N*zi, and a child molester, Klaus (Gunter Meisner) is confined to an iron lung after an unsuccessful suicide attempt. His wife and daughter resent Klaus as a cruel burden. When a young man named Angelo offers his services as a nurse, no one thinks to question that the boy may have ulterior motives of his own. 
This 1986 Spanish historical revisionist fantasy caused audience walkouts when originally shown at film festivals, due to its extreme themes. Director Agusti Villaronga handles the shocking subject matter with an elegant arthouse style, and a musical score heavily dominated by the pop and hiss of Klaus' iron lung. In A Glass Cage handles its violence at a remove, a brutal revenge served glacially cold.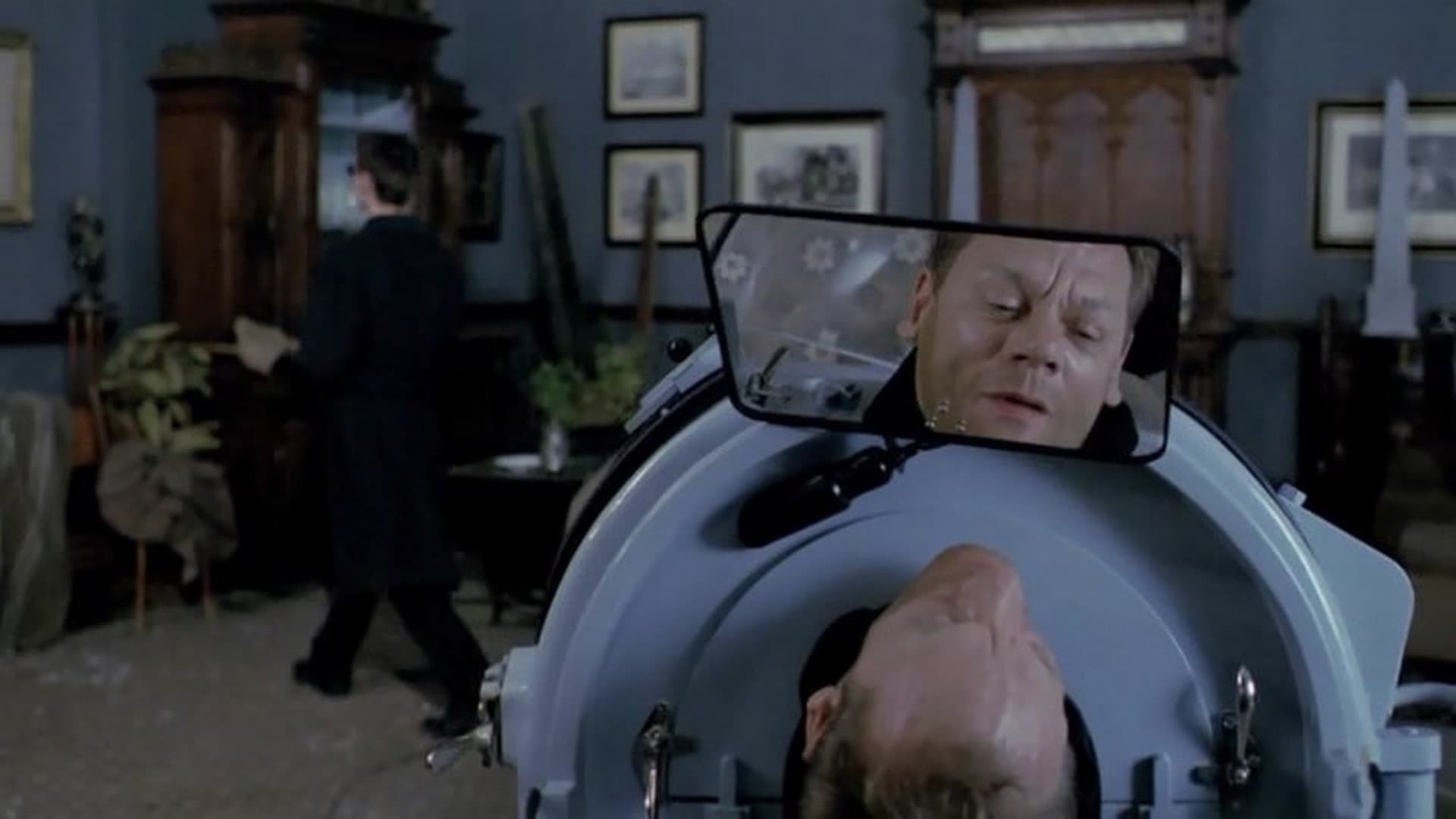 Misery
Famous novelist Paul Sheldon (James Caan) is saved from a car crash by seemingly kindly small town nurse Annie Wilkes (Kathy Bates). Annie is Paul's biggest fan, until he attempts to kill off the main character in her favorite series, Misery. Trapped by both his injuries and the weather, Paul writes her a personalized story to stay alive and buy time to plan an escape. 
This 1990 adaptation of Stephen King's 1987 book is a modern masterpiece of isolation horror. Sharp and taut as razor wire, Kathy Bates gives an Oscar winning performance as Annie, whose surface sunniness hides an immense well of cruelty and rage. James Caan's role is less showy, but he manages to keep his wits and cynical humor about him as the ailing captive.
Misery is an effective adaptation of the novel, but the masterclass in nuanced acting is what makes it a must see 30 years later.
See Also: Violent Femmes: Eight Horror Movies With Badass Female Killers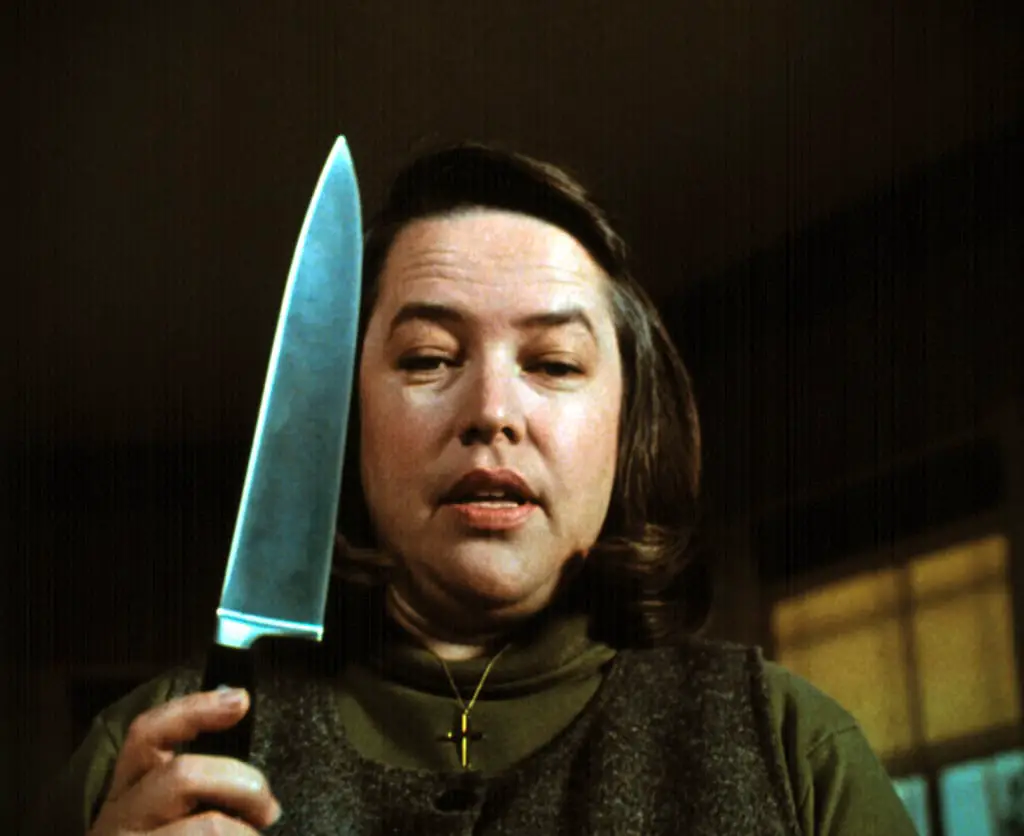 Follow us on social media: Twitter, Facebook, Instagram, and YouTube