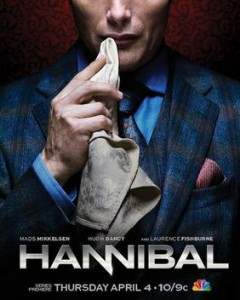 It had been speculated that Hannibal would enjoy a third season premiere in June but we now have confirmation of an exact premiere date for the third season of the NBC horror drama.
According to TV Line, the series will makes its return to television Thursday June 4th. You can check out a teaser for the upcoming season in the viewer below.
Stay tuned to the site in the meantime for more on Hannibal and other news as it breaks. Will you be checking out Hannibal season three when it makes its premiere on June 4th? Let us know in the comments section below.
Official Hannibal series synopsis from IMDb: Hannibal explores the early relationship between the renowned psychiatrist and his patient, a young FBI criminal profiler, who is haunted by his ability to empathize with serial killers.