At SanDiego Comic-Con, Wesley Snipes suggested that another Blade film may be a reality in the not-so-distant future.
Snipes chatted with Yahoo about his new television series, The Player and when the conversation turned to the actor's portrayal of everyone's favorite vampire/human hybrid, he seemed cautiously optimistic about the possibility of another film.
"Our conversations with Marvel have [sic] pretty good, they've been productive. We talked about Blade, we talked about a couple of other things. They have their model and their agenda, and we have ours, so we'll see if everything lines up."
Related: Script to Pieces: Blade 4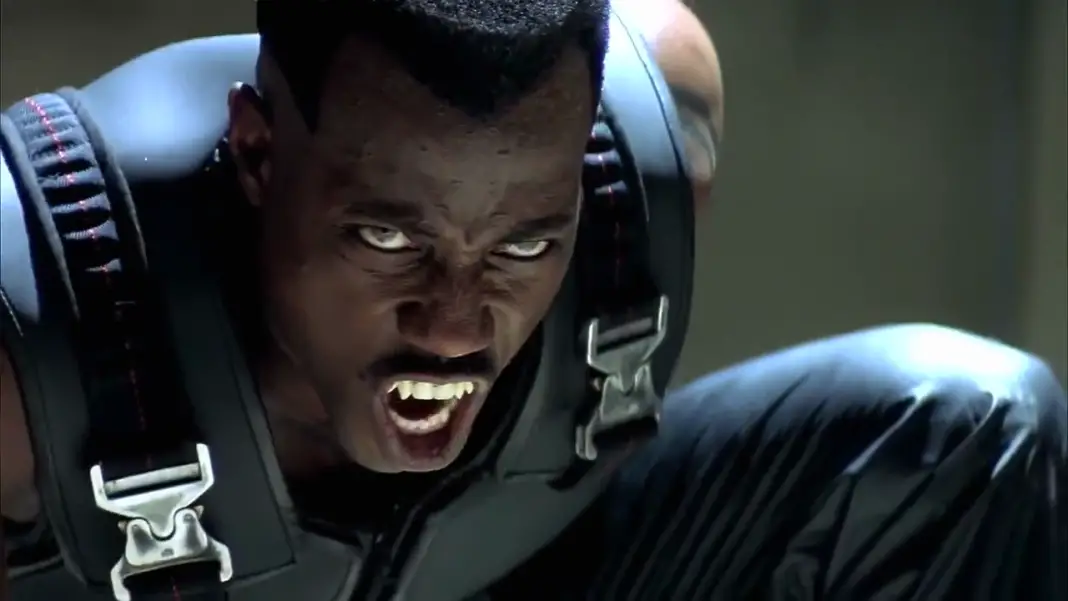 The first film in the Blade trilogy cleaned up at the box office in 1998, bringing in over $131 Million worldwide. It's a little surprising to see that Snipes may be on board for another installment, seeing as how he actually sued David S. Goyer (the director of the third film in the series) and New Line due to his dissatisfaction with the portrayal of his character in the the threequel.
In Blade, Snipes plays a human-vampire hybrid who hunts vampires and keeps humans safe from full-blooded vamps. It is loosely based on the Blade comic books released by Marvel.
It's anybody's guess what will come of the aforementioned conversations but be sure that we will keep you apprised as more information is revealed in the coming weeks and months.