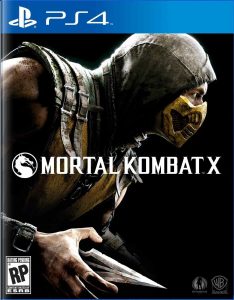 Jason lives! A big reveal came today as
Jason Voorhees
of
Friday the 13th
officially joins the roster for Mortal Kombat X. He will be a part of the Kombat pack, the first group of DLC characters which will include two classic MK fighters, Jason, and one more guest.
Ever since the inclusion of guest characters in the previous Mortal Kombat fans have been speculating who would make the cut this time around with everyone from Spawn to Predator rumored to be in. Jason has been a persistent fan favorite though since his nemesis Freddy Krueger of A Nightmare on Elm Street was the final DLC character last time. When Ed Boon tweeted that there would be a big Mortal Kombat X reveal today (Friday, March 13th) everyone already knew who was coming.
The Kombat Pack comes already included with the Kollector's Edition by Coarse, the Limited Edition, and the Premium Edition, but you can also shell out 29.99 if you're just planning on buying the regular version of the game.
Mortal Kombat X hits shelves April 14th, 2015 for PS 4, PS 3, Xbox One, and Xbox 360. Stay tuned for more info as it is announced.