The zombie film Maggie, which was picked up for distribution by LionsGate during The Toronto International Film Festival has just debuted its first clip. Naturally, we have it available for you to check out, so head inside for your first freaking look!
The film will be released in select theaters and across VOD outlets on May 8th. In the meantime, check out this brand new clip in the player below. The excerpt sees a protective Arnold explaining to Maggie how he made a promise to her mother to protect her at all costs.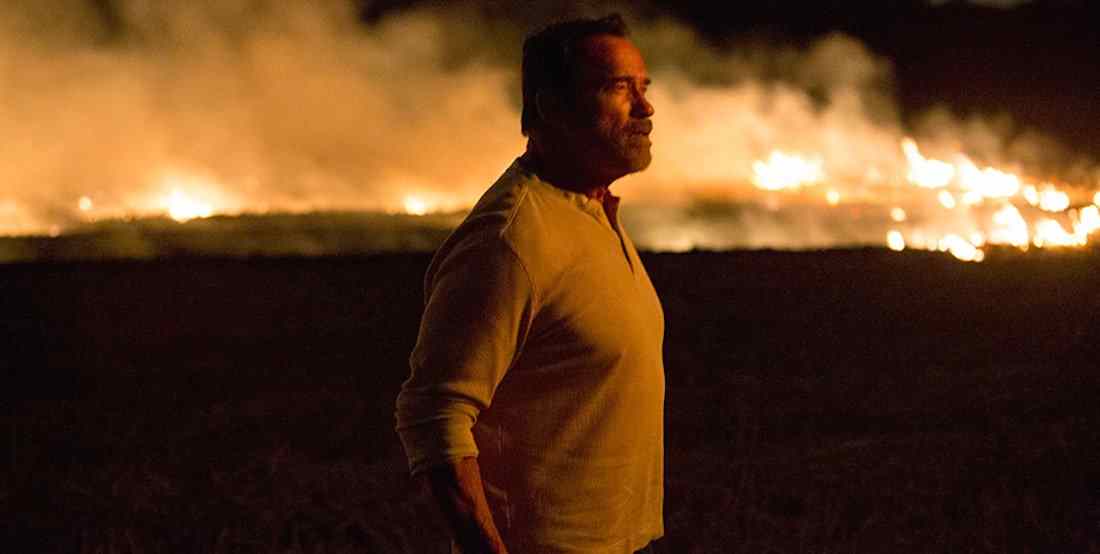 Maggie 
stars Abigail Breslin (
Haunter
) as the titular character and 
Arnold Schwarzenegger
 (
End of Days
) and Joely Richardson (
Nip/Tuck
) as Maggie's parents. It is directed by Henry Hobson in his feature film directorial debut and written by John Scott 3.
Maggie
 scored Scott 3 The Blood List award in 2011 (for best un-produced horror script).
Maggie was initially scheduled to make its world premiere at the Toronto International Film Festival but it was scooped up for distribution by LionsGate before the film screened and its premiere was scheduled for Tribeca instead. It will be in theaters and on VOD May 8th.
Maggie's story is told from the perspective of the afflicted. It tells the tale of a family struggling to come to terms with the fact that their daughter has been infected by a virus that will turn her into a flesh hungry zombie.