They're probably all doomed, but that doesn't mean we shouldn't get to know them, right? The full crew manning the titular ship in Alien Covenant has just been revealed.
20th Century Fox released the brand-new image for us all to coo over in anticipation of a sneak peek at the movie, which will run during tomorrow's episode of Legion on FX.
The photo was tagged "The Last Supper", which seems fitting for a crew on a ship of this nature.
Featured in the shot are the likes of Michael Fassbender, Katherine Waterston, Billy Crudup, Danny Mc Bride and loads more.
Check it out for yourself in all its glory below (and see how many famous faces you can spot).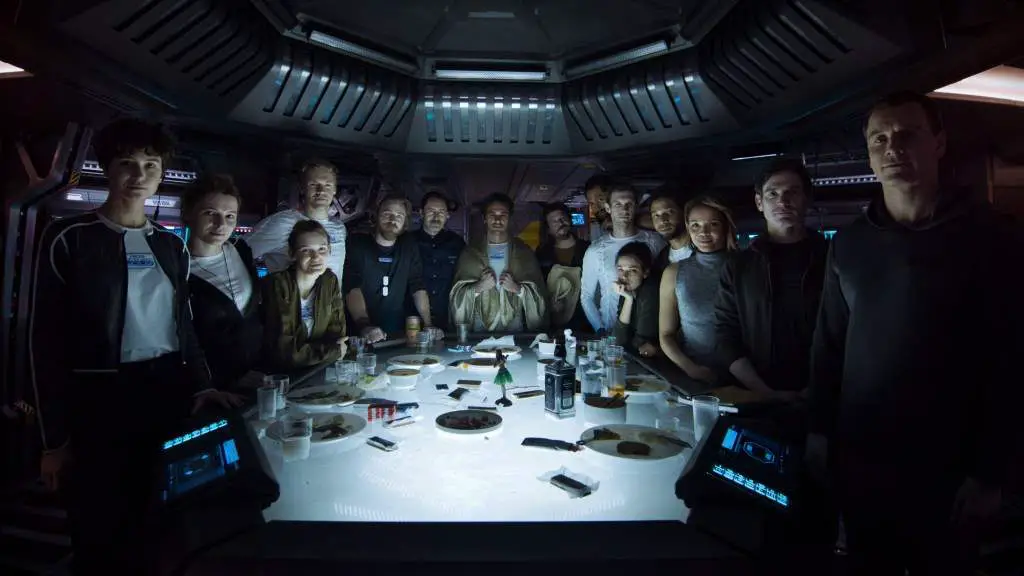 From director Ridley Scott, the flick stars Fassbender, Watersto, Crudup and Mc Bride (who was just tapped to script the upcoming Halloween reboot) along with James Franco, Noomi Rapace, Demián Bichir, Carmen Ejogo, up-and-comer Ben Rigby and many more.
The script was penned by Michael Green, John Logan, and Jack Paglen. The official synopsis is as follows:
The crew of the colony ship Covenant, bound for a remote planet on the far side of the galaxy, discovers what they think is an uncharted paradise but is actually a dark, dangerous world whose sole inhabitant is the "synthetic" David (Fassbender), the only survivor of the doomed Prometheus expedition. When they uncover a threat beyond their imagination, they must attempt a harrowing escape
Suffice to say, anticipation is extremely high. Alien: Covenant drops on May 19, 2017. 
Stay tuned to Wicked Horror for all your must-know horror news.