New on Netflix is a weekly feature here at Wicked Horror where we take a look at the latest additions to everyone's favorite streaming service. It can be tough sifting through all those horror titles, not really knowing what's worth watching and what isn't. Sometimes, you know exactly what you're looking for, but when you go to watch it the title has already been taken down. Here, we do our best to let you know what's been added and re-added from week to week.
As always, the beginning of the month hits us with a lot of strong material, with some current favorites and old classics alike. This month has been on-and-off with selections, but we've definitely seen some classics and highly anticipated original content.
The selection is beefing back up, though, slowly but surely. Hopefully that will keep up as we move further into the year.
So kick back, relax, and make some popcorn while we bring you what's new on Netflix for the week of October 20TH, 2017.
The Babysitter 
We're seeing more and more Netflix original movies taking over these New on Netflix pieces. That's good. Netflix is distributing their own horror films and, so far, they're kind of killing it. The Babysitter tends to cater to pretty specific tastes. It's part coming-of-age comedy, part Heathers-esque dark comedy. Sort of a mix of Home Alone and The 'Burbs that kind of works, thanks mostly to a funny script and a strong cast. As many have said, the movie comes into its own once the shit hits the fan.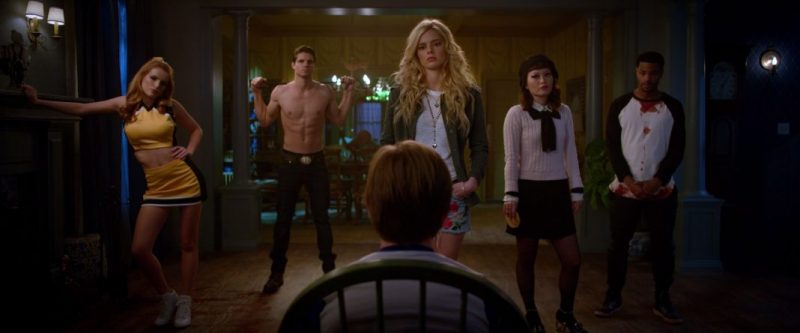 1922
The third Stephen King movie this fall, second Netflix Original, 1922 is based on a very dark novella from King's collection of exclusively dark novellas, Full Dark, No Stars. Released in 2010, three of the four stories collected in that book have already become films. 1922 was the one people talked about most. It's a haunting narrative hanging much more on dread than shocks. The feature adaptation stars Thomas Jane, who of course previously starred in the King/Darabont vehicle The Mist.