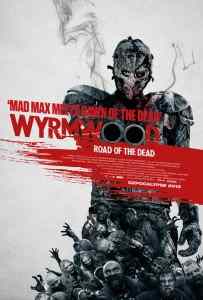 We have a new trailer and a brand new one sheet in support of the upcoming release of the action-horror hybrid 
Wyrmwood. 
Head inside for your first look at the newly debuted trailer. One sheet pictured left.
The storyline follows a band of survivors dealing with a zombie epidemic in The Australian Outback. The film is directed and cowritten by Kiah Roache-Turner and stars Jay Gallagher, Bianca Bradey, Leon Burchill, Luke McKenzie, Yure Covich, Catherine Terracini, Keith Agius, Meganne West. Wyrmwood will open in select theaters on February 13th! Stay tuned to the site for our review and more coverage of this title in the coming weeks!