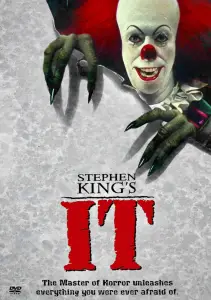 We have just learned that the upcoming remake of the Stephen King classic 
It 
has cast its lead. The project is being helmed by Cary Fukunaga.
The finished version of the project will be split into two separate feature films. The first will take place while the protagonists are children and the second installment will cover the portion of the book that unfolds when the children have grown up.
Variety reports that actor Will Poulter is currently in negotiations to play the killer clown in the film. He has previously appeared in We're The Millers and will also be popping up in the upcoming feature, The Revenant. The character was previously depicted by Tim Curry in the original adaptation.
The source material of both the 1991 television miniseries and the forthcoming remake are both based on the Stephen King tome of the same name. Fukunaga has been very eager to communicate to fans that the reboot will stay very close to the source material. Production on the picture is slated to begin this summer.
No additional details on the upcoming project at this time but stay tuned to the site in the coming months and we will keep you apprised as more news is announced.