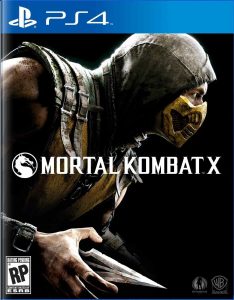 After initially hearing the news back in March, 
finally
we have a look at how Friday the 13th's
Jason Voorhees
will play in
Mortal Kombat X
(
review here
). Netherrealm Studios has released a trailer just a mere day before his official release on May 5th, 2015, which you can view below. From this brief glimpse we can see that he appears to be a grappler, playing like a combination of Kotal Kahn and
Injustice
's Solomon Grundy. There's a move he does that appears to give him armor as he slowly walks straight forward in particular reminds me of Grundy, but it fits Jason's style perfectly.
If you've bought the Kombat Pack which includes all of the announced DLC characters for $29.99, Jason will be available tomorrow. If you haven't, you can pick him up on May 12th along with the Horror Pack for $7.99. This features horror-themed skins for classic Mortal Kombat characters including Kraken Reptile, Pharaoh Ermac, and Vampiress Mileena. If you don't want either Jason or the Horror Pack, they are also available separately for a reduced price.
As someone who's been playing a lot of this game, I can't wait to give this slasher a try. Mortal Kombat X is currently available from Netherrealm Studios on Playstation 4, Xbox One, and PC platforms.