We told you some time ago that Scream Queens would be premiering as part of the Fox Fall 2015 lineup but we finally have an actual premiere date to share with you. For that and so much more, head inside and take a look!
The announcement was actually made by series star Emma Roberts. She took to Instagram to break the big news. As you can see in the image below, the show will make its debut on Fox Tuesday, September 22, 2015.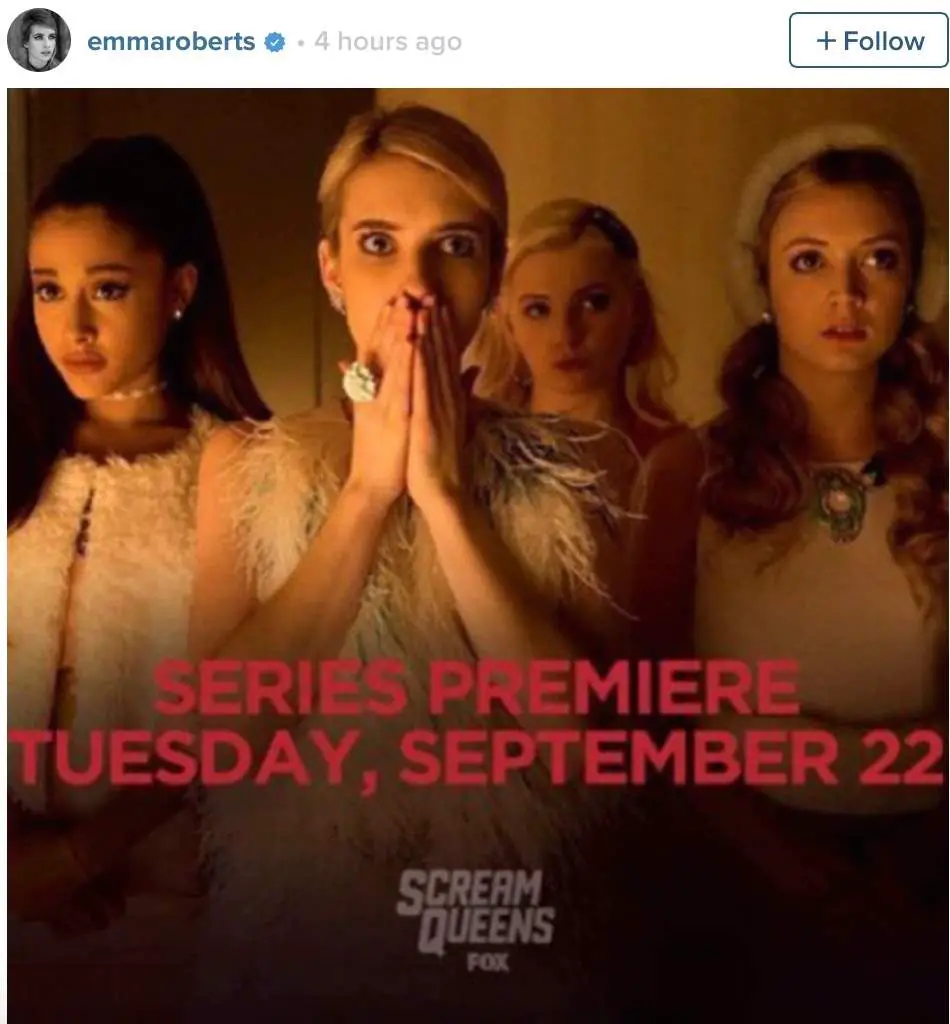 Scream Queens will be produced by Ryan Murphy Television. Murphy will serve as executive producer with production partner Brad Falchuk. Ian Brennan and Dante Di Loreto will also be executive producing the upcoming anthology series.
The first season of the show will take place on a college campus plagued by a series of murders. The premiere season will consist of fifteen hour-long episodes.
The program will star Emma Roberts, Jamie Lee Curtis, Skyler Samuels, KeKe Palmer, and Abigail Breslin will reportedly also be series regulars. Joe Manganiello has dropped out of the project and been replaced by  Oliver Hudson. Nick Jonas and Ariana Grande have been confirmed for guest appearances some time during the first season.