Hot on the heels of the rad character shots from Scream Queens season two, newcomer Taylor Lautner has shared an on-set photo that offers a decidedly, er, different take on his character.
He shared the pic on Instagram, much to the delight of fans hungry for gossip on the show, which premieres in less than a week. Fellow cast-member Keke Palmer posted a Snapchat story with Lautner in the background, which confirmed the new look.
It's a different image for the guy most famous for playing werewolf Jacob in the Twilight series, for sure.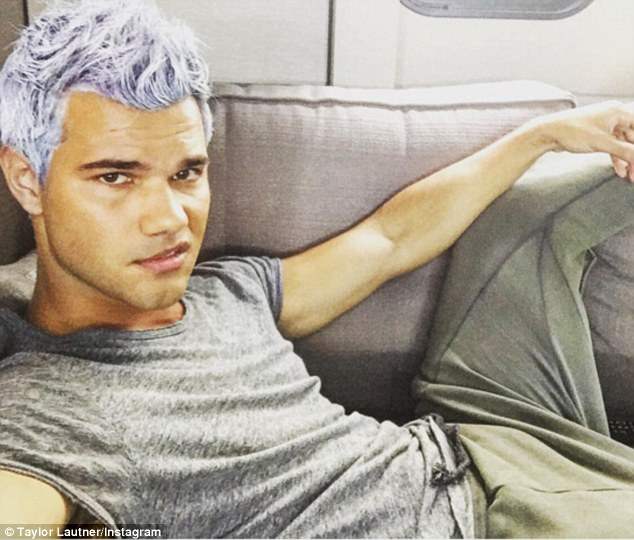 What does this mean for his character? We'll have to wait and see but, judging by the show's previously candy-coloured coven The Chanels, his young doctor may just be turning slightly evil.
Lautner joins returning cast members Jamie Lee Curtis, Emma Roberts, Lea Michele, Abigail Breslin, Keke Palmer, Glen Powell, and Niecy Nash, who will all feature in the sophomore season of the hit show, along with fellow newcomers John Stamos and James Earl as the series' new male leads and Kirstie Alley, whose inclusion was only revealed this week. Guest stars include Colton Haynes and Cecily Strong.
Season two of Scream Queens graduates from the college campus and into an all-new location, as a terrifyingly funny mystery will begin once again. Season two is set in a hospital, run by Cathy Munsch (Curtis), where some of the most fascinating and bizarre medical cases are under observation
You can catch the season two premiere on Fox, on Tuesday, September 20 at 9PM ET / 10PM PT.
Stay tuned to Wicked Horror for all the must-know Scream Queens news.