[soliloquy id="7653″]
The upcoming The Town that Dreaded Sundown redux is gaining steam. Two new pictures from the remake were revealed today. The film is scheduled to head out on the festival circuit, with the first stop being BFI London Film Festival. BFI debuted the first two images from the film via their website earlier today. Check them both out after the jump. 
Alfonso Gomez-Rejon (American Horror Story) will direct The Town that Dreaded Sundown redux from a script penned by Robert Aguirre-Sacasa (Carrie 2013). Addison Timlin (Odd Thomas) will play the lead character. Timlin portrays a young woman who survives a massacre at an annual screening of the 1976 film The Town that Dreaded Sundown in the town of Texarkana.
This remake has been the source of much controversy. Some fans of the original are perturbed that the 1976 classic is being remade while others seem to be embracing the idea. I was skeptical at first. But I'm typically open minded about remakes and I think this venture has a solid creative team behind it and a unique concept. I'm looking forward to checking it out when it hits theaters.
The Town that Dreaded Sundown redux was shot in Louisiana (with location shots taken in Texarkana) over the course of six weeks.  It is completed and is expected to see release this year. No official word on a specific release date but MGM has acquired the film for distribution and should be providing us with more details shortly.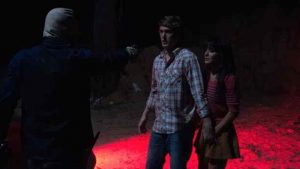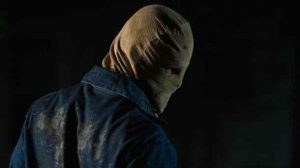 https://en.wikipedia.org/wiki/The_Town_That_Dreaded_Sundown_(2014_film)