I love The Crow. I've loved it, bizarrely enough, ever since childhood. Sure, most people discover it as an angsty teenager and I definitely embraced it during that time as well, but as a kid I loved two things more than anything else: horror movies and superhero movies. And, to me, The Crow was the perfect marriage of both. Over the years since my initial discovery of the film, I've gone on to study it a little more deeply and also went on to read the original graphic novel by James O'Barr. Now, I see The Crow as a crucial entry in the great gothic tradition. Like Frankenstein, it is about a tragic figure born from death. That sense of tragedy is the most important thing about the story, both in the graphic novel and in the feature. Both book and adaptation were extremely personal stories that came from the heart. They were stories that had to be told.
So I think you can understand why I might have one or two problems with the remake. To fully understand why it is such a personal story both for the creators and myself, let's go back to the beginning. James O'Barr was not a comic book creator before he put this graphic novel together. In 1978, O'Barr's fiancée, Beverly, was killed by a drunk driver. It was a senseless, horrible accident. Just a cosmic act of cruelty, the kind that terrifies me to think about. In general, as a man engaged to a woman named Shelley, The Crow strikes a personal, primal kind of fear.

Essentially without purpose or place after losing the woman he must have envisioned spending the rest of his life with, O'Barr enlisted in the military and it was there in Berlin that he began working on
The Crow.
O'Barr cites the night clubs and rise of new-wave goth that he saw in Germany as the visual inspiration for the book. Initially hoping to write the book as a cathartic exercise, the author found the actual process of creating it to be anything but. "I thought it would be cathartic," O'Barr said in an interview with the Boston Phoenix, "but as I drew each page, it made me more and more self destructive, if anything. There is pure anger on each page."
The process of turning The Crow into a feature film was not merely a cash-grab move and came with its own sacrifices. The decision to adapt the book was incredibly risky. At this point, the most successful comic book movie in recent memory was Batman, and that had been based off of the second most widely known superhero of all time. The Crow, on the other hand, was a barely known, brand-new comic from an indie publisher. The book had sold surprisingly well for an indie comic, but had nowhere near the built-in audience that Batman had.
It sold, ultimately, based on the visual appeal and the concept, which was a supernatural inversion of the rape/revenge horror trope. Here, a young couple are murdered by a gang of criminals. The man, Eric Draven, returns from death to avenge their deaths—hers much more than his—with a newfound set of supernatural abilities. On the most basic, simple level, it's Death Wish by way of The Cure. But there's so much more to it than that, an emotional weight that elevates it beyond the usual trappings of an action movie.
While nobody was necessarily expecting it to be an outright hit, there still seemed to be a general feeling that everybody knew that they were making something important. And then, in the most unfair way thinkable, tragedy struck. Before the completion of principal photography, lead actor Brandon Lee suffered a blow to the head from a gun thought to be loaded with blanks.
Both the book and the original film are accounts of loss that are, essentially, born from loss. They are stories of profound personal tragedy. The remake that is still being put on the fast track after several false starts, is not. Sure, it might actually have a decent script, but that doesn't change the fact that it is everything people were so afraid the first movie would be: A way to make money off of someone's loss. There's so much about it that is unique to that production and so much that makes it resonate as an individual feature because of what happened.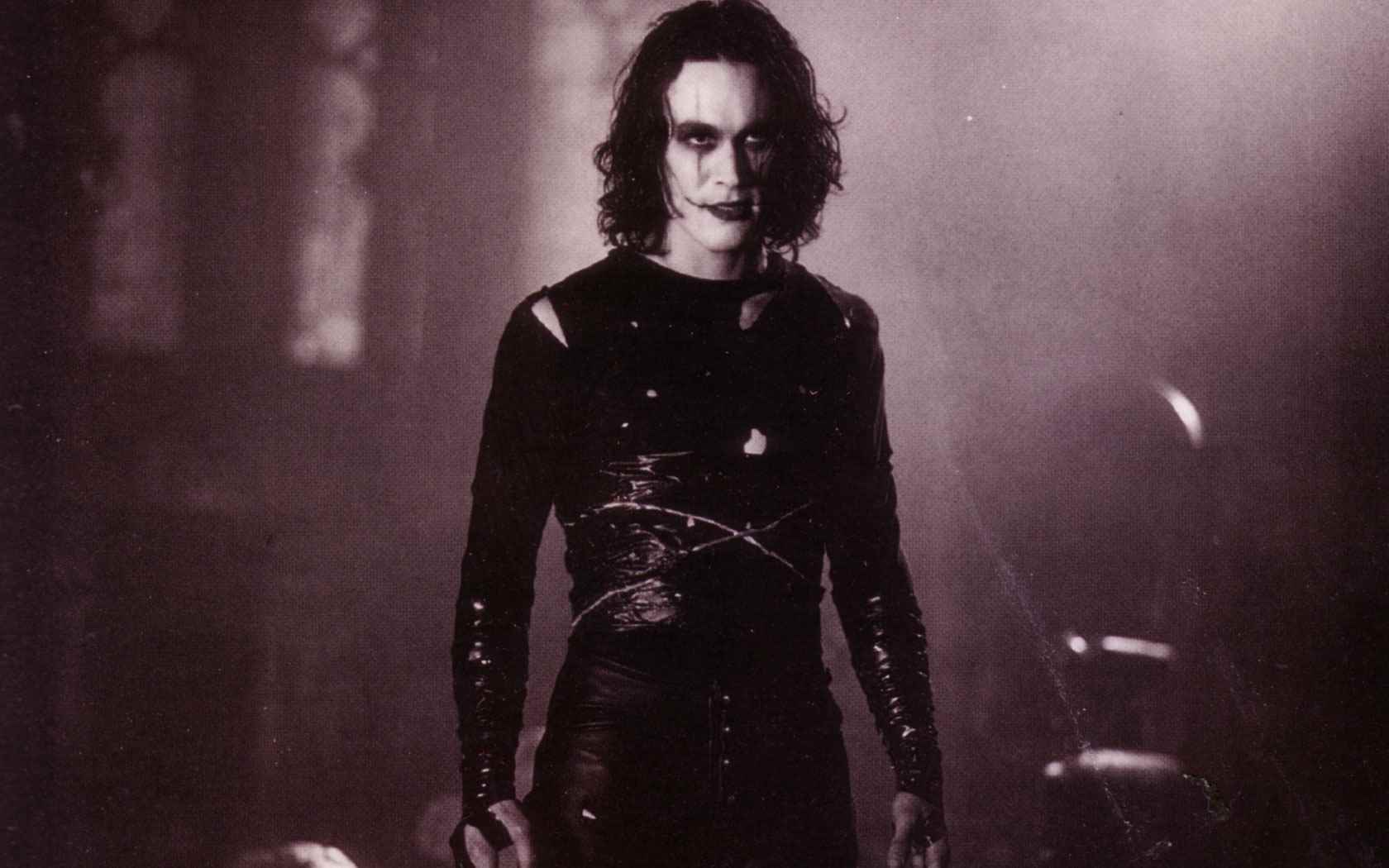 Several times, it has been explicitly stated that the remake will not be a new story set within the world of The Crow, but will be a direct adaptation of the graphic novel itself. At first, this sounds good. You can always bring in old fans by telling them you're going to stick to the source material. But O'Barr was heavily involved with the production of The Crow. He was aware of most, if not all, changes that were made. And most of those changes were really just there to provide that story with a three-act structure befitting a feature film.
Normally, I try to give just about anything the benefit of the doubt. But this new incarnation of The Crow has cycled through several actors and directors to the point where it can't be seen as an artistic endeavor because nobody in charge seems to care who's doing it as long as it gets out there and makes money. Something about the process of putting this particular remake together just feels ugly to me. It doesn't need to happen. There's been no good reason given so far to justify it, as far as I can see.
Yet even though I say that, I can also honestly say I would like to see another Crow movie. It could even be a reboot and it could still be titled The Crow, that's fine to me. I just have one condition: Don't tell me the story of Eric Draven again. That doesn't need to happen. It was weird when the TV series The Crow: Stairway to Heaven tried it and it's even weirder now. Because that doesn't have to happen. To tell that story over again is a disservice to the original material.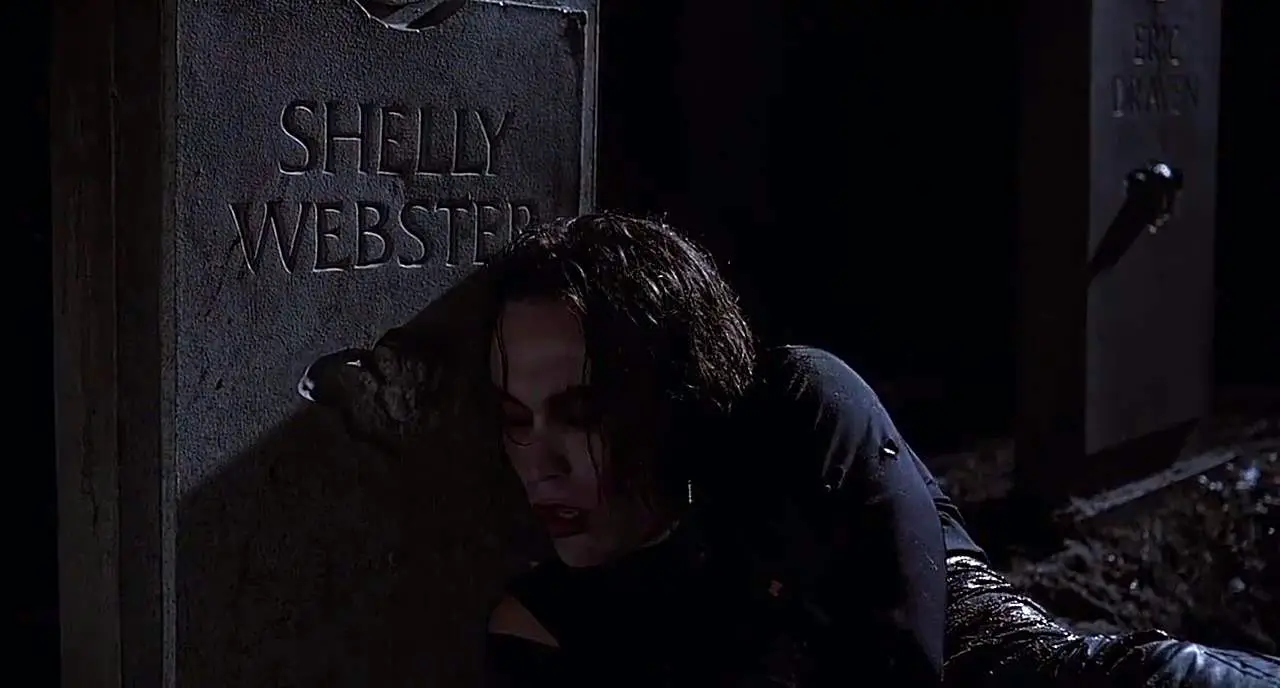 Even if it was only written as a cathartic exercise, James O'Barr created a modern mythology when he wrote that original graphic novel. The possibilities for stories within this world are endless. Yes, none of the sequels to the movie were particularly great, but they were all done with little time and much less money. Why not take the money they're clearly willing to spend on this remake and put that to good use crafting a new, original story that operates within that same mythology. There were many other people before Eric Draven came along, brought back to put the wrong things right. The Crow could be retold in any time period, past, present or future.
We could have a reboot in Victorian London, Ancient Egypt—as that's a direction movies seem desperate to go in at the moment—or the Old West. What about a Civil War-era story of a former slave taking out his old masters? I'd line up for DjanCrow Unchained. I've always wanted to see a gender-swapped version of this story as well. Instead of the boyfriend returning to avenge the death of his girlfriend, how about the girlfriend avenges the boyfriend? Or girlfriend? Or child? Or parent? The idea is brimming with possibilities, so why on Earth give us the same characters and basic story all over again?
Like I said at the beginning, I'm a fan of the material and as such I feel like there are so many corners of that world that haven't yet been explored. To ignore all of that and spend millions upon millions trying to bring a retread of the original story to the screen is a disservice to the heart of the material and the people that were lost in the process of bringing that material to the page and screen. It does nothing to honor the dead, which is such a shame when that is all The Crow is really about.