Wicked Horror has an exciting giveaway opportunity for readers in the Seattle and Portland areas! Universal Pictures is hosting an advanced screening of M. Night Shyamalan's new film The Visit in both markets on TUESDAY, SEPTEMBER 8th, and has partnered with Wicked Horror to offer early-entry VIP tickets for THREE lucky winners in each city!
The screening information for each city is as follows: The Seattle screening will be held Tuesday, September 8th at 7 pm at AMC Pacific Place Theater, and in Portland on Tuesday, September 8th at 7 pm at Regal Lloyd Center 10 Theater.
The THREE VIP tickets include one guest with each ticket, and winners must arrive by 6:15 pm with a valid photo ID to gain early entry to the screening and get first pick at seats in the theater. If you live in either of these areas and want to see The Visit ahead of everybody else, this is a great opportunity to do so!
Entering is easy! Just send an email to Wicked Horror writer Michele Eggen at seeno_evil63@yahoo.com with the subject line "THE VISIT SCREENING," and include your FULL NAME and THE CITY where you wish to attend the screening, either Portland or Seattle. If you are chosen as a winner, Wicked Horror will email you a letter that acts as a ticket into the screening (your name will also be on a guest list at the theater) and you'll be ready to head off to the movies!
But act fast! You only have until FRIDAY, SEPTEMBER 4th to enter the contest! So get those emails in and you could be seeing The Visit before its official release date on Friday, September 11th.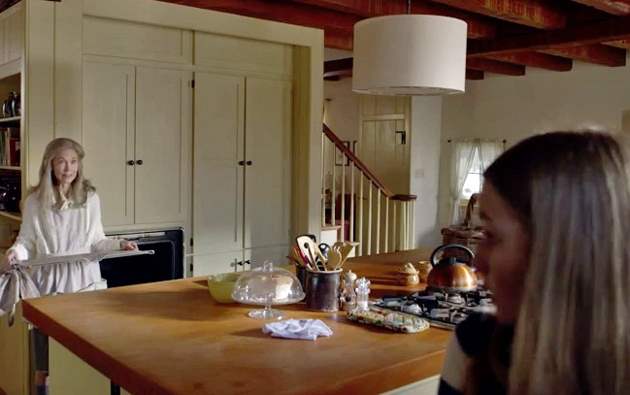 "Synopsis: Writer/director/producer M. Night Shyamalan (
The Sixth Sense
,
Signs
,
Unbreakable
) and producer Jason Blum (
Paranormal Activity
,
The Purge
, and the
Insidious
series) welcome you to Universal Pictures'
The Visit
.  Shyamalan returns to his roots with the terrifying story of a brother and sister who are sent to their grandparents' remote Pennsylvania farm for a weeklong trip.  Once the children discover that the elderly couple is involved in something deeply disturbing, they see their chances of getting back home are growing smaller every day.
Shyamalan produces The Visit through his Blinding Edge Pictures, while Blum produces through his Blumhouse Productions alongside Marc Bienstock (Quarantine 2: Terminal).  Steven Schneider (Insidious) and Ashwin Rajan (Devil) executive produce the thriller."