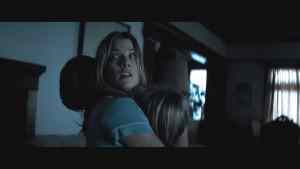 XLrator Media has just announced that they have secured US distribution rights to the Ali Larter thriller 
The Diabolical.
The company will be distributing the film via their genre film focused Macabre label.
The film was directed by Alistair Legrand. This marks Legrand's feature film directorial debut. Legrand co-wrote with Luke Harvis. The picture was produced by Ross M. Dinerstein (The Pact, The Divide). This marks the first film from the newly established production company Campfire, which is a collaboration between Dinerstein and Content Media.
XLrator Media CEO Barry Gordon describes The Diabolical as "Combining the relentless terror of The Conjuring with startling twists that take the film into an entirely different realm, The Diabolical will take audiences on a genre-bending thrill ride and marks the brilliant debut of filmmaker Alistair Legrand."
"The Diabolical stars Ali Larter (Final Destination, Resident Evil: Extinction, "Heroes," TNT's "Legends") as the divorced mother of two children who are awoken nightly in their quiet suburban home by an increasingly strange and threatening presence. She desperately seeks help from her scientist boyfriend who begins a hunt to destroy the violent spirit that paranormal experts are too frightened to undertake. The film co-stars Arjun Gupta, Max Rose Chloe Perrin, Merrin Dungey and Patrick Fischler."