Edgar Allan Poe has been the inspiration for many filmmakers and writers over the years. Adaptations of his stories, and even his life, are all over the place and for very good reason. Tales of madness and murder of course work perfect in the world of horror, and we have been blessed with many amazing films from Poe's work. Two such giallo films are The Black Cat and Your Vice is a Locked Room and Only I Have the Key, both based on Poe's short story "The Black Cat." Arrow Video has now brought these films to the wonderful world of Blu-Ray, releasing them together as a double feature on a four-disc set for Edgar Allan Poe's Black Cats: Two Adaptations by Sergio Martino and Lucio Fulci.
In Your Vice, Oliviero Rouvigny (Luigi Pistilli) is a failed writer who lives in a dilapidated villa with his wife Irene (Anita Strindberg). The two of them have a volatile relationship to say the least, with Oliviero constantly berating his wife and threatening to kill her, even in front of other people. Irene takes it, but she hates and fears him. She also hates his beloved black cat Satan, who she believes is truly evil and is trying to destroy her. The relationship between Oliviero and Irene is further stressed when he becomes the suspect of murder, and also by the arrival of his beautiful and mysterious niece, Floriana (Edwige Fenech).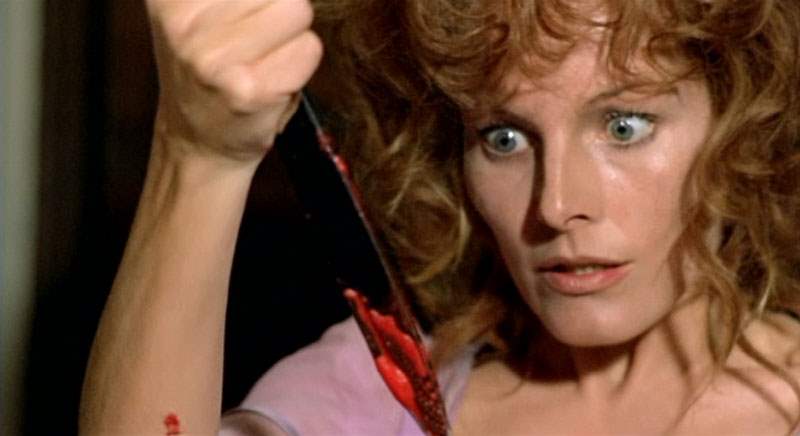 Your Vice
is a very sexually charged film that pushes the boundaries of what audiences can handle with the way it presents the depravity of its characters. Nobody is really all that likable, and everybody has their own motivations and secrets. It still has all the classic elements of a giallo–an unseen, black-gloved killer picking off women in stylish murder scenes–but
Your Vice
has always felt different because the most intriguing part of the story is the triangle of love and lies between Oliviero, Irene, and Floriana. The acting by the three principles is wonderful, and Martino's direction is fluid and eye-catching. It may have a strange title, but
Your Vice
is one of the best gialli out there, and this release will surely be a treat for fans, especially considering the fact that it has not previously been the easiest film to track down.
The 2k restoration of Your Vice makes the film look as good as it ever did, and it is offered in both an Italian and English version, with English subtitles. There are a decent amount of special features that provide more insight into the film. "Unveiling the Vice" is a previously released retrospective that contains interviews from Martino, Fenech, and writer Ernesto Gastaldi. "Through the Keyhole" is a brand-new and fascinating interview with Martino where he discusses his various influences for the film; his relationships with and appreciation for his actors; working with the cat on set, etc. "Dolls of Flesh and Blood" is a visual essay by Michael Mackenzie that highlights all of Martino's giallo work, and "The Strange Vices of Ms. Fenech" sees film historian Justin Harries exploring the actress's career and importance in film. There is also a quick interview with director Eli Roth on the disc, showing his admiration and love for Your Vice, and how it influenced giallo and his own films.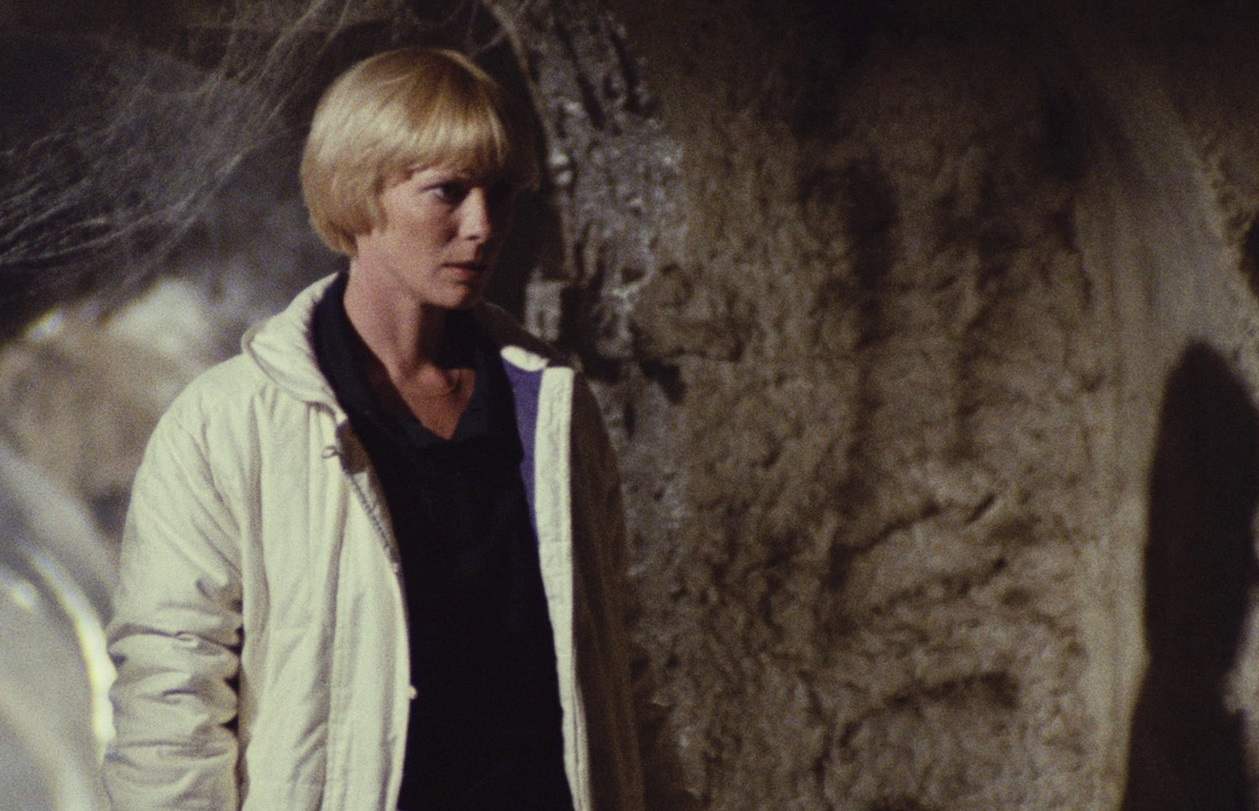 In Lucio Fulci's The Black Cat, an American photographer named Jill Travers (Mimsy Farmer) becomes involved in a series of strange deaths in a small village. Her investigation leads her to Robert Miles (Patrick Magee), who is looked down upon by the villagers and is said to be a medium who spends his time at the cemetery trying to record the voices of ghosts. He also owns a black cat that is strangely really good at killing people…
The Black Cat is a very loose interpretation of Poe's story, and serves more as a testament to Fulci's tendencies toward the surreal and supernatural. Rather than the cat just being a convenient scapegoat for the problems of the characters, here he is actually under the control of a human who uses him to exact revenge. It's a crazy premise, but a perfect one for Fulci to tackle. The result is really quite interesting and beautiful, and ready for rediscovery on this Blu Ray. The film is much more gruesome than Your Vice, with some graphic moments involving the cat attacking and scratching the hell out of people; two car wrecks; a really nice sequence that leads to a gory impaling; and a terrifying death scene involving lots and lots of fire. Mimsy Farmer is tenacious and fearless as Jill, and Patrick Magee was the perfect choice to portray Miles, because you never know what is going on in his mind.
Again, the 2k restoration makes The Black Cat shine, although some sequences do not appear as crisp and clear as others. The special features include a theatrical trailer; a feature-length audio commentary by Shock Till You Drop editor Chris Alexander; and four featurettes. "Poe into Fulci: The Spirit of Perverseness" is a 25-minute feature that analyzes the film in how it relates to Poe, and also spotlights the actors, music, and cinematography. "In the Paw-Prints of the Black Cat" looks at some of the movie's filming locations as they stand today. "Frightened Dagmar" is a new interview with Dagmar Lassander, who plays Lillian Grayson in The Black Cat, and covers her entire career in film. "At Home with David Warbeck" is a look-back interview from 1995 with Warbeck, who portrayed Inspector Gorley. It's a monster of an interview at an hour and ten minutes long, and the picture and sound quality aren't the greatest, but Warbeck is an engaging interviewee and many topics are covered.
The set contains reversible sleeves for each film that has the original cover art and new artwork by Matthew Griffin. There is also an 80-page booklet with even more pictures and articles about the films, as well as a printing of Poe's original story on which they are based and an interview with Fulci. This is a very well put together release that fans of either film will want to get their hands on fast.
WICKED RATING: [usr 8]
Director(s): Sergio Martino, Lucio Fulci
Writer(s): Adriano Bolzoni, Ernesto Gastaldi, Lucio Fulci, Biagio Proietti
Stars: Edwige Fenech, Luigi Pistilli, Anita Strindberg, Mimsy Farmer, Patrick Magee
Release: October 27, 2015 Blu-ray
Studio/ Production Co: Arrow Video
Language: English, Italian
Length: 188 Minutes
Sub-Genre: Giallo