Gravy sees a deranged clan of cannibals taking a group of restaurant employees hostage and trying to force their unusual set of sensibilities on the culinary workers. The results are…unusual to say the least.
James Roday cowrites and directs this bizarre cannibal comedy. This marks his feature film directorial debut with his only previous directorial credits including several episodes of Psych (Roday also stars on the series) and a single episode of Battle Creek. 
The film has a large (and impressive) ensemble cast but it somehow feels like the onscreen talent is underutilized. I was under the impression Gabourey Sidibe and Sarah Silverman would be featured more prominently (they are both depicted on the cover) but both have fairly limited screentime. Their characters are amongst the most interesting of the bunch but we don't get to see a whole lot of either for various reasons.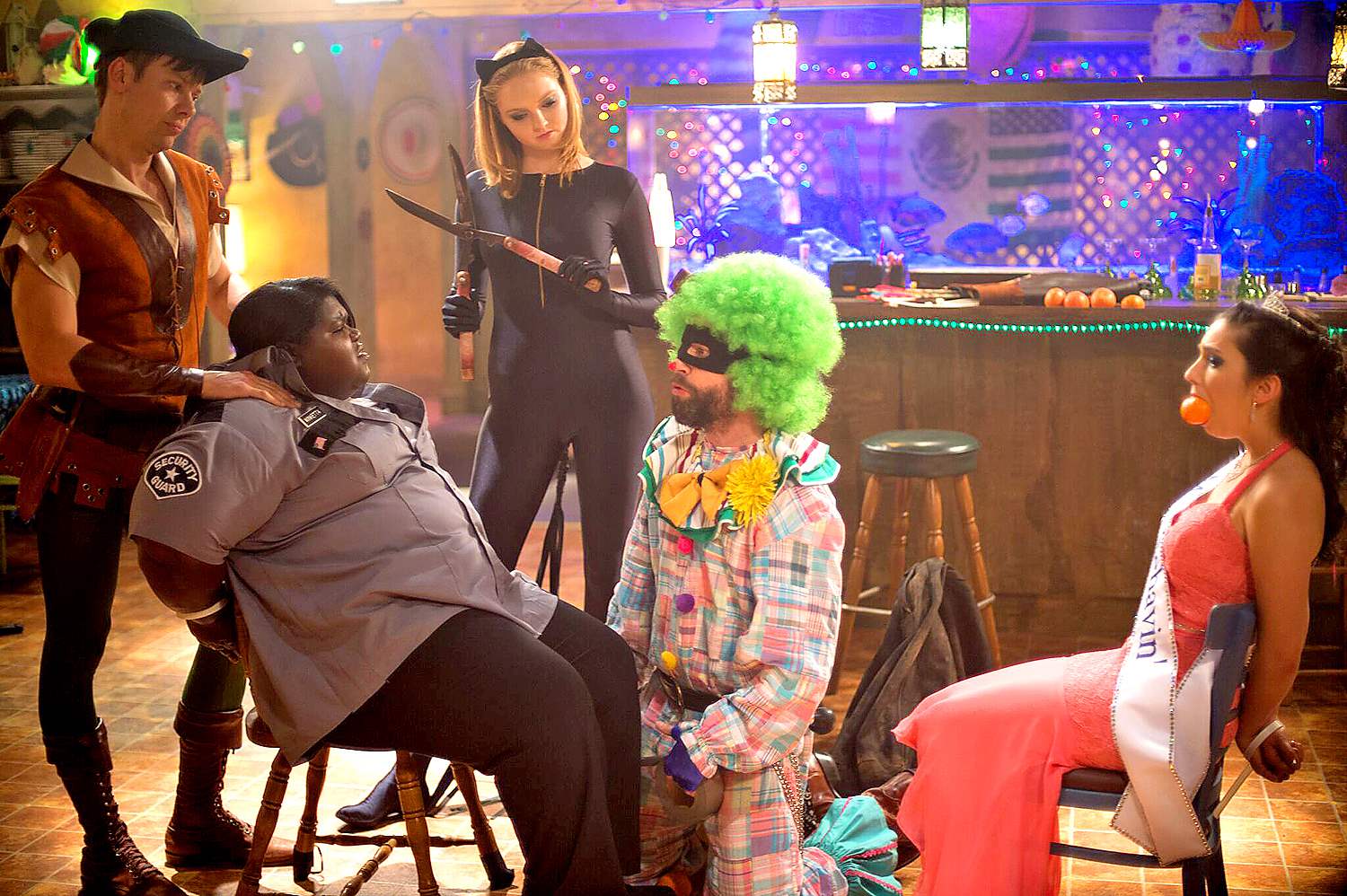 The acting is extremely cheesy but intentionally so. However, that started to grate on my nerves pretty quickly. The cooky nature of the cannibalistic intruders is funny at times but not enough so to carry the entire film. With little more than excessive gore and dark one liners to keep the film afloat, it oftentimes just sinks.
There are elements about the film that work but it never really goes anywhere. It's like a 95-minute torture montage strung together without a definitive purpose or reason for being. If you're not put off by that, you may find Gravy enjoyable but I had difficulty getting over the lack of a purpose and my interest was never really sustained. It's very character driven but I'm not really sure I liked any of the characters all that much. There's some funny dialogue featured throughout but none of the key (or supporting players) are really all that compelling.
While Gravy almost seemed to find its footing in the third act, it was too little too late. There's a highly stylized, ultra violent split screen montage with some really clever brutality but by that point, the picture is almost over.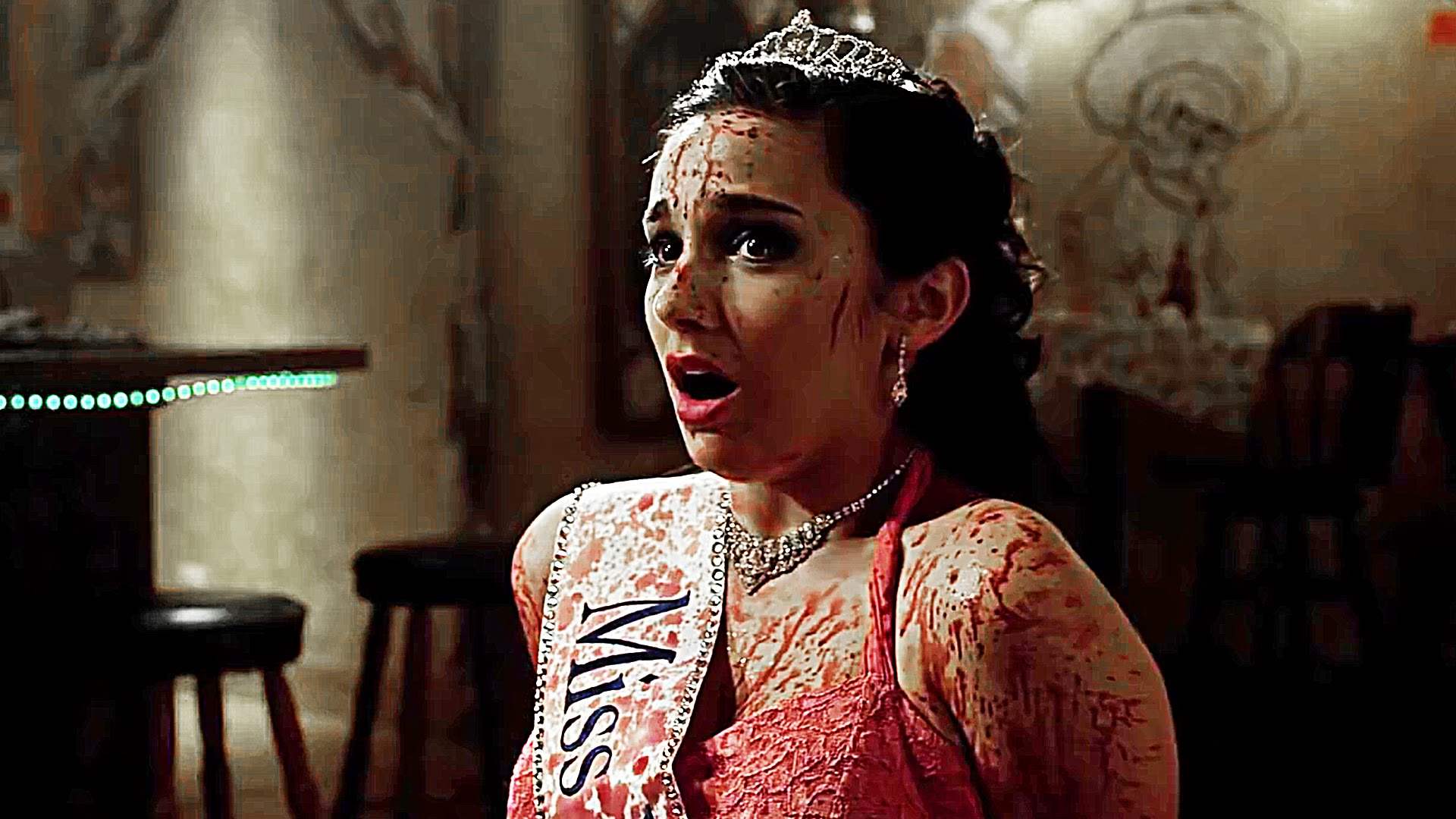 I did like that there were references to classic horror films throughout. There's a direct mention of Cannibal Holocaust and Sarah Silverman's character identifies herself as being from Haddonfield. And while those were neat to hear, it still wasn't enough to maintain my interest in this primarily one note horror comedy.
Gravy is surreal, bizarre, and probably only likely to appeal to a specific niche of viewers within the horror genre. This isn't likely to be a film that will really be of interest to the masses. It's extremely quirky but not always in a charming way. It tries for that Wes Anderson level of eccentricity crossed with a high level of violence but it doesn't have the same charm as typical Wes Anderson fare and a lot of the violence is just gross.
If you are interested in checking it out for yourself, Gravy will be on Blu-ray tomorrow (October 6, 2015) via Scream Factory.
WICKED RATING: 3.5/10 
Director(s): James Roday
Writer(s): Todd Harthan, James Roday
Stars: Lothaire Bluteau, Lily Cole, Michael Weston
Release: October 6, 2015
Studio/ Production Co: Scream Factory!
Language: English
Length: 95 Minutes
Sub-Genre: Horror Comedy