Troma Tech is a junior college built on the site of Tromaville's old nuclear power plant. One of the school's professors is fascinated with combining chromosomes and has begun breeding her own race of sub humanoids to do the things humans find menial and demeaning. She ultimately plans to build her own slave race of minions to do her bidding. Everything is going great until the sub-humanoids begin to malfunction in a major way.
Like a lot of Troma features, this film is way ahead of its time. There are plenty of the kind of clever, self referential jokes that didn't become common in mainstream cinema until the mid to late '90s. For example: In the opening voiceover sequence, the narrator says, "That was then. This is a sequel." And during that intro, he goes on to explain that even virgins were not safe from the toxic waste in the first film. Shortly after that, a student reporter tells God that he will not watch any more Troma movies if he gets out of this alive. Moreover, he has a Class of Nuke 'Em High poster on the back of his door.
There are also plenty of silly but hilarious one liners and perfectly clever gags. IE: The female students respond to limited locker space by wearing limited clothing (which turns out to be bikinis).

Class of Nuke 'Em High 2 
has a lot of markings of the cheap '50s monster movies but, not surprisingly, puts a very Troma spin on that concept. Years later, 
Eight Legged Freaks 
took a similar (but totally different) approach in sending up the beloved but campy monster movies of years past.
The soundtrack is great and really fits the film. It has a distinctly classic punk rock sound to it. Like the picture itself, the soundtrack never takes itself too seriously.
The effects in Class of Nuke 'Em High 2 are great. They are accomplished practically but they offer a particular brand of zany that can only be found in a Troma flick. The signature excess we've come to expect from the studio is ever present.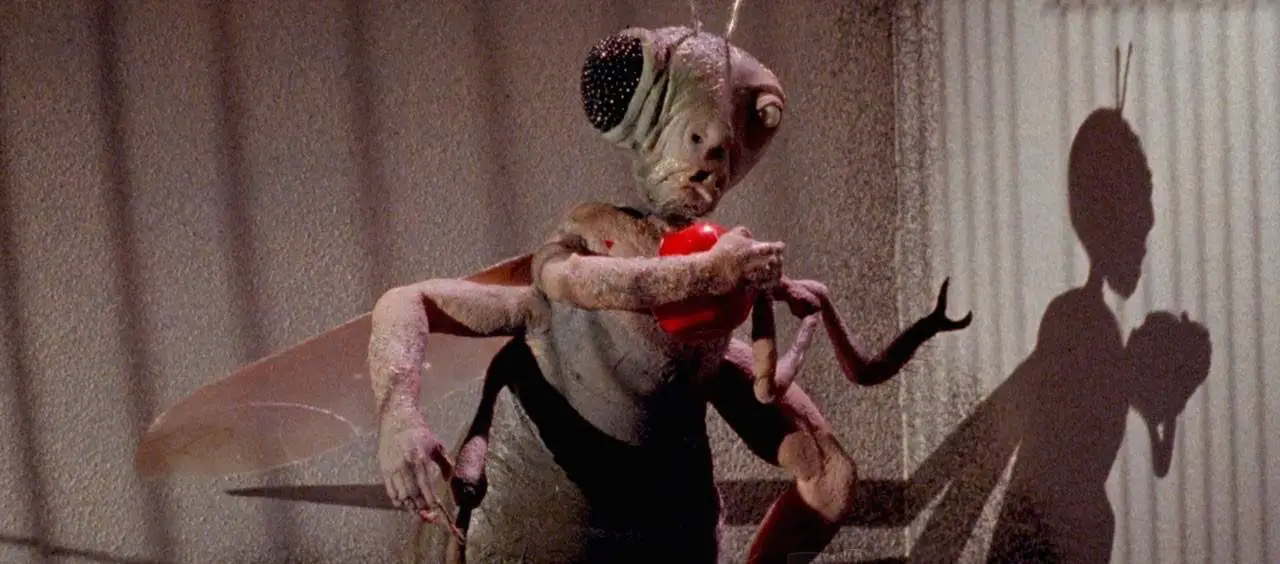 The transfer of the film is excellent. It was taken from original elements but it has been cleaned up to look better than ever. In fact, I've never seen a Troma picture look this good. It's presented in anamorphic widescreen and has been digitally restored. The disc  is rife with special features that include an audio commentary track, interviews with cast members, an interview with Troma alum James Gunn, and much more!
If you are a Troma fan and haven't already ordered your copy of Class of Nuke 'Em High 2: Subhumanoid Meltdown, I would encourage you to do so. It is available on Blu-ray now. The disc is well worth the investment. Revisiting this classic is the most fun I've had being grossed out in a long time.
WICKED RATING: [usr 6]
Director(s): Eric Louzil, Donald G. Jackson
Writer(s): Lloyd Kaufman, Eric Louzil, Carl Morano, Mark F. Roling, Jeffrey W. Sass, Matt Unger
Stars: Brick Bronsky, Lisa Gaye
Year: 1991
Studio/ Production Co: Troma
Language: English
Length: 90 Minutes
Sub-Genre: Body Horror