I've been intrigued a lot by this third arc because it's never been entirely clear exactly what was going on—in a good way—but everything comes to a head in this issue with stunning results. No pun intended, but Puppet Master #11 just kills it. The first thing I had wanted clarified in this arc is cleared up right out of the gate: This is not the Camille we remember from Puppet Master II, but rather someone who has taken the identity, because Camille has become something of an urban legend around this hospital.
The doctor who had been very kind toward our protagonist Anthony for most of the arc turned out to be the one committing murders in Camille's name. The puppets have found Camille's actual body and there begins a debate as to what Camille would have actually wanted and what kind of person she really was. This was completely unexpected to me, this whole scene, but it turned into probably one of my favorite moments from the series so far. To settle the debate, Blade injects Camille with the serum and reunites the living human/puppet with her old lover, Joe. Within moments, she proves her true nature and the puppets put her down via a great new use of Leech Woman's ability. They resurrected her, just momentarily, to settle a debate.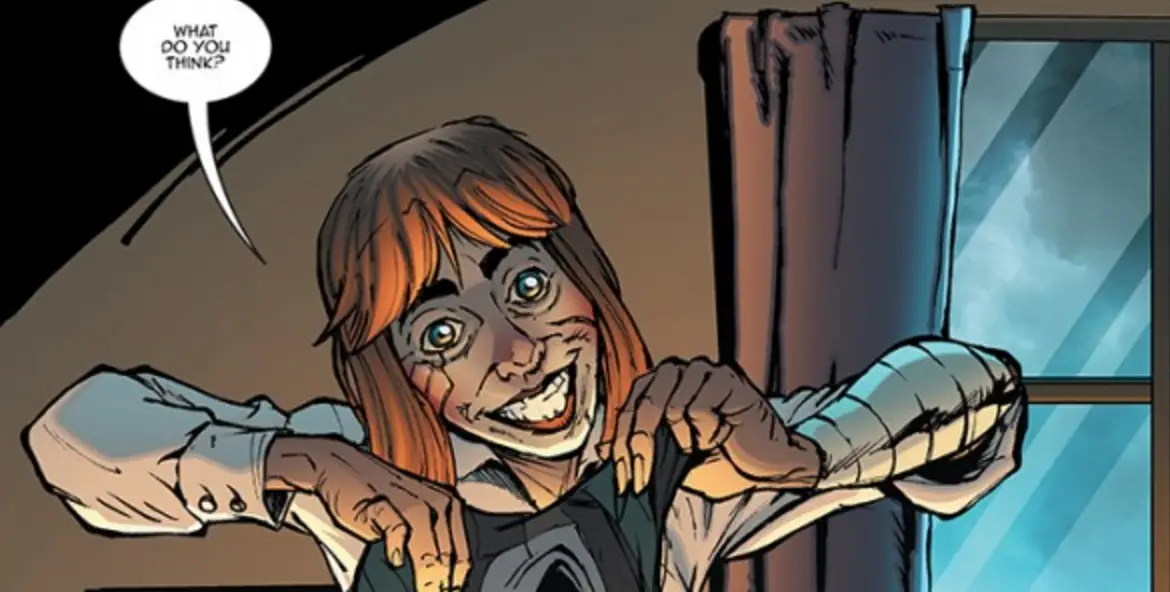 That's what this comic does at its best, it uses the mythology in ways you would never have thought to do things you would never have expected to see in the
Puppet Master
franchise. From puppets that can be possessed for a brief period of time to allow someone an evidence-free murder, to putting someone's soul into a stuffed animal just so you can torture them forever, Shawn Gabborin is incredibly talented at taking the parameters of the
Puppet Master
mythos and thinking outside the box.
On top of everything that's great with the issue itself, there are major teases for what's coming. Over the past few issues, it's become clearer and clearer that Anthony, our new puppet master, is very special. What hasn't been made clear is how special he is or why. Those issues certainly haven't been cleared up yet, but there are a few major (and also head-scratching) reveals.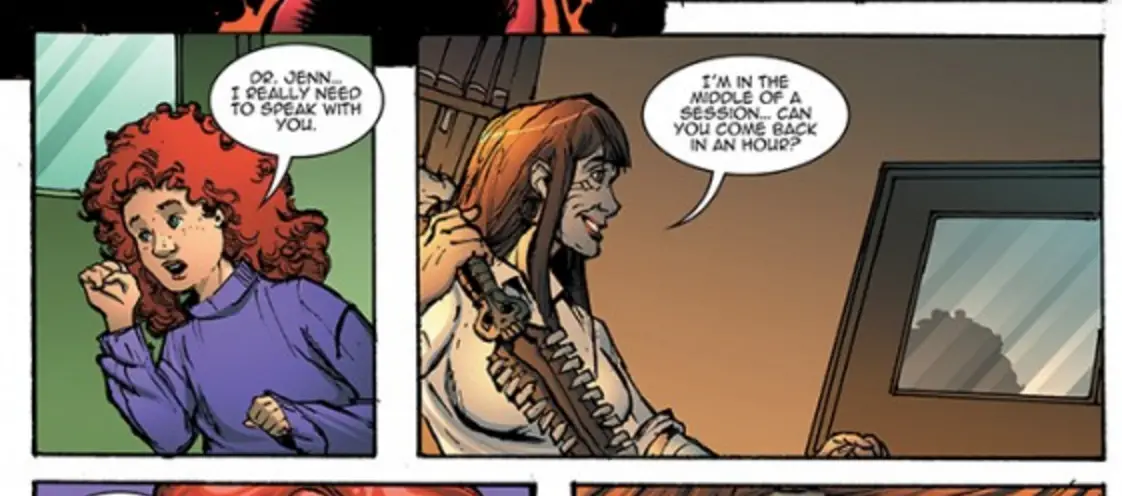 The first of the big reveals is that Cedar, just before revealing her name, is asked by Anthony what she sees when she looks at him. The girl has some degree of psychic ability—which makes sense as psychics go back with this franchise as much as the puppets themselves—and tells him that she sees "nothing worth mentioning." But what she actually sees is Anthony in some kind of demon form that looks very much like Sutekh and Anapa, the major demons of this franchise. This could mean a lot of different things? Is Anthony a part of that bloodline and, if so, how is he human? Is he human?
All of these questions are put aside to make room for new, fresh questions at the end of the issue. Even though I've spoiled everything, I won't say what the reveal is because it's so worth it to buy the issue. Get to the end, and find out for yourself. I'll only say that it's major, it's exciting, and it raises about a thousand different questions all at once in the best and most exciting way possible.
WICKED RATING: [usr 9]