It is known as "the Southwest's Premiere Horror Convention," and with the show that was put on this past weekend, Texas Frightmare Weekend 2016 more than lived up to that moniker. Now in its 11th year, Frightmare (or TFW) was held in Dallas, Texas at the Hyatt Regency Hotel inside the DFW airport from April 29 to May 1. Co-founder and showrunner Loyd Cryer, and the entire staff, once again gave thousands of horror fans the chance to meet some truly amazing celebrity guests, and have so many other great experiences with their fellow horror lovers.
This was my fourth year in a row at TFW, and though I think I've gained some experience over the years, I still felt very overwhelmed when I first walked into the doors on Friday night. The excitement of being back at the con, and the anticipation of everything that I was going to see and do was almost too much! But after meeting up with old friends and walking around the two main convention rooms, admiring all the things at the vendor tables, I finally got into the groove again. That night, I met Gerrit Graham, who signed a Child's Play 2 photo for me and took a picture with me and my Chucky doll. I also met Miko Hughes, who was in two of my favorite movies of all time, Pet Sematary and Wes Craven's New Nightmare. Both of these guests were incredibly warm and inviting, and the night was really topped off when I did my professional photo op with Robert Englund (courtesy of Wolf Studios Photography). He was wearing the Freddy glove for pictures with fans, and acting so lively with each of them, posing everybody in a different way so that each picture would be special.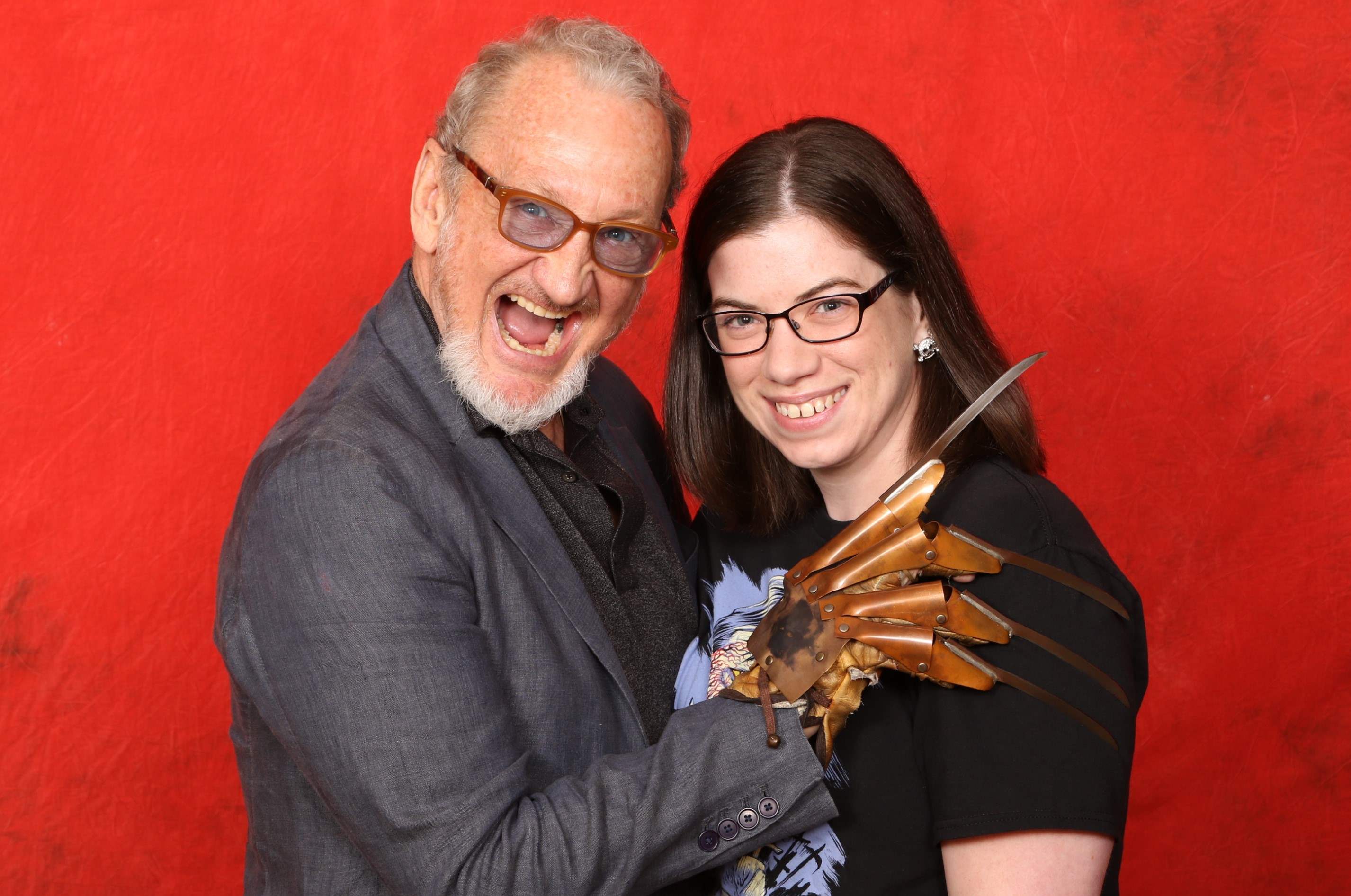 Later that night was the annual dance party. This year, the theme was 
Halloween II
, with a hospital setup in the back of the room where attendees could take pictures, and the people working the party dressed up like doctors and nurses. The night really kicked off when the whole room sang "Bohemian Rhapsody" together. Then there was the costume contest, the winner of which was determined by the audience's applause. There were many diverse and unique costumes this year–a Camp Crystal Lake counselor, Negan from
The Walking Dead
, a group of
Warriors
–but the contest winner was a truly inventive imagining of Penelope Sudrow's death by TV from
A Nightmare on Elm Street 3: Dream Warriors
. We all danced the night away before it was time to get some sleep for the biggest day of the convention.
The excitement was ramped up on Saturday morning, and the crowd waiting to get into the rooms when the doors opened was one of the largest I've seen. That day I was able to meet so many people that I have wanted to talk to for years–Danielle Harris, Tony Todd, Kane Hodder, Adrienne King, David Arquette–and they all could not have been more nice or gracious to their fans. There were also some incredible offerings from all the vendors there–from movies and books, to t-shirts, toys, and some of the best original artwork I've seen there yet.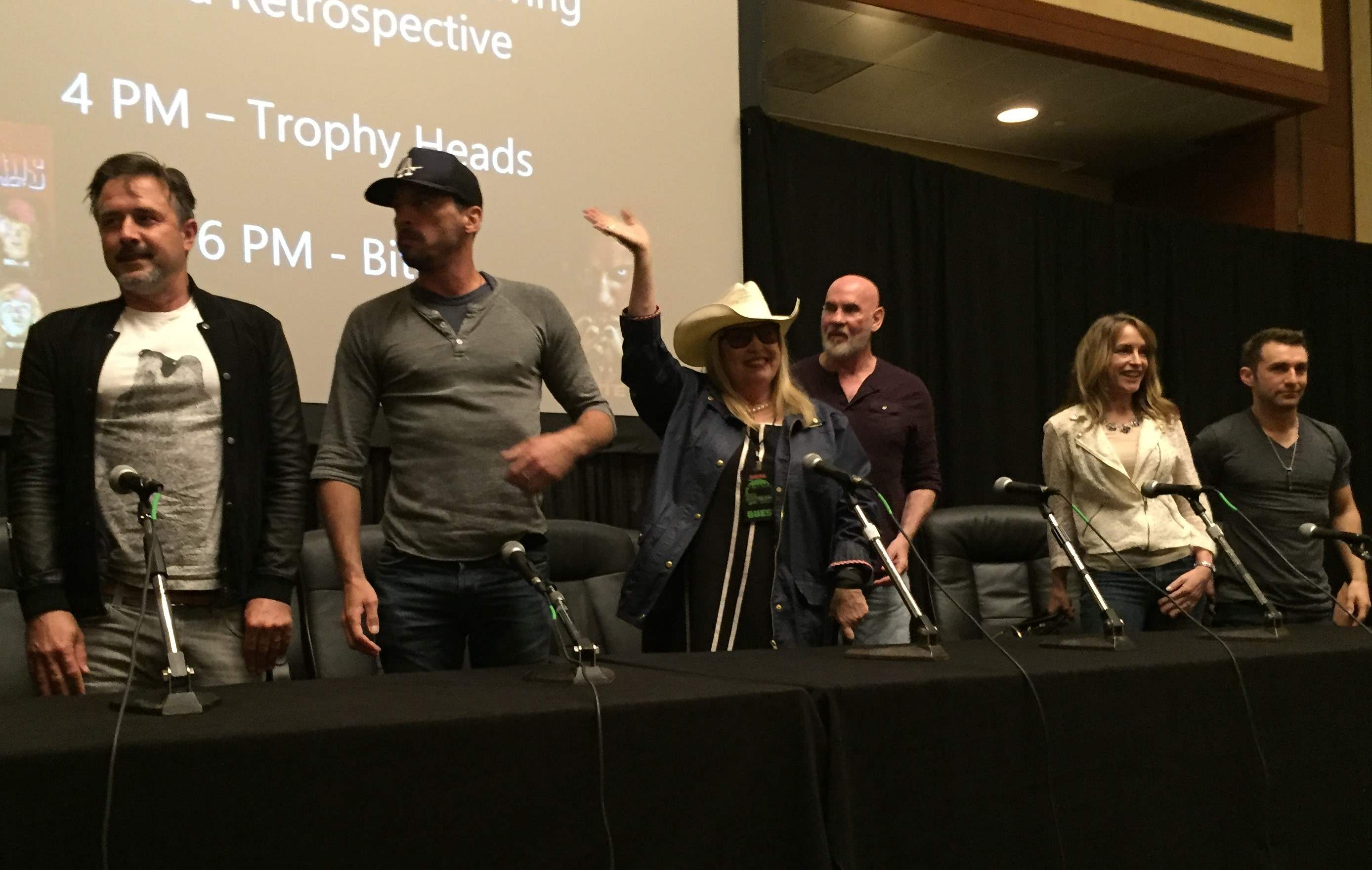 One of the most anticipated events of the weekend was "Remembering Wes Craven," a very special panel honoring the great director. There were many guests in attendance at the convention who worked with Craven. Those on the panel included Robert Englund, Heather Langenkamp, David Arquette, Skeet Ulrich, Ronee Blakely, Mitch Pileggi, Amanda Wyss, and Miko Hughes. They all shared personal stories about Craven that were both heartbreaking and funny–all of which no doubt reminded everybody in the audience why Craven was truly one of the greats. Some of the things they said brought tears to my eyes, and I'm sure I wasn't the only one.
On Saturday night, there was a VIP cocktail party where the VIP passholders and celebrities could hang out with each other. I had great conversations with friends and celebrity guests like Andras Jones from Nightmare 4: The Dream Master, and James Remar. I took a picture with Skeet Ulrich and Matthew Lillard, and Kane Hodder put me in his infamous chokehold for one of my favorite pictures from the convention. A really neat addition to this year's party was that composer Alan Howarth, a long-time collaborator of John Carpenter's, deejayed it for a bit. He played compositions of the Halloween theme music and others, and there was even a screen showcasing experimental-type footage from the movies. It was an amazing experience to be at a horror convention and actually hear horror movie music.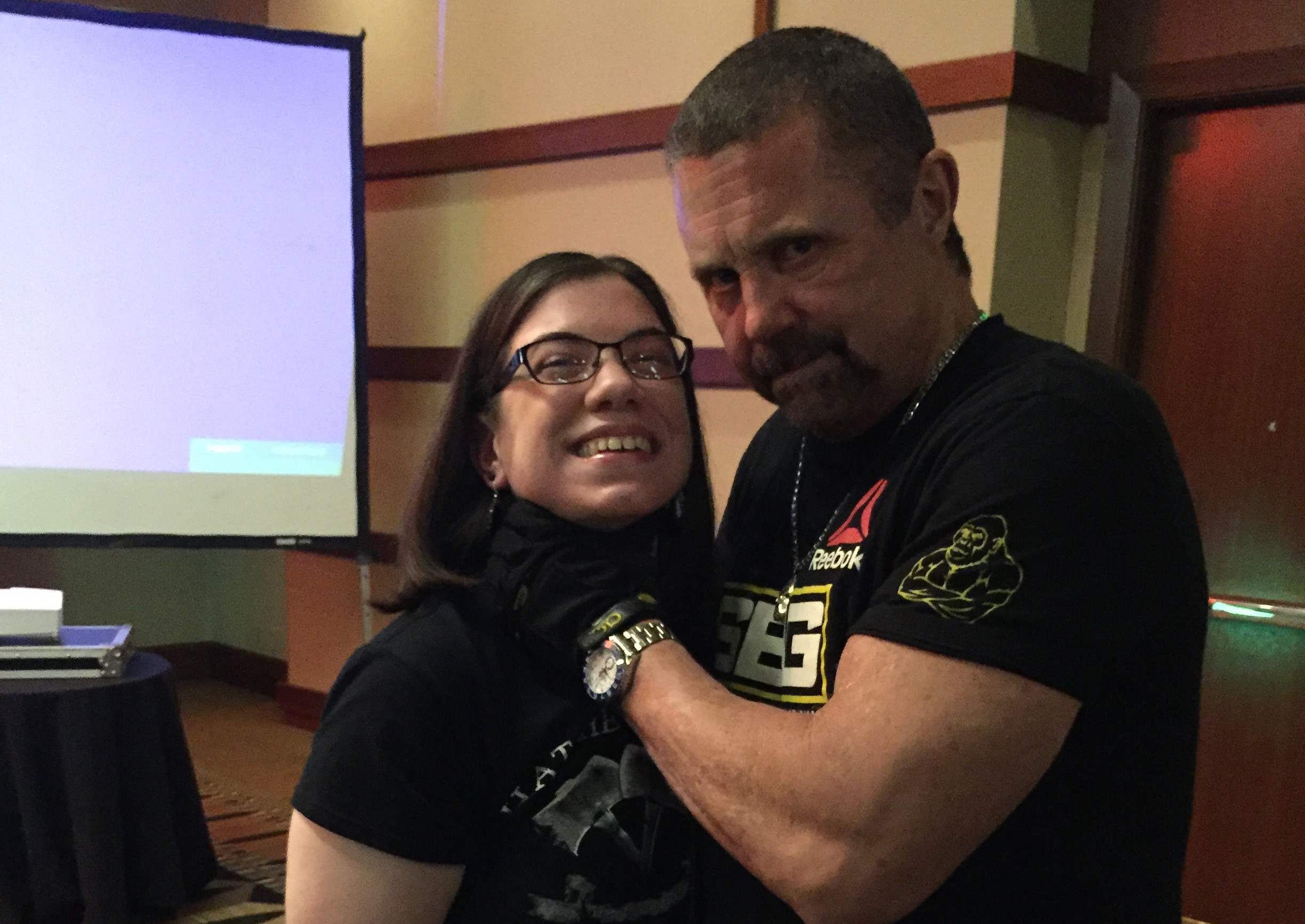 Sunday is usually the best day to get in those last-minute autographs and do some shopping. I bought T-shirts and posters (including one very cool Mondo Scream print that was rendered in comic book style), and I also had the chance to meet Rose McGowan, Matthew Lillard, Lance Henriksen, and the one and only Robert Englund. The line to meet Englund was so long all weekend, but he made the wait worth it for everybody by having a real conversation with each fan that came through his line. With all the actors from Scream in attendance, another not-to-be-missed opportunity this weekend was the photo op with McGowan, Lillard, Ulrich, and Arquette (again courtesy of Wolf Studios Photography). I've been a Scream fan from the beginning, so this was really like a dream come true.
Though Texas Frightmare Weekend is the only convention that I've ever been to, I think I can say with confidence that it is one of the best. The atmosphere is intimate and casual, and it really feels like a family reunion. So many times I heard other people say, "Everybody is so nice here!" I see many of the same faces every year, and always make new friends each time I go. I wish I'd had time to attend the many other panels, screenings, and events that TFW had to offer, but that's really a compliment to the convention. There is always so much to do and see, and there really is something for everyone at each show. The Frightmare crew once again put on an amazing convention for horror fans, and I can't wait to see everybody again next year!