Back in 2013, Anthony DiBlasi's chilly slow-burner Missionary was one of the most talked-about films of the Frightfest weekend – and it wasn't even considered, by most, to be a straight horror movie. Following in the footsteps of that picture is the similar (in mood, at least), if not quite as effective, Mercy. From writer-director Chris Sparling, who scripted Buried and both wrote and helmed the far less intoxicating The Atticus Institute, the flick is a devilishly tense little number that offers an effective twist on a tired concept – even if it doesn't quite live up to initial expectations.
The story concerns four brothers and their ailing mother. Two of them are no-good types who don't share the same parentage as the others, a strong paternal figure (sternly played by Steve Colosi) of few words who dotes by his wife's side as she edges ever closer towards death. We join them right in the middle of a power struggle over whether the woman should be allowed to die peacefully, at which point a sizeable inheritance will go to the father who, upon his own passing, will divide same among his brood.
From the outset, it's clear that two of these men are held in less high regard than the others and that is a continuing source of tension. Pop outright tells his favourites that the money is theirs, setting into motion an argument that seems to be the focus of the story until events take a swift turn as two brothers go missing (guess which) and a couple of masked intruders descend upon the homestead, trapping the family within. Tyres are slashed, the power is cut and everyone is forced to band together for survival.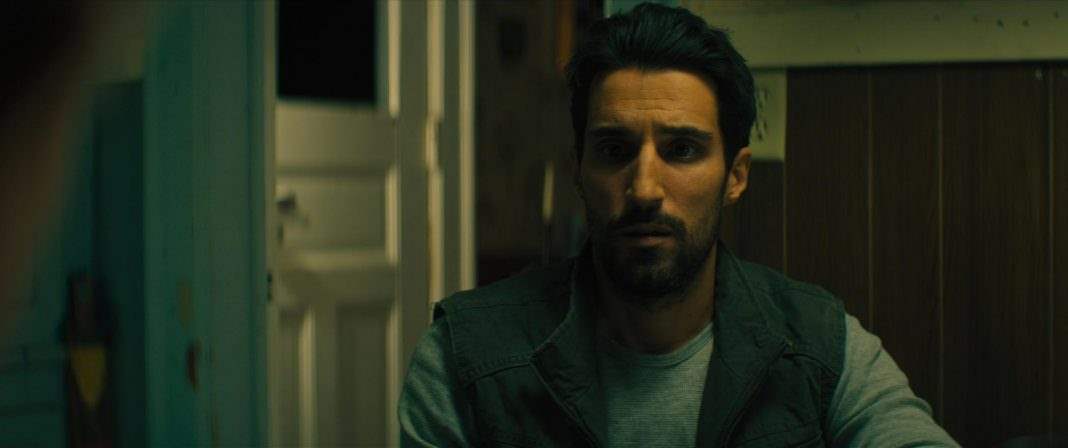 Mercy
is a very slow, purposeful, and ultimately quite slight horror that soars when it focuses on its well-drawn characters. The setting is genius – one of those old, imposing Texan farmhouses that aches with years of untold secrets but still feels instantly recognisable and warm. There's a sense of foreboding in the rustling leaves, wind chimes and the fuzzy TV that has spookily been left on by nobody in particular. But it still feels like home, it still feels safe and familiar. It's the ideal space for two unknowns to descend and cause chaos.
Some clever narrative time shifts fill in the blanks along the way, without the need for dull exposition, and pieces are slotted together visually, which is a nifty trick. The performances are strong across the board, there are some well-executed jolts, including a nightmare-inducing shot of an eye peeking under a door, and it's generally an unpredictable, inventive twist on the home invasion concept. Where the movie falls apart, unfortunately, is in the revelation of who's behind the whole thing and what their machinations are.
There's quite a difficult moral quandary at the heart of Mercy, and the idea that perhaps the mother isn't the nicest person, or that she may have been involved with something nefarious, increases the tension further. Likewise, the father is shown to be a morally dubious character too, particularly in one sequence which sees him eavesdropping in a hallway, shot entirely in silhouette, his jaw clenching as family secrets are revealed on the other side of the door.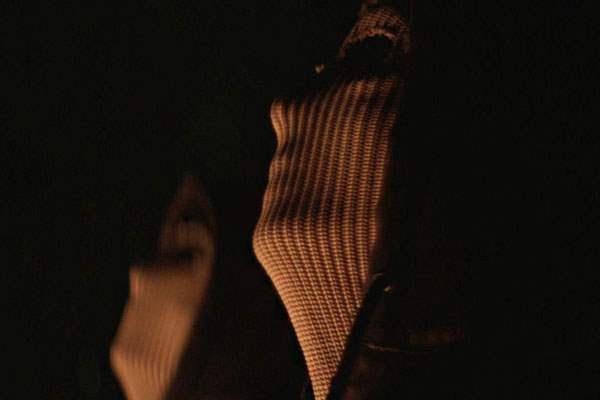 Home invasion is a concept that's always provoked the most chills when stripped to its most basic, simplest form. Where Mercy trips up is in trying to include too many different elements in the story, from a mysterious cult to jealousy among the brothers and one character's overarching greed sullying his view of everything else that's going on. It's a lot and, even when everyone is so good across the board, it's difficult to know who, or what, we're really supposed to care about here.
For the most part, Mercy is a tense, often very frightening little home invasion chiller that makes great use of a terrific cast, isolated setting and some neat twists on the sub-genre. It struggles in trying to tie its various narrative strands together, with an odd denouement underselling what's come before and leaving a feeling of dissatisfaction – particularly given its tight first act. However, as cult-themed fare goes, it's still closer to Martha Marcy May Marlene than Colonia. And that is surely something to celebrate.
WICKED RATING: 6/10
Director(s): Chris Sparling
Writer(s): Chris Sparling
Stars: Michael Donovan, Caitlin Fitzgerald, Michael Godere, Tom Lipinski
Release: TBC
Studio/ Production Co: Uncorked Productions
Language: English
Length: 90 minutes
Sub-Genre: Home invasion