Just when it seems we've seen zombies in every possible, horrible situation imaginable (lest we forget, 2013's brilliant Stalled put them in a toilet) Train To Busan trundles into the station and puts them on, well, a train. If you're wondering how that's going to work for an entire movie, you're not alone. Never mind that it clocks in at a torturous two hours in length – surely a first (and hopefully last) for a flick of this nature?
Kicking off in rousing style, with a delivery driver beset by a deer and dodgy discussions about "mysterious fish deaths", the film quickly settles into a fairly familiar pattern. An absent, possibly even neglectful father, Seok-Woo, frets when his daughter, Su-an, wishes to go and visit her mother in the titular town. Although Seok-Woo is not too pushed with seeing his ex, or spending a long train ride missing important business calls, he agrees to take her.
Train To Busan establishes its zombie mythology remarkably well from the outset, with news reports filling us in along the way about what's happening elsewhere (it's almost a relief when it's announced they won't be stopping at the next station – so dire is the situation). Scenes of the virus taking hold are well-shot, the transformations gory, bloody and disconcerting. People turn quickly, too, spasms and contortions showcasing their discomfort.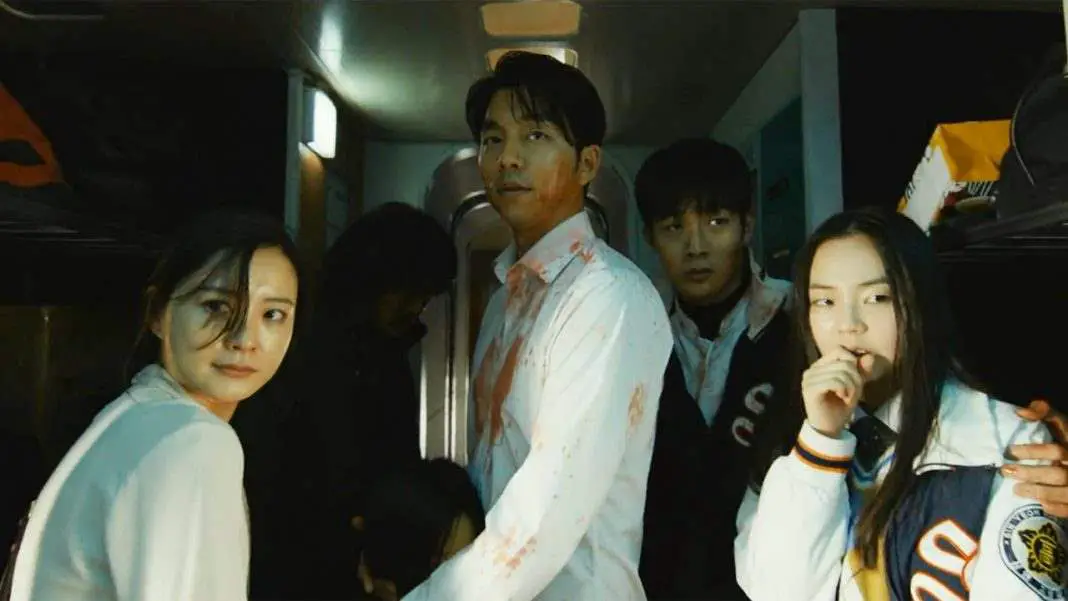 The zoms themselves are violent, intense, desperate – completely different to how they were as humans – and look suitably gruesome thanks to some terrific make-up work. They can't open doors, which is helpful considering virtually the entire movie is set on-board this one train. And the majority of fighting with them involves hand to hand combat, giving the movie a strong, very physical edge.
Train To Busan is frequently very lighthearted and funny, that lively opening sequence setting the tone for what's to come. Unfortunately, in focusing on the father-daughter combo–along with an asshole businessman who survives much too long, and a pregnant woman who is surely more of a burden than a help–the movie soon swerves into melodrama as their relationship is tested up against the most insurmountable odds.
South Korean actors Gong Yoo and Soo-an Kim do good work as daddy and daughter respectively, but there's only so much they can really communicate while stuck on a train together. As the film trundles along, it becomes clearer and clearer that, once they get off, there isn't really anywhere for the characters, or indeed the story, to go. "Zombies on a train" might seem like a fun premise but it's stretched wafer-thin here.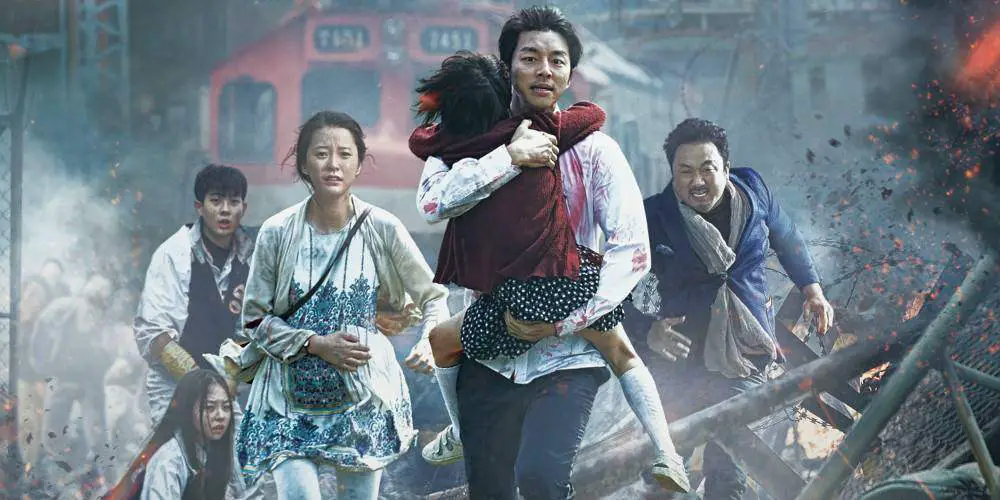 As a result, Train To Busan ends on a sickeningly saccharine, pointless note, the setup for which is painfully dumb. It's hit hard with audiences on the festival circuit, and indeed the movie has gone down an absolute storm in its home country of South Korea, but it's difficult to imagine it making much of an impact in the US, particularly with the near-constant deluge of zombie-themed fare.
There is much to enjoy here, but is there ever really any justification for a two-hour long zombie movie? Train To Busan argues not.
WICKED RATING: 5/10
Director(s): Sang-ho Yeon
Writer(s): Sang-ho Yeon
Stars: Yoo Gong, Soo-an Kim, Yu-mi Jeong, Dong-seok Ma
Release: 22 July 2016 (limited)
Studio/ Production Co: TBC
Language: Korean
Length: 118 minutes
Sub-Genre: Zombies