The 30th anniversary Blu-ray of Aliens is housed in a terrific package. This is something collectors will want to keep an eye out for as it contains both a collectible booklet of artwork from the Dark Horse comic series—much of which is stunning—and high quality cards featuring concept art by director James Cameron himself. This is a great looking set, to be sure and the tangible extras are definitely noteworthy.
The movie itself needs no introduction. Aliens is a genre-classic. It's the first sequel that's always mentioned in discussions of whether or not a sequel can surpass the original. This is a perfect blend of action, science fiction and horror. And while it masters all three of those genres, the reason it works is because it completely, totally focused on character.
Sigourney Weaver nabbed an Oscar nomination for her role as Ellen Ripley, Michael Biehn, Bill Paxton and Lance Henriksen cemented themselves as cult icons as Hicks, Hudson and Bishop, respectively. And Carrie Henn gives one of the best child performances of all time as Newt.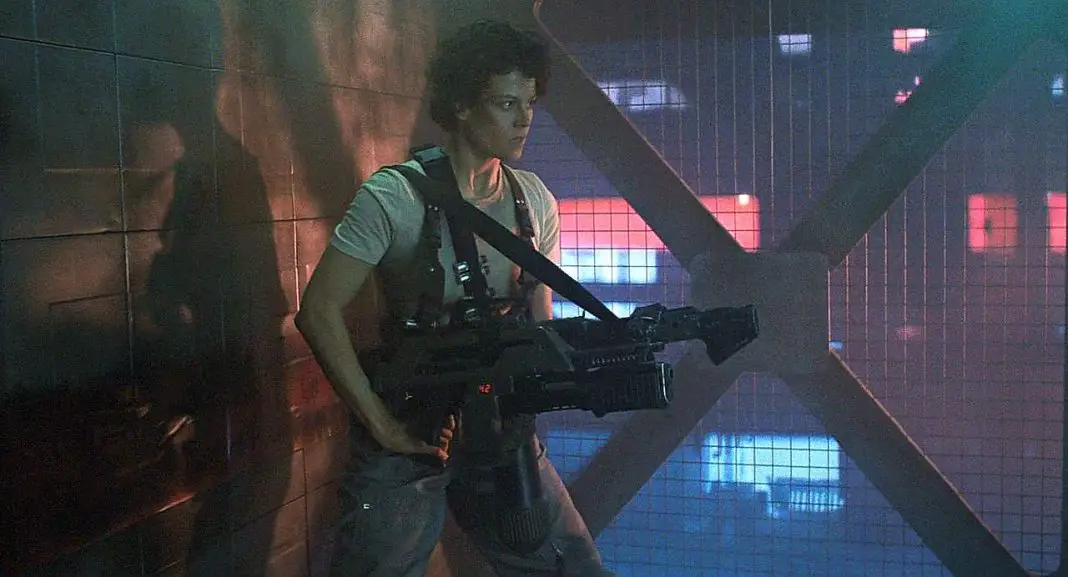 This movie is a classic in every sense and that's exactly why we've seen so much merchandise this year honoring its thirtieth anniversary. The new Blu-ray set is only the latest, but it's the one many fans have been waiting for. Everyone expected a thirtieth anniversary edition.
But while the packaging and artwork extras are terrific, it does leave a little bit to be desired when it comes to the disc itself. The actual disc is the exact same release as the previous Aliens Blu-ray with all of the special features, menu, options, etc. that came with that release. The major appeal is that it contains both the original theatrical cut and the longer special edition, which restores some much-needed character beats that contextualize Ripley's journey throughout the story.
There is a new featurette featuring James Cameron, but given that this is the same disc as the previous release with no changes, you can only watch it via online streaming after entering the redemption code that comes with the Blu-ray. I can imagine fans will find this a bit aggravating.
But overall, the quality of the transfer is strong and the special features are lackluster, but deliver on all the big notes. Having the same disc is really only a problem if you already owned Aliens on Blu-ray. If you're adding the Aliens Blu to your collection for the first time, it will probably give you just about everything you could hope for.
For longtime fans, however, it's a great-looking set that falls a bit short in the special features department.
WICKED RATING: 6/10
Director: James Cameron
Writer: James Cameron
Stars: Sigourney Weaver, Lance Henriksen, Carrie Henn
Studio: 20th Century Fox
Release Date: September 13th, 2016 (Blu-ray)
Sub-genre: sci-fi/horror