The first-person narrative video game Prey was released last month as a re-envisioning of 2006's Prey. This 2017 version revolves around Morgan Yu, who explores a space station named Talos I, which is in orbit around Earth's moon.
Talos I is a result of a parallel universe where President JFK has survived his assassination and now heavily funds NASA. However, the United States' space efforts draw the attention of an alien collective called the Typhon. After their defeat, Talos I is used to conduct research on the Typhon, but everything gets out of hand when the aliens escape their prison.
The Art of Prey HC is a collaborative effort from Arkane Studios and Dark Horse Books to present the artwork of the game. Included are backgrounds, sets, characters, equipment, and even the aliens themselves. The book itself was neat in that it broke down the design choices and inspirations, which adds more depth to the artwork being presented.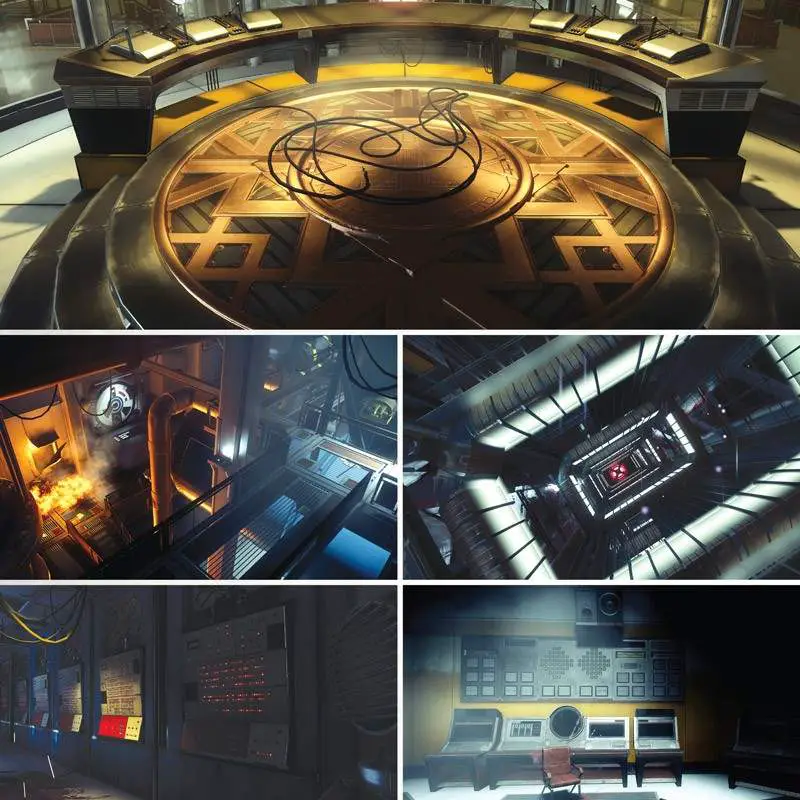 The explanations of the ideas behind the various artistic aspects of Prey are well-written and easily absorbable for fans, artists, and gamers alike. For a fan of this game, this is a must-have item, as a coffee table or a collectable, because it really showcases the exceptional artwork that was created from the blood, sweat, and tears of the developers.
However, for artists and gamers, The Art of Prey HC also provides fascinating insight, through descriptions which show the extreme attention to detail and also display how pop culture references can be used to generate an entirely new universe.
Pick up your copy when it releases from Dark Horse on June 27th, 2017!