Horror TV is not a new phenomenon. Shows like Buffy the Vampire Slayer, Tales From the Crypt, Dark Shadows, and Night Gallery have been and continue to be influential to scribes of contemporary genre fare. The aforementioned programs have been lurking in the periphery of media attention for years. Much like the creatures and villains of their varied subject matter, it has lingered more or less out of sight. Television based on despicable themes has persistently existed on the outskirts of massive popularity, but in recent years we have seen the horror in television grow exponentially. Now our beloved axe murderers, cannibalistic serial killers, ghosts, and monsters have found their place the mainstream consciousness. Rather than being limited to an occasional show on a fringe network, horror shows are now a television line up staple. True Blood, Hannibal, Penny Dreadful, American Horror Story, and The Walking Dead are just a few examples of the multi-million dollar empire television executives have cultivated by banking on the appeal of thrilling plot lines and cleverly utilized gore. Will the influx of fans change the horror genre? It has to. Will that change be for the better? We will soon find out.
The mainstream horror television movement has Ryan Murphy to thank for a great deal of its success. He brought viewers American Horror Story and is one of the creative forces behind the new Fox horror comedy series Scream Queens. Murphy's newest horror comedy will premiere September 22, 2015 and has horror fans and general audiences buzzing. The show stars Jamie Lee Curtis, and is being promoted as one of Fox's strongest shows in the new fall line up. The series promises audience a conglomerate of laughter and fear, something that existing horror fans have adored for decades. Add to this hum of attention received by the recently debuted Scream television series, the Starz Ash vs. Evil Dead series, and Eli Roth's Netflix original Hemlock Grove which will end this year. Beyond viewer excitement for these shows, the networks are expressing enthusiasm as well. MTV has already renewed the Scream series for a second season. These recent developments say nothing of the persistent success of shows like the CW's Supernatural and HBO's recently discontinued True Blood. If anything, the interest in long-running horror shows is merely picking up speed. But realistically, that enthusiasm has been there all along.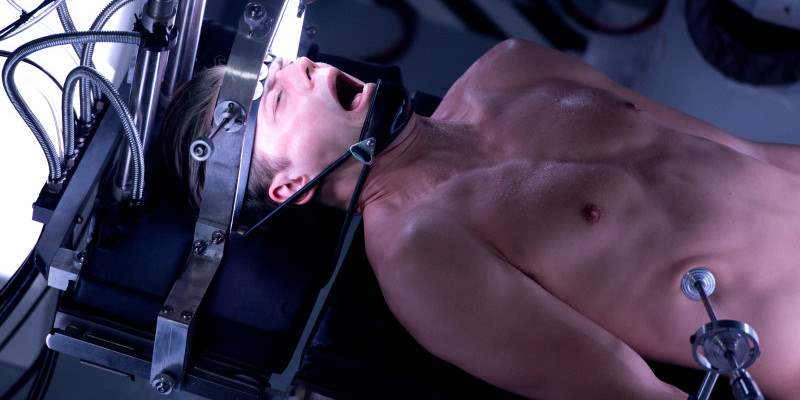 We need to ask ourselves what the rapidly expanding catalog of horror television means for our beloved horror genre. This is not an instance for overt concern or petty remarks like, "I liked horror before it was cool." Instead, we should put our energy towards determining what will happen now that it
is
cool. The influx of mainstream media fans will very likely change the dynamic of horror and will modify what is important to the fans as a collective. This, in turn, will modify the blood, guts, and plot points we are faced with in upcoming releases. Now the public eye is fixed on horror, and existing fans should brace for the changes headed our way.
So what does this mean for horror? There is good news and bad news. Hollywood is driven by public opinion and interest; like any other business, production companies are out to make money. Mainstream media attention for horror shows and movies means that we're on our way to a world where grisly movies with (literally) killer plot lines can gain traction with producers and be made. The benefit of having a broader audience interested in horror is that production companies won't skimp as much on effects or settle for lower quality actors. Execs aren't as afraid to spend money on movies (or TV shows) that they know will sell so we may be in not only for better horror, but more of it. This is the good news.
The bad news is that the trend of releasing remakes, reboots and continuations is still incredibly popular. While I'm as excited about the impending The X-Files miniseries as anyone, I'm not sure that anyone really needs the upcoming Nightmare on Elm Street remake or the Hansel and Gretel: Witch Hunters sequel. Whichever side of the coin you're on, you can rest assured that the influx of new horror shows and films will have its share of hits and misses, but we can take comfort in the fact that rapt audience interest will ensure we'll have plenty of chills to keep us occupied for years to come.