There are a handful of sacred cows in the horror industry. From Jason Voorhes to Michael Myers to Leatherface to Pinhead. Arguably, though, none of those icons ever reached the pop culture status of one Freddy Krueger from the A Nightmare on Elm Street series. Be it action figures, lunch boxes, masks, rock video cameos, late night show appearances and even a terrible spin off TV show; Freddy was a household name in '80s and a bonafide horror superstar.
The original A Nightmare on Elm Street, which introduced us to our badly burned, murder gloved, hero is a classic for a reason. It not only has a unique atmosphere of glossy dreamscapes and terrifying imagery, but exerts a confident effort while building its characters and universe to a point where you actually care if these kids live or die. The original endures because it was a product of such a stark blend of affection and malevolence.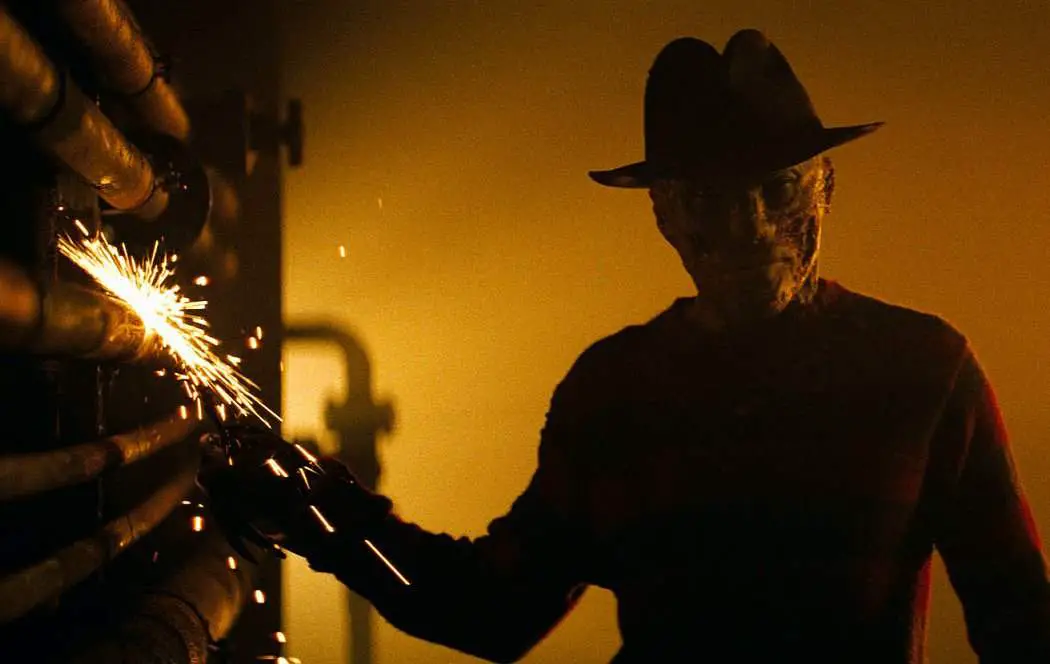 For seven films,
A Nightmare on Elm Street
saw Freddy Krueger returning again and again with diminished returns. When the series was laid to rest in 1994 with
Wes Craven's New Nightmare
, it was to be a period at the end of a really f***ed up sentence. However, to the powers that be, that period was always meant to be more of an ellipses. Which is to say, that the inevitable
Nightmare on Elm Street
 remake was always going to happen. It was just a question of what kind of quality we would get from it, and who would dare try to replace the venerable Robert Englund as Freddy Krueger.
Now, to be fair, Samuel Bayer's 2010 remake of A Nightmare on Elm Street is not what you would call a "good" film. It has a weird sense of pacing, uniformly soap opera level acting, overwrought CG effects that don't really fit and a muddy mythology that fails to connect the dots. Not to mention the fact that it rarely fails to carve out its own identity or make a case for its existence. However, let's talk about what parts of the film actually work and why I feel it is unduly lambasted. Enter Jackie Earle Haley as Freddy Krueger.
Presenting Freddy can be tricky. Is he a vicious killer or wise cracking creep? Perhaps, more importantly, is he a child murderer or a pedophile rapist? Of course it's both, but early in the Nightmare series, the whole obvious molestation angle was kind of pushed aside. The 2010 remake does no such thing. Freddy is a portrayed as a villain who violated children, cut and dry. It helps, I think, with presenting a real word sense of tragedy that will be paralleled with otherworldly horror. And Haley, who has massive shoes to fill, is down right rapturous. He plays Krueger with a quiet menace as opposed to a boisterous mania. He communicates both his off-putting lust and sense of vengeance with mere looks and tiny motions that are hard to forget.
Other elements don't really come to together as well as they could. For instance, the conspiracy by the parents, keeping secret their vigilante murder of Freddy is explored in greater detail than it ever was in the original, but surprisingly fails to add any extra dimension here. But, this is admittedly a commendable stumble. This Nightmare remake is full of those. You can also see it in the central relationship between the two leads played respectively by Kyle Gallner and the now Oscar nominated Rooney Mara (who can't really hold a candle to the original Langenkamp/Depp pairing) really trying to become the heart of the film, in spite of their obvious lack of chemistry. It's endearing!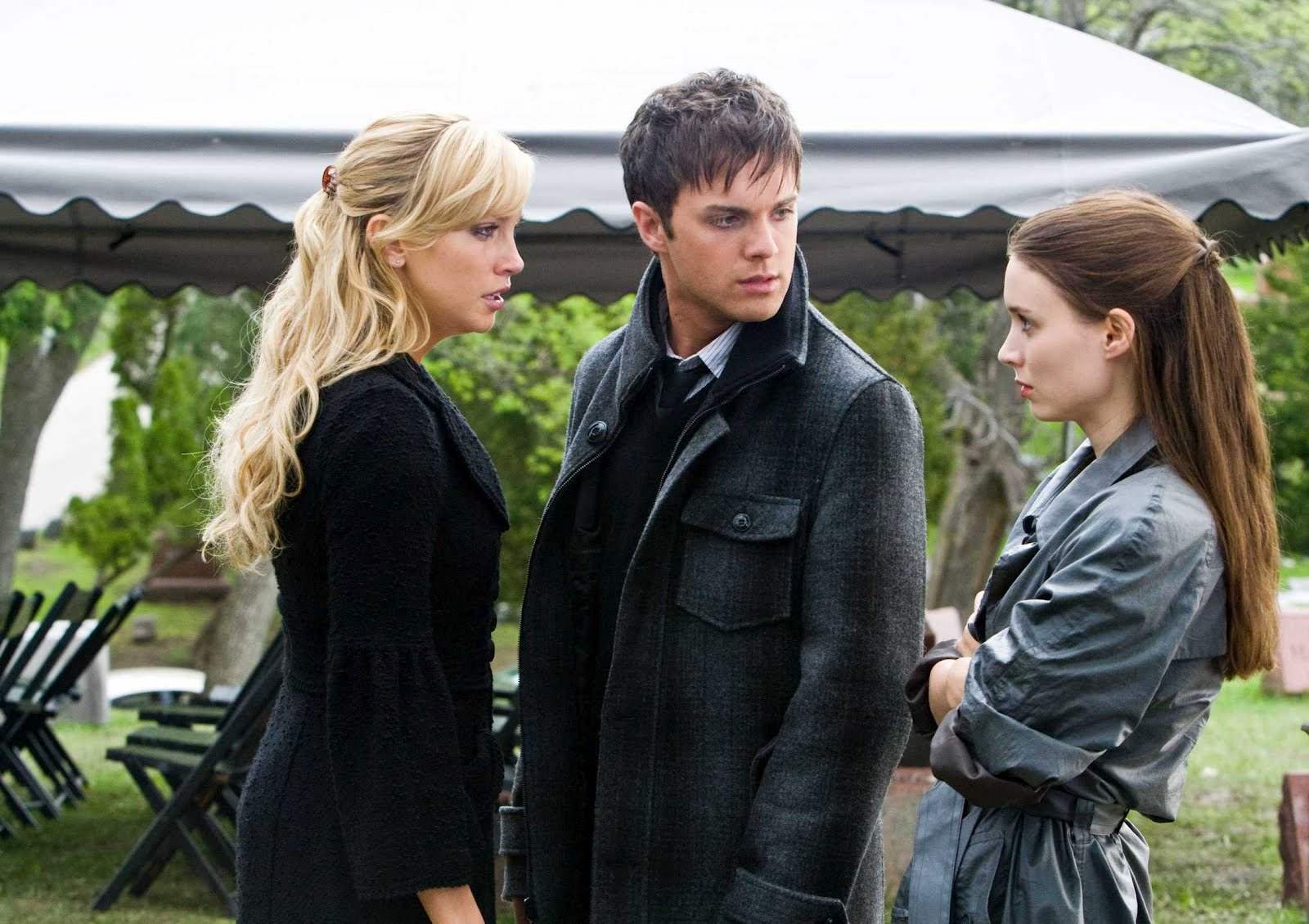 The key to it all, though, is witnessing Haley trying to reinvent a horror icon. It is a fascinating thing to watch. And the delicate manner in which he operates, all while paying homage and respect to Englund's original portrayal, is like watching a high-wire act between two skyscrapers, only he's calm and collected as can be. In short, whenever he is onscreen, he not only makes the film more watchable, but puts its own philosophy on clear display: This is a film that refuses to rest on its laurels. This doesn't make the movie great, but it makes the spirit of the film a positive one.
That's just the thing: remakes and reboots are, by definition, soulless cash grabs. Taking our aforementioned sacred cows, and trotting them out to the slaughter house floor in unnatural ways, possibly tarnishing their legacies. While the this venture is technically no different, you can see it trying to be different. And that effort makes it all kind of attractive. An interesting failure is always more compelling than a hollow exercise, and the 2010 remake of A Nightmare on Elm Street is simply an admirable mess.