New on Netflix is a weekly feature appearing every Friday, listing all of the week's newest additions to everyone's favorite streaming service–and just in time for the weekend!  So pop some popcorn, crack open a few beers, dim the lights, and kill a few hours in Wicked Horror style.
This week marks a new month, and that means that a whole new slew of titles have been added to Netflix streaming, including a pretty sizable selection of genre films. A number of After Dark Horror Fest films have been included, so browse the selection below and prepare to lose yourself in some horror goodness!
An American Haunting (2006)
"Donald Sutherland and Sissy Spacek star as tormented heads of household in this haunting period drama, based on the only documented case in U.S. history in which a spirit was determined to have caused a man's death." – Based on the real life legend of the Bell Witch, and the novel The Bell Witch: An American Haunting by author Brent Monahan.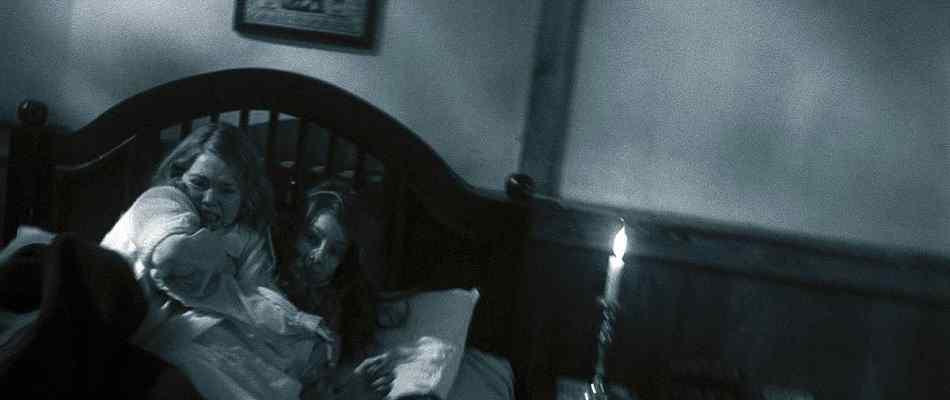 Borderland (2007)
"Heading off to bed girls and get wasted, college buddies Phil, Ed and Henry head south of the border, where Phil soon finds himself held captive by satanic drug smugglers looking for a human sacrifice." – Loosely based on the true story of Adolfo de Jesus Constanzo and his cult of followers.
 Crazy Eights (2006)
"When six childhood friends gather for an old pal's funeral, they find a map leading to a time capsule they buried two decades ago. But the former playmates discover a shocking secret when they dig it up: the corpse of a young child. Now, they're literally haunted by their past as they try to uncover the truth before it kills them." – Featuring the acting talents of Traci Lords!
"Years after a series of grisly murders shut down a roadside theme park, six college students make an impromptu visit and tempt fate by taking the dormant Dark Ride for a spin. But the killer (Dave Warden) still looms in the bowels of the park. Hiding out in the park's signature attraction, the brooding murderer lies in wait until his unsuspecting victims come to him. Craig Singer directs." – Starring Jamie-Lynn Sigler from The Sopranos.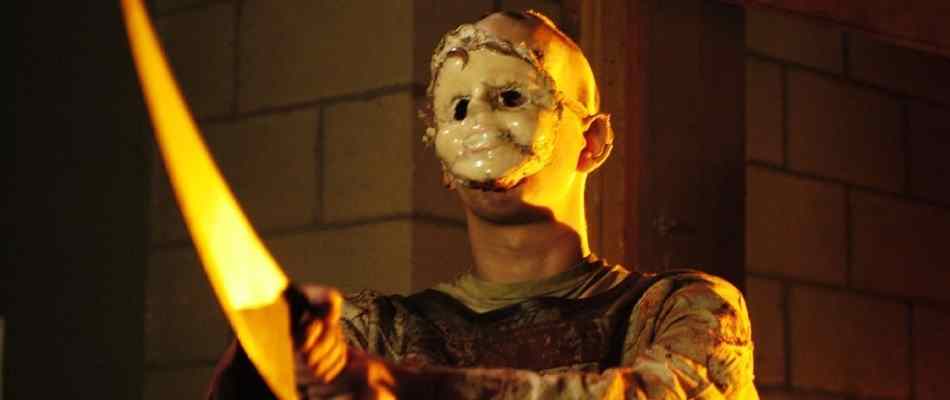 The Deaths of Ian Stone (2006)
"In this byzantine psychological thriller directed by Dario Piana, working stiff Ian Stone (Mike Vogel) finds himself trapped in a bizarre reality: Every day he dies a horrific death at the hands of a killer, only to be resurrected and murdered again. Can Ian get to the bottom of the mystery and break the recurring cycle of death and rebirth? Christina Cole, Michael Feast and Jaime Murray also star." – This man has more lives than a cat. Watch 'em all!

"Two beautiful young women go on an exotic Mediterranean vacation and uncover the watery lair of a killer mermaid hidden beneath an abandoned military fortress. What was once a carefree adventure becomes a deadly fight for survival." – I can't guarantee anything, but I'd say there is a high probability of nudity in this one, fellas.
"Director George Bessudo makes his feature film debut with this horror tale of greed and murder. Following the death of their estranged grandfather, three sisters, along with some of their friends, pay a visit to his home, hoping to claim the man's inheritance. They get far more than they bargained for when they find a deranged family ensconced at their grandfather's house intent on a murderous rampage." – Because you can never have enough inbred backwoods maniacs.
"On a scorching day in Manhattan, the denizens of a tumbledown tenement on Mulberry Street grouse about the heat, but as night falls, they find themselves battling a horde of mutants turning powerless New Yorkers into a bloodthirsty new species." – From Jim Mickle, the director of Stake Land and We Are What We Are.
"Soon after receiving an African fertility mask, Ellen (Blythe Metz) tells her husband, William (Luciano Szafir), that she's been attacked by the Nightmare Man. As Ellen's paranoia increases, William must determine whether the attacks are real or Ellen needs professional help. Horror fans will enjoy this hair-raising film from writer-director Rolfe Kanefsky, creator of the comedic chiller The Hazing." – Kanefsky also brought us such modern erotic classics as Sex Files: Alien Erotica and Emmanuelle Vs. Dracula.
"Based on a story by H.P. Lovecraft, this campy send-up follows a medical student who develops a serum that miraculously revives the dead. With his roommate and his girlfriend, he reanimates a corpse — but he doesn't factor in certain complications." – Do I really have to say anything about this movie? Just watch it already.
"In this sci-fi adventure, fire-spitting, brain-sucking bugs attack Earth and obliterate Buenos Aires. Led by hotshot solider Johnny Rico, a gutsy infantry unit heads to the alien planet of Klendathu for a showdown." – The cult science-fiction film is now available to stream!
"An archaeologist's excavation in the American Southwest unwittingly awakens a ravenous creature with a taste for human flesh in this Tribeca Film Festival selection from director Matthew Leutwyler. As the beast picks its way through the residents of a small unsuspecting town, mangled bodies pile up in its wake. Can the town's sheriff (Emmanuelle Vaugier), who's usually soused, rise to the occasion and shield the survivors?" – From the director of the goofy horror-musical Dead & Breakfast.
"When a grieving widow moves with her two daughters to an isolated house in the Pennsylvania mountains, they discover unexpected neighbors: the restless ghosts of children who were killed in a tragic mining accident more than 90 years before." – Starring Scout Taylor-Compton, Chloe Grace Moretz, and a bunch of people with only two names.
"Not only is Ig Perish accused of murdering his girlfriend, he's sprouted a set of horns in this horror-fantasy starring Daniel Radcliffe. The affliction quickly becomes an aid when Ig realizes his budding knobs compel people to reveal their sins." – Based on the fantastic Joe Hill novel of the same name, this adaptation doesn't quite live up to the source material, but it definitely has some damn solid moments.