Edward Scissorhands is the creation of an elderly inventor who died before he had the chance to give Edward hands. When he is discovered by an Avon lady, that brings him home, Edward is treated as a member of the family but finds that fitting in isn't always easy.
I won't spend too much time discussing the film itself because if you are alive and visiting this site, it's a fairly safe assumption that you have seen Edward Scissorhands. But I will say that it is excellent and easily among Tim Burton's best work. The color palette is beautiful and somewhat surprisingly bright for a director who typically opts for darker, more muted colors. The collective performances are exceptional, and the story at the core of the film is both touching and meaningful. If you have somehow made it through life without taking in this classic, please stop what you're doing and check it out now. Horror fans are undoubtedly aware that director Tim Burton took definite inspiration for the film from Frankenstein's Monster.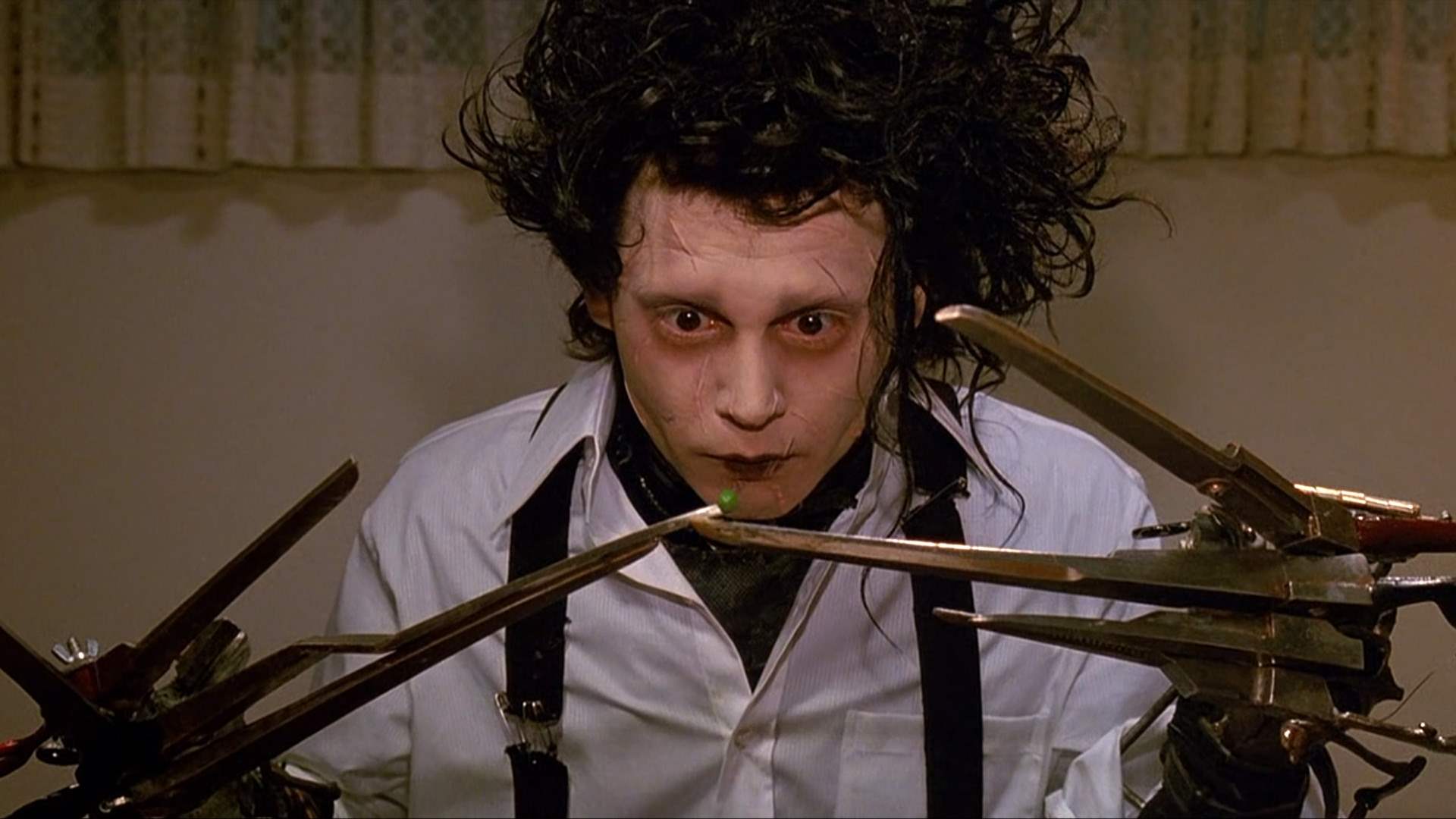 In support of the film's 25th anniversary, Fox Home Entertainment is releasing two commemorative editions of the film. The one I received from the studio is the standard version. There is also a special edition that comes with recreations of several different props used in the film.
The standard edition includes the feature film on Blu-ray as well as a digital copy. It also comes with a brief featurette from the film's initial release, a theatrical trailer, and an insightful audio commentary. The featurette offers perspective on what the film means to members of the cast and more. But to be entirely honest, I was really disappointed that the 25th anniversary Blu-ray disc didn't include more in the way of special features. The featurette is only four minutes long and that's perhaps the best of the bonus content. I really kind of expected to see all of the stops pulled out here but this is essentially a bare bones release. From my understanding, the special edition release includes the same set of bonus features, it just comes with more elaborate cover art and the aforementioned props.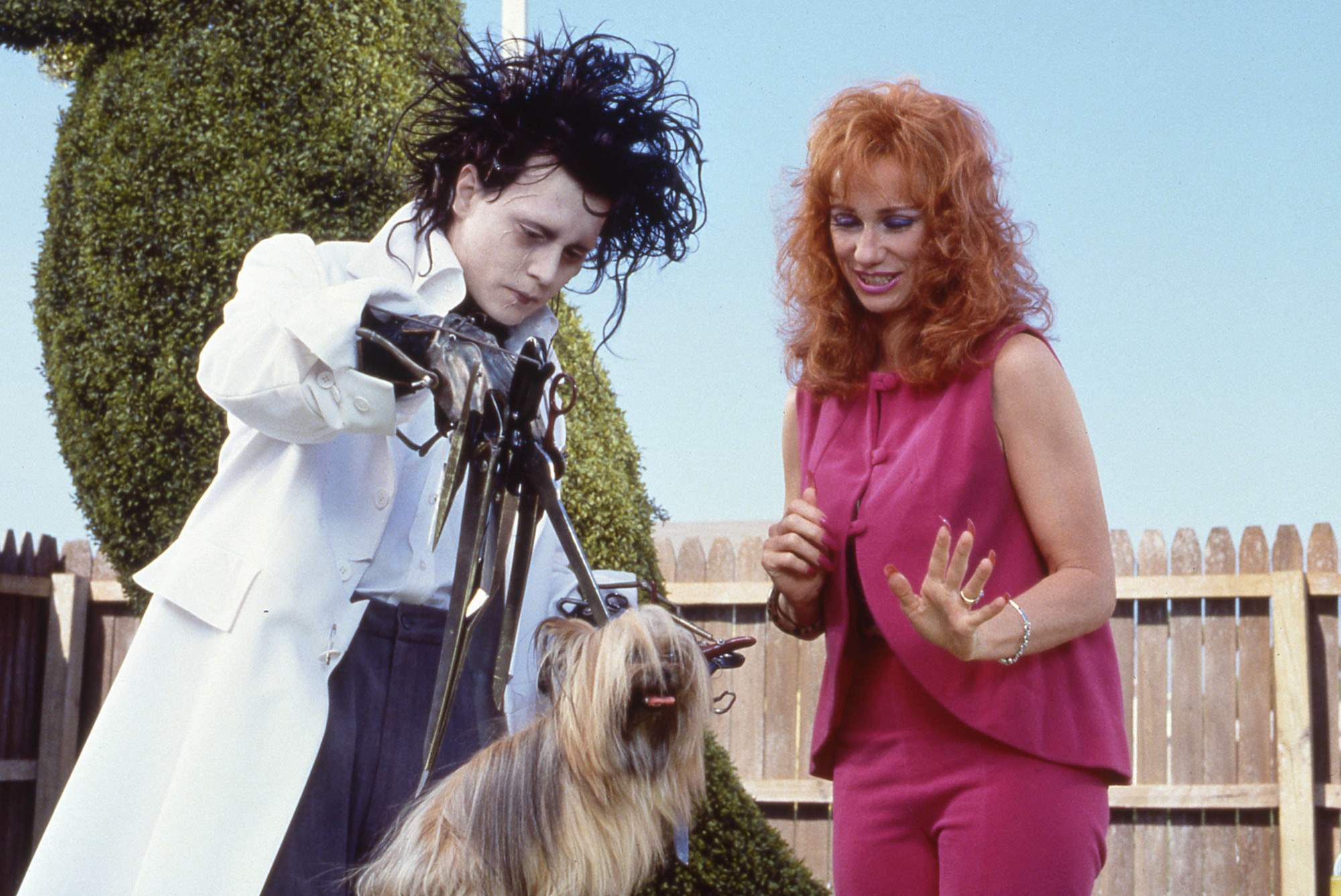 While it's great to see the film get an updated, standalone, Region 1 Blu-ray release, I was really hopeful that we would see something a little more robust with extras. In spite of that, I would still recommend that fans of the film pick this up to add to their collection. The transfer is crisp and makes all the colors pop and you have the choice between a commentary track with Tim Burton or composer Danny Elfman. Both sets are available via the Best Buy website. It doesn't appear that they are being offered by Amazon at this juncture.
WICKED RATING: 10/10 (Feature Film)
Director(s): Tim Burton
Writer(s): Tim Burton and Caroline Thompson
Stars: Johnny Depp, Winona Ryder
Year: 1990 on DVD and Blu-Ray Now
Studio/ Production Co: 20th Century Fox
Budget:  $20 Million (estimated)
Language: English
Length: 105 Minutes
Sub-Genre: Fantasy