Well Go USA's Phantasm complete collection Blu-ray set arrives on April 11th. We got to check it out early, and from the packaging down to the brand-new special features, it's a phan's dream come true. We had already seen individual Blu-rays for Phantasm I and II as well as Ravager, so some people were skeptical of the set. But with the recent restorations, as well as Ravager being the last entry in the series, the timing felt right. There is no better time for a release like this, and while I'm sure there are other things out there that could have been included, this feels complete. Not only do we have the entire story—all five films together at last—but through special features both new and old, we have a comprehensive history.
Let's start by walking through the overall look of the set. The box itself is stunning. The new artwork depicts the Tall Man in a very regal, intimidating pose harkening back to Phantasm III. The packaging of the discs is very efficient. I actually like the simplicity of the roman numerals denoting each entry. But I also love the option of being able to switch to the original poster art for all five features. Packaged with Ravager, you'll find a sixth bonus disc which contains some of the more iconic features that I don't think the set would be complete without—particularly the Phantasmagoria documentary.
Also included in the physical packaging of the set are a double-sided poster (one side depicting the box set's key art, the other side being the poster for Phantasm: Remastered) and a 120-page booklet. I had a lot of fun reading through the booklet, which feels more like a full book as it is packed with interviews with almost all of the major Phantasm actors.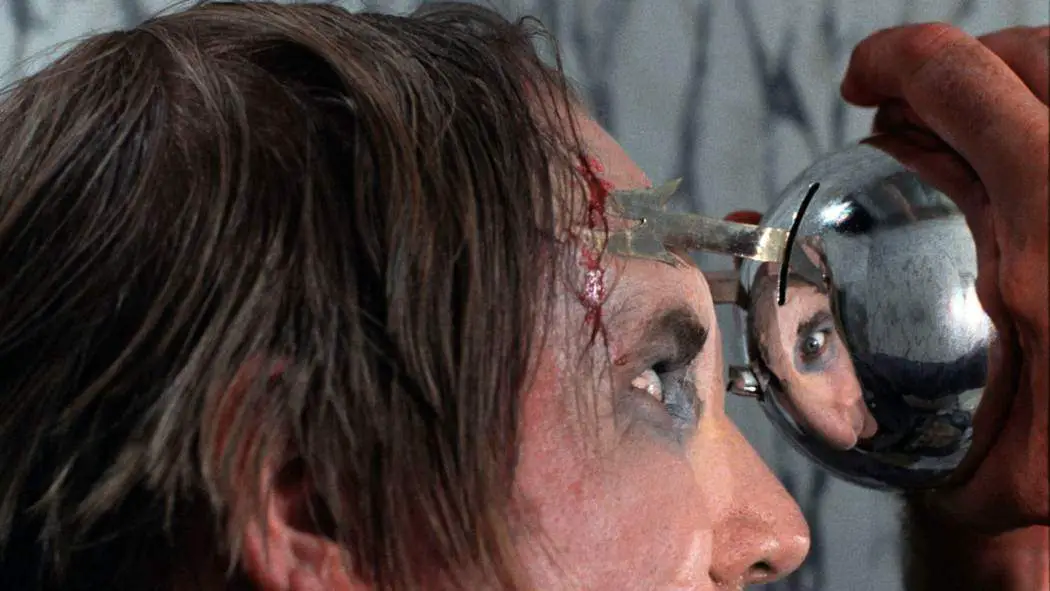 We've seen amazing Blu-ray restorations for
Phantasm
and
Phantasm II
—both of which are included here—so I was very curious about
Phantasm III
and
IV,
as we've never seen them get that same kind of treatment. I think the biggest draw for me, especially with
III
possibly being my favorite of the bunch, in going through this set was seeing just
how good
both of these entries look. I never expected these sequels to be treated with this kind of care and it was so delightful to see that happen.
In addition to amazing new transfers, both Phantasm III and IV are treated to great new making-of documentaries. I know that all fans have their preferences and go about things in different ways, and I almost always gravitate toward making-of docs first and then move on from there. This time was no different. I loved that these featurettes were included, from the same people who brought us the great making-of doc for Phantasm II.
There's a new commentary for the original Phantasm as well, which is definitely informative and helps to paint a picture of the truly limited resources they had on that first film, hopefully allowing fans to find a newfound respect for the final product. It's amazing that they were able to pull off such a unique, iconic film with what they had to work with. More impressively, they ran with their own limitations in imaginative ways. There's also a great new commentary for Phantasm III.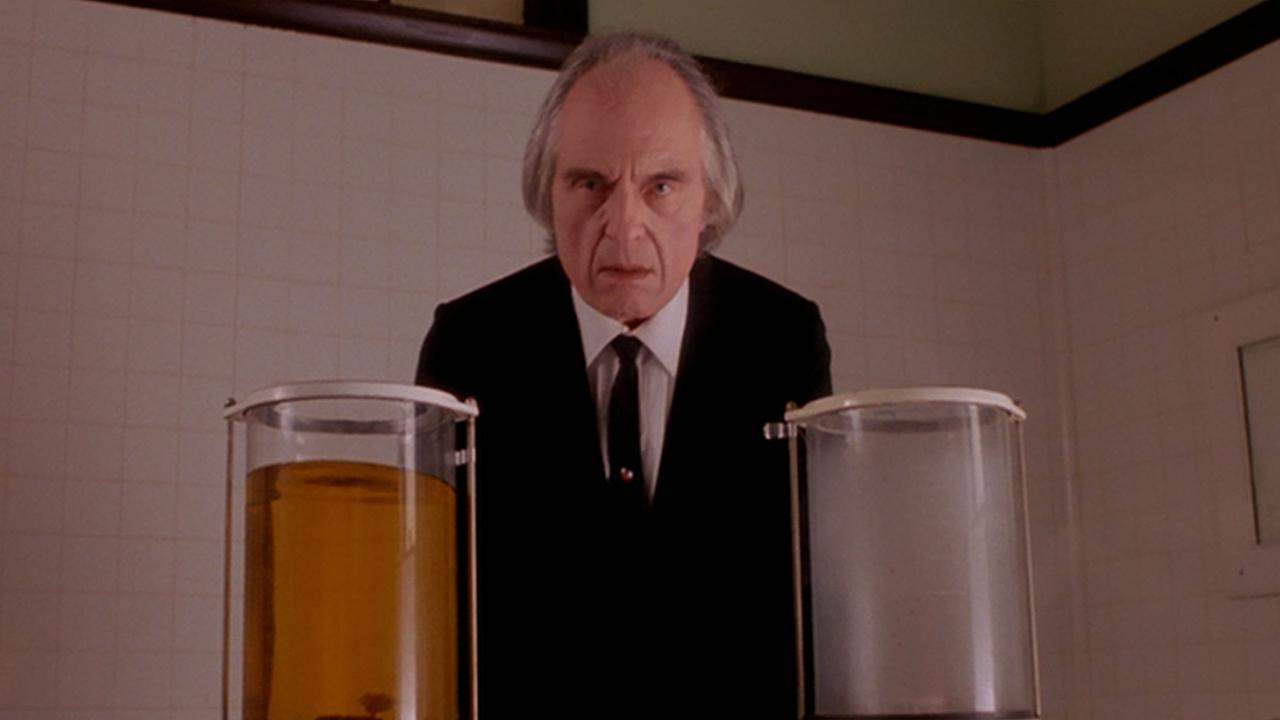 Some of the great, older special features include vintage interviews with Don Coscarelli and Angus Scrimm from when they were first promoting the movie back in 1979. I thought this was so cool to watch, just to see how they talked about it then, when it was a little movie they were just hoping people would see, before it became the phenomenon it became.
My favorite bonus feature is a documentary called Phans, which highlights the impact of not only the franchise on its fans, but vise versa. There's talk of conventions and meeting the fans, but even cooler than that, we get stories of fans who were so passionate about Phantasm that they wound up becoming a part of the franchise themselves, as assistants, artists and more. On top of that, there are even stories of people so fascinated at the peek behind the curtain that Phantasm offers in terms of what the inside of a mortuary actually looks like, that they wound up pursuing careers in the death care industry. I found all of that to be absolutely fascinating.
I can't say for sure whether the Well Go set or the Arrow set is better without comparing them side-by-side. But I know that as a fan of the franchise, this feels complete to me. These films have never looked better. It's amazing how great they look. This is a hefty, impressive set with a whole lot of care put into it. I find it hard to believe it would not please most fans. I'm still stunned to see a franchise like this get this kind of treatment.
These are the joys of being a horror fan. I've always said that Phantasm as a franchise is one long story. The sequels are chapters in a book. Finally, the whole book has been collected in a pristine hardcover, and there's no better time to start reading.
WICKED RATING: 8/10