FC's horror comedy, Stan Against Evil features John C. McGinley as a small town ex-sheriff and local curmudgeon. Those who enjoyed McGinley's performance on Scrubs work will like Stan Miller's sour manner. If you didn't catch the first seasons and have been meaning to, make sure to do so before the upcoming premiere of season three. The first two seasons are a good time and the short episodes make for a quick watch. The content is light and easy to follow. The episodes are short, as are the first two seasons so you could easily get caught up before season three makes its debut.
The basic premise of the series is that a lawman sentenced over 170 witches to death in the town of Willard's Mill. This prompted a curse on subsequent sheriffs of the town. Seasons one and two did a great job of setting up the story and establishing the characters. This made life easier for the writing team in season three. Their focus could finally be on jokes and storytelling.
In terms of plot, the third season picks up right where season two ended. Stan and the new sheriff, Evie Barret played by Janet Varney, had just returned to Willard's Mill. The story resumes immediately. The snappy structure makes the show perfect for binge watchers. It also keeps the jokes sharp. With 21 minute episodes and an eight-episode season, there isn't time to waste on exposition and set up.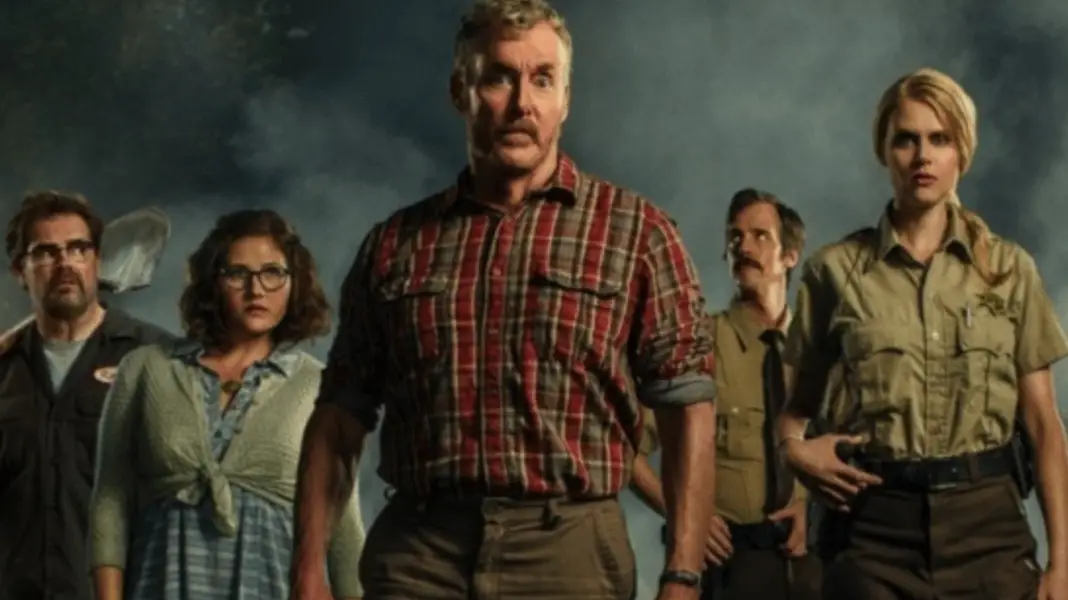 Since the first two seasons of Stan Against Evil did such a great job constructing the universe, this season was a lot of fun. The focus could be on the monster of the week storylines with hints at the overarching plot. 
Season three is less restricted. There are more references and callbacks to films (and more) that horror fans will appreciate. Although each of the episodes don't all hold large, significant nuggets, they are a great deal of fun. The show works well because the sharp writing is perfect for the strong cast. There's a great deal of chemistry between the key players, despite the many awkward personas on screen.
Part of what makes Stan Against Evil work so well is its self-awareness. Many shows take their absurd plot points too seriously. They get lost trying to drag audiences along for the ride. This show knows it's here to deliver solid laughs. Horror fans will thoroughly enjoy season three, as long as they remember why they're tuning in – for laughs more so than thrills. New episodes are (appropriately) set to make their debut Wednesday, October 31st on IFC. Make sure to check our our review of season one right here.
WICKED RATING: 9/10