The beauty of Rod Serling's The Twilight Zone was that the series was not confined to one, main storyline. Its consistent innovation and desire to push the boundaries of what was considered normal television helped to make it a timeless sci-fi classic.
Although the original program only ran for five years, its lasting impact on popular culture has turned into a fully-fledged cult following, with the show remaining popular today. Episodes covering alien encounters, totalitarian governments, and possessed objects, to name just a few, showcased its ability to frighten across generations. And, these are subjects that we still see replicated in sci-fi and horror today.
There have been two attempted reboots of the show, but they didn't last long or come close to capturing the magic that Sterling brought to American television with The Twilight Zone. And, quite honestly, no other series has even come close to doing so, until Black Mirror.
From the mind of Charlie Brooker, one of the United Kingdom's most famous satirists and broadcasters, comes Black Mirror a British anthology series that takes place in a not-so-distant future. It's a touch dystopian, but filled with technology we can currently only dream of.
Brooker himself is a polarizing figure; his work has been awarded just as often as it's been pulled from the shelves–particularly when he criticizes society and the government. His satirical takes on modern life are often described as savage and highly controversial.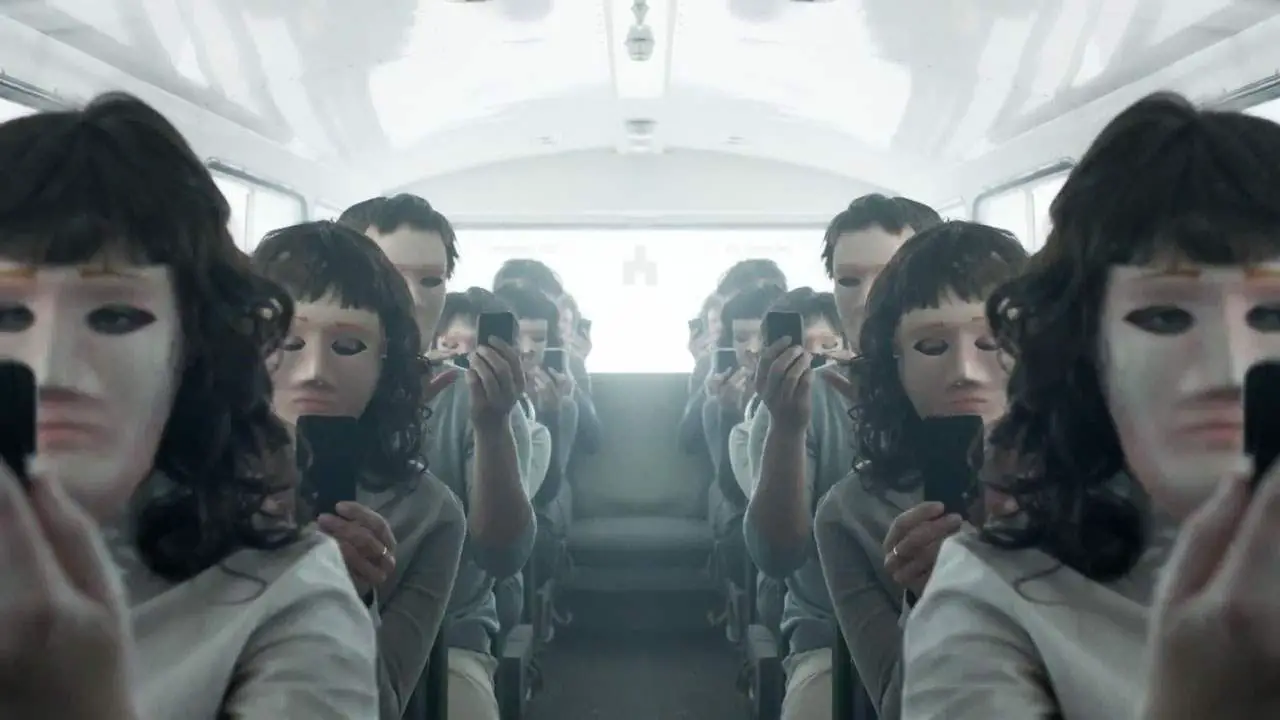 Black Mirror
replicates Brooker's attitude in a lot of ways. Not only does the show boast fantastic writing and casting choices, but it is also wildly unpredictable and deeply disturbing, much in the same way the original
Twilight Zone 
series was.
Black Mirror depicts a future for mankind that is not unlike our current landscape, with people having an increasingly difficult time hanging on to a concrete reality in the real world.
One of the episodes features a technology that allows the owner of a particular device to constantly replay all of the memories that exist in their mind. They can relive the birth of their first child, or even risqué sexual encounters. But, naturally, this power comes with dangerous side effects.
Black Mirror is not disturbing in a gory or horrifically violent ways. Instead, it plays on the viewer's imagination and creepy, eerie feelings are created by its unsettling atmosphere. The characters deal with easily relatable issues; the loss of a boyfriend, discovering infidelity in a marriage, or even being driven to madness by feelings of guilt over past misdeeds.
The brilliance of the show is that these characters aren't placed in Hunger Games-style apocalyptic scenarios that are so far fetched they can only be considered fantasy. In fact, despite the amazing technology on display, most of the events that occur are not unlike those depicted elsewhere on television right now–even drawing from recent news events.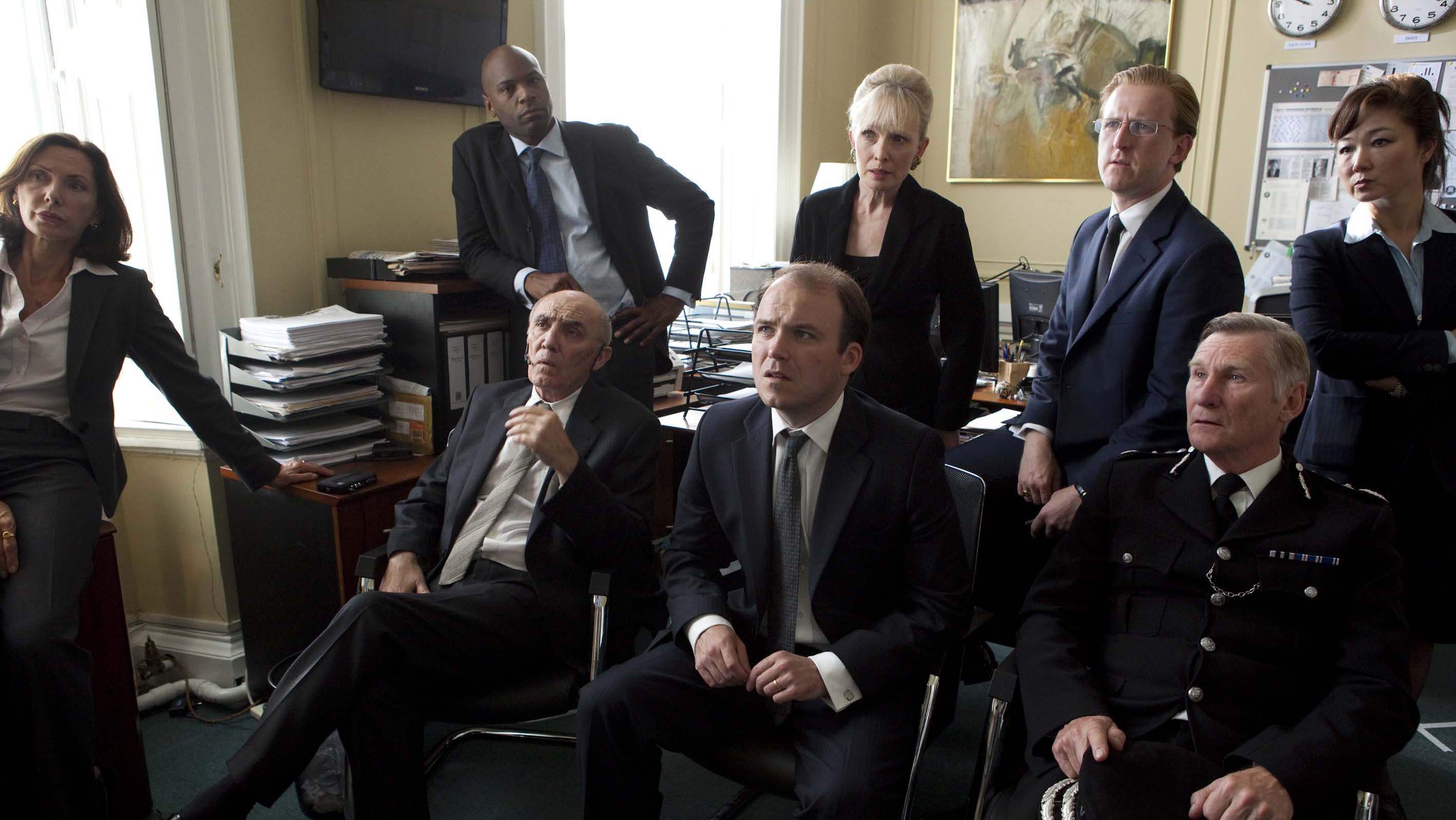 In the very first episode, the Prime Minister of England is faced with a dilemma, where a princess has been captured and her captors give him less than twelve hours to comply with their demands. Rather than ask for money, immunity, or any expensive objects, the kidnappers demand that the Prime Minister have sexual intercourse with a pig, on live television, in exchange for the princess's safe return. This information is revealed in the first five minutes of the show–and, suffice to say, what happens afterwards is complete and utter madness.
Although the aforementioned situation is an extreme example, at its core, it is a simple conflict that is set up in a way that doesn't necessitate extensive background information or character development to hit home with viewers.
The show is based around the idea of ordinary people (each episode features a different cast of characters) being placed in unfortunate, extraordinary situations and it depicts their emotions and reactions, as well as the chaos that ensues in the aftermath of their decisions. One of the series' strongest qualities is that the disturbing moments aren't extravagant to the point of being ridiculous, but instead excite and alarm the audience in creative ways.
One of the scariest parts of the series is how it explores the darker side of human nature, and in particular how this relates to technology. The show features situations where technology makes the characters avoid dealing with real life. Rather than helping humanity, technology seems to hinder it and returns the show's characters to a society founded on barbaric systems and values.
Furthermore, the characters never seem truly happy or satisfied with their situation. The show takes place in a world where entertainment doesn't parallel reality, but instead entertainment is reality.
Although the cast is different every week, the series has featured a wealth of great character actors, including talented up-and-comers such as Rory Kinnear (who plays Tanner in Spectre), Toby Kebbell (Dr. Doom, in last year's Fantastic Four reboot), Domhnall Gleeson (Ex Machina), and even Don Draper himself, Jon Hamm.
Upon the first episode's release in December of 2011, Black Mirror was met with mostly positive reviews, and instantly became a success with fans not just in the UK, but also across the world in countries like Australia, Spain and Israel. Perhaps most interestingly, considering the political situation and difference in culture, the show is also hugely popular in China. It even won an International Emmy Award for Best TV Movie/Mini-series in 2012,
Black Mirror is an exceptional TV show that will be of huge interest to horror fans. There are seven episodes currently available on Netflix, ranging from 45 to 73 minutes long.
Netflix has picked up the series and commissioned 12 new episodes that will hopefully be out later this year. I cannot recommend this show enough. It is fantastic, and will thrill and disturb in the best way possible. It's the closest I've seen any series come to recapturing the magic of the original Twilight Zone.