Train to Busan was one of the most buzzed about zombie movies of 2016. Though it hasn't been getting the same buzz or acclaim, it's sequel Train to Busan Presents: Peninsula is a worthy successor.
The new film picks up four years after the first two films (the other being the darker, animated film Seoul Station). Jung-seok (Gang Dong-won) and his brother-in-law Cheol-min (Kim Do-yoon) accept a mercenary mission to travel back into zombie-infested Korea to try to recover a truck full of money. Where the titular train of the first film forced the action into tight spaces, the third lets the characters run, shoot, and drive around an entire zombie-infested city.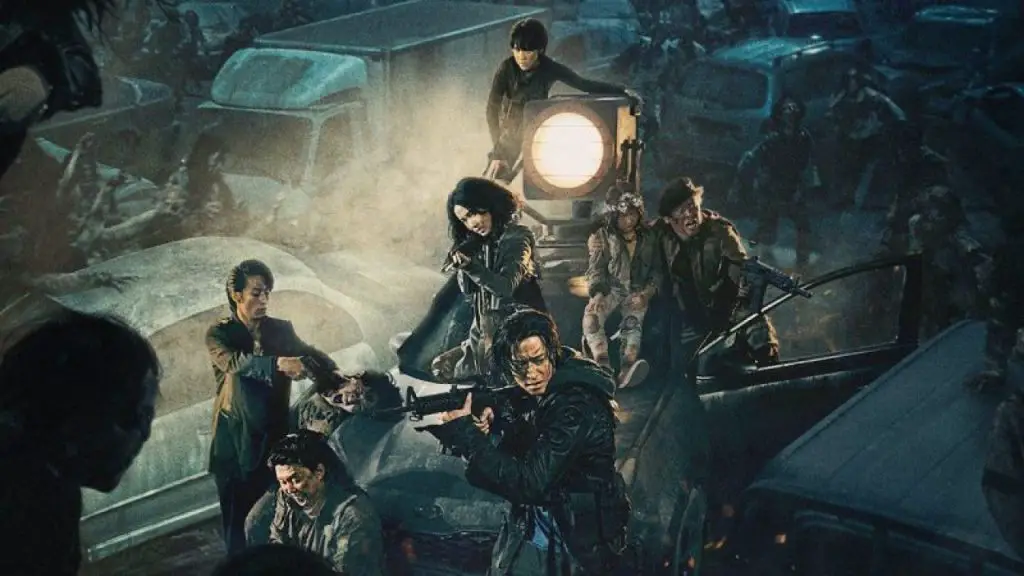 Between the zombies and the newly formed dystopian army that's also after the truck, it turns out to be a little harder than Jung-seok, Cheol-min, and two other mercenaries were expecting. Train to Busan Presents: Peninsula is more action than horror, with allusions to John Wick, Terminator, Aliens, and Mad Max: Fury Road taking the place of scares. It's a lot of fun.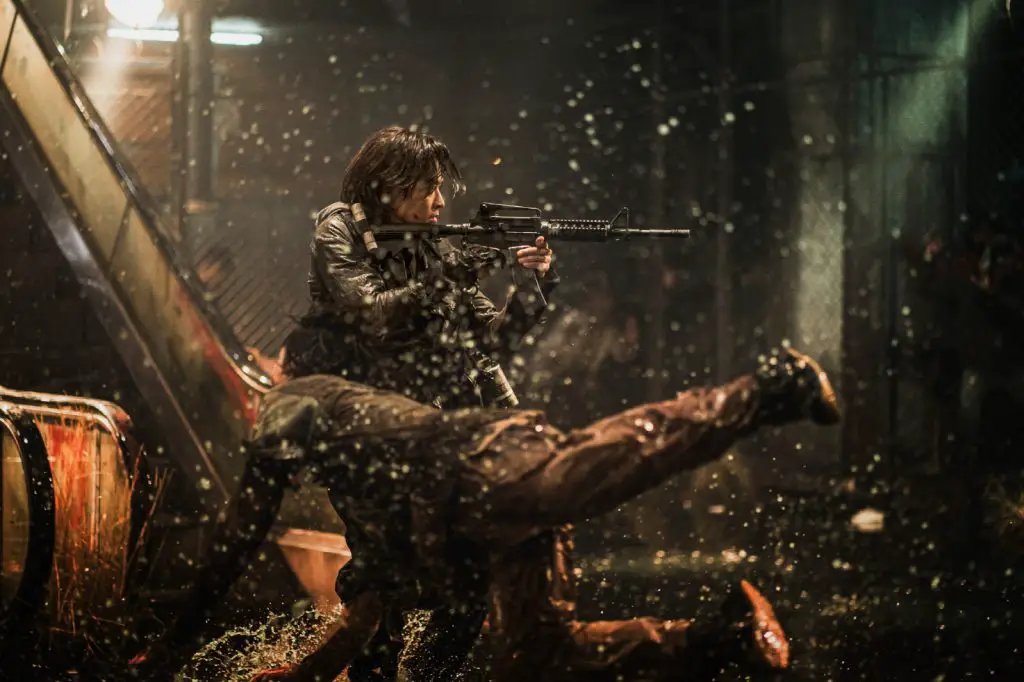 The special features have a "Making of and Interviews" sections broken into four parts: "The Sequel," "The Action," "The Director," and "The Characters." The four featurettes seem to be an edited version of one longer conversation. Each has the director Yeon Sang-ho and three performers—Gang Dong-won, Lee Re, and Lee Ye-won—sitting in front of a poster for the film. The longest is a tick over three minutes long. 
The Blu-Ray/DVD also has a teaser and trailers for Train to Busan Presents: Peninsula. With the sparse special features, you may want to wait for a more loaded disk. That being said, the movie is an absolute blast. 
Wicked Movie Rating – 9/10 
Bonus Features Rating – 4/10
The Blu-ray/DVD of Train to Busan Presents: Peninsula will be released Tuesday, November 24, 2020.