Netflix Horror Spotlight brings you Wicked Horror's top picks for what to watch on Netflix, whether it's the latest indie darling, a classic masterpiece or a silly slasher that deserves a bit more attention. In this edition, Joey Keogh suggests it's finally safe to go back in the water with Spielberg's masterful, and never matched, Jaws. 
The most famous sharksploitation movie that, as many critics have argued over the years, isn't actually about a shark, Jaws has yet to be equalled or bettered (though I'd argue Deep Blue Sea and this year's The Shallows come pretty bloody close). The biggest and best example of an actual summer blockbuster, Spielberg's masterpiece is a movie that just gets better with age.
Now a whopping 41 years old, the flick feels just as fresh as it did when it first scared audiences out of the water back in 1975. Think of that thrilling opening sequence, which manages to set the scene without showing us anything (and couldn't possibly work with a modern audience so attuned to gory money shots), instantly establishing the setting without a line of exposition.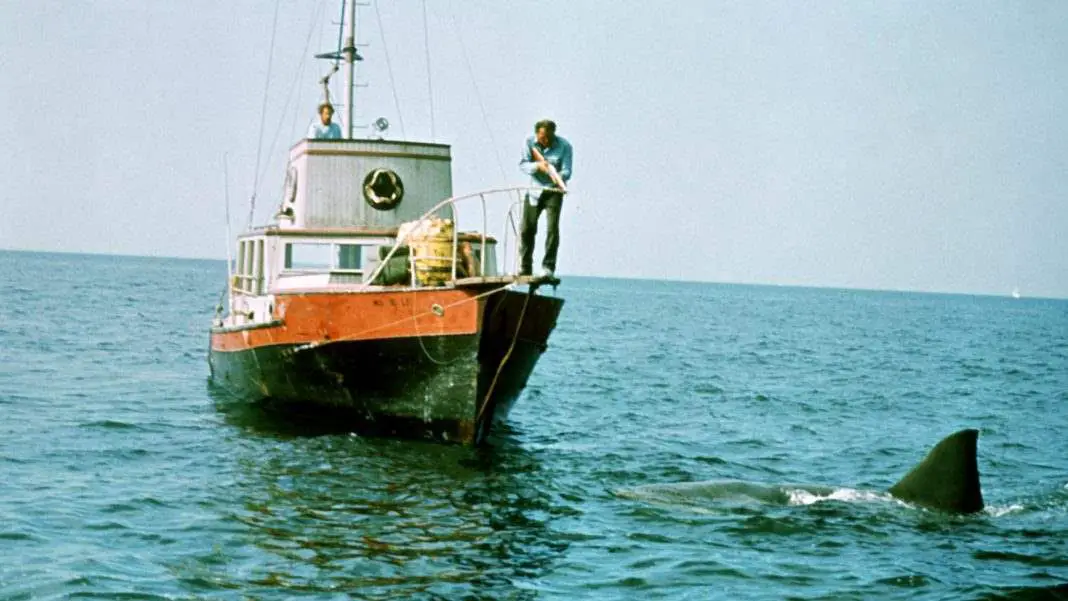 This fear of the unknown, the question of what exactly is out there, was unknowingly complemented by the by now infamously troublesome animatronic shark, lovingly nicknamed Bruce, that plagued Spielberg's water-logged set. The esteemed filmmaker may have intended to give us all the blood and guts we could handle, but the malfunctioning machine stopped him.
It's a good job too, because the so-called Jaws aesthetic is the mark of brave, modern horror movies like The Blair Witch Project which, usually thanks to budgetary concerns, choose to show nothing and are all the scarier for it. Unlike that film though, Spielberg had the incomparably creepy score by John Williams to further accentuate the threat in the water.
What might seem quaint nowadays, in the same way know-it-all movie buffs claim to have never been fooled by Blair Witch, has actually grown in scare power over the years. Maybe it's our connection to, and investment in, the central trio. Maybe it's the fact what's seldom seen is more terrifying. Maybe it's that score. But Jaws just gets scarier with age.
Funnily enough, what most modern sharksploitation movies get wrong is exactly what Spielberg struggled with back in the day: making the shark look real. Nowadays, computer effects should enable filmmakers to create the best-looking beasts imaginable, but thanks to the likes of Sharknado, it seems the cheaper and most rubbish-looking, the better.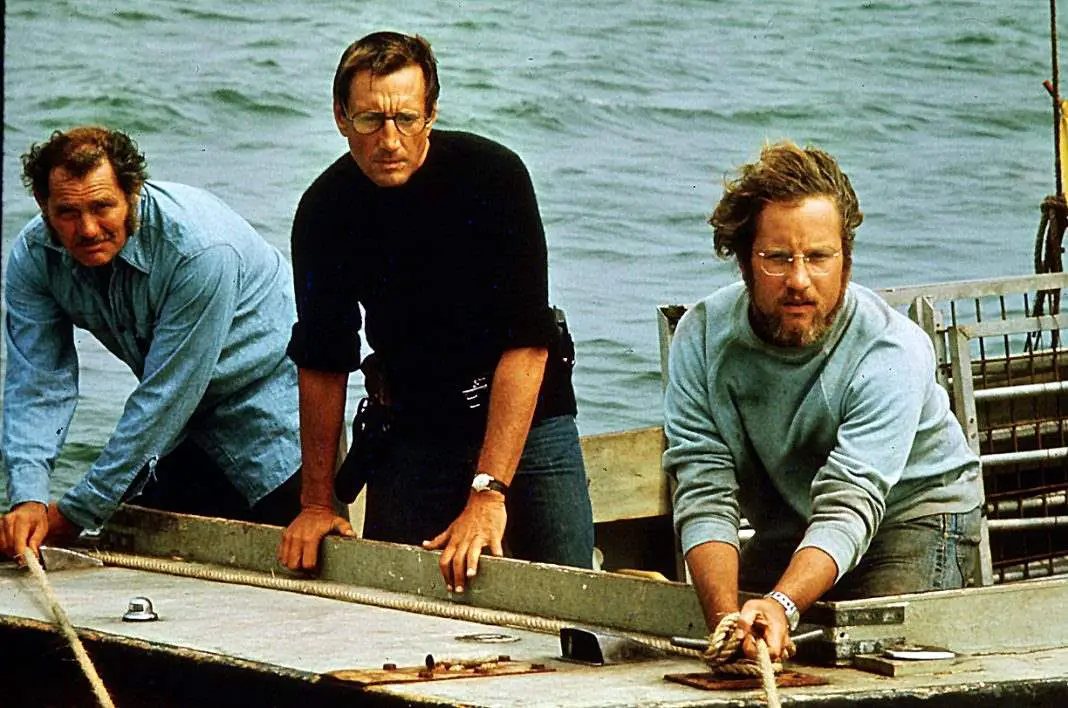 When Bruce does rear his ugly head – particularly in the bloodiest scene of the movie, which scarred most of us for life – it doesn't matter that he looks a bit rubbery. The threat has been established to such an extent that he feels like an unstoppable force even as he's flopping around on the boat, chomping at the air.
Jaws is a one of kind horror movie, which is partly why filmmakers have struggled to replicate its success ever since. Clocking in at over two hours in length, it's longer than a film about a shark has any right to be, but not a second of screen time is wasted. Even forty odd years later, it feels urgent, timely and no less frightening. Always worth a re-watch, now and forever – from the sofa or floating in a lake.
And, if you're feeling particularly crazy, you can actually marathon all the Jaws movies right through to 1987's The Revenge because they're all on Netflix as of September 1, 2016. Happy harpooning.
Catch Spielberg's classic Jaws (and all the rest) on Netflix now