Welcome back to New on Netflix! The streaming giant's horror department has always been a mixed bag. However, I'd say they've really stepped up their game in the last couple of years with the release of amazing, essential watches. We've been treated to must see original programming like The Haunting of Hill House, Velvet Buzzsaw, Hush, and some of the classics we all know and love.
This week we have a short list sporting a Tom Ford directed thriller and a new chilling true crime documentary series.
Nocturnal Animals
Arriving December 16th is the neo-noir psychological thriller Nocturnal Animals. When art gallery owner Susan Morrow receives a manuscript written by her estranged ex-husband Edward which is both dedicated to her and named Nocturnal Animals after his nickname for her, she is forced to examine her past and confront some dark truths.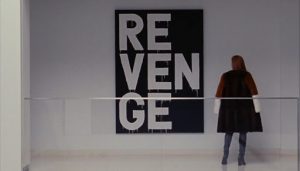 The Ripper
Also arriving on December 16th is the 4 part miniseries that covers the brutal murders of 13 women that took place in West Yorkshire and Manchester between 1975 and 1980, and how the police struggled to identify and capture the serial killer known as the Yorkshire Ripper.