This year has already seen a few promising horror movies hit our screens and will continue to deliver new terror with a few original ideas. And there are plenty of follow ups and fan favorite remakes on the horizon that may just be a ghostly breath of cold air. Time will tell which will be contemporary classics and which will fail to make their mark. But in the meantime, here are 13 upcoming horror releases we are anxiously anticipating. Which film are you most looking forward to? Let us know in the comments box below!
Poltergeist
The upcoming reboot of Tobe Hooper's 1982 Poltergeist will soon be among us. Hitting screens on May 22nd in both the US & UK. The remake will be directed by Gil Kenan (Monster House), written by David Lindsay-Abaire and produced by legendary filmmakers Sam Raim (Evil Dead, The Grudge) and Rob Tapert (The Evil Dead, Ash Vs Evil Dead).
When Wicked Horror managing editor Tyler Doupe´ spoke to producer Rob Tapert about the upcoming reboot, he suggested that the idea was to introduce a new generation to Poltergeist and improve upon some of the aspects of the picture that haven't aged well.
The new Poltergeist movie re-imagines the classic Tobe Hooper tale. The characters will have different names but the film will contemporize the account about a family whose suburban home is haunted by evil forces and holds the youngest daughter captive. The family must come together to rescue her before she disappears forever.
Starring Sam Rockwell (Iron Man 2), Rosemarie DeWitt (The Watch), Jared Harris (Natural Born Killers), and Jane Adams (Little Children). Poltergeist is scheduled to be released on May 22nd 2015.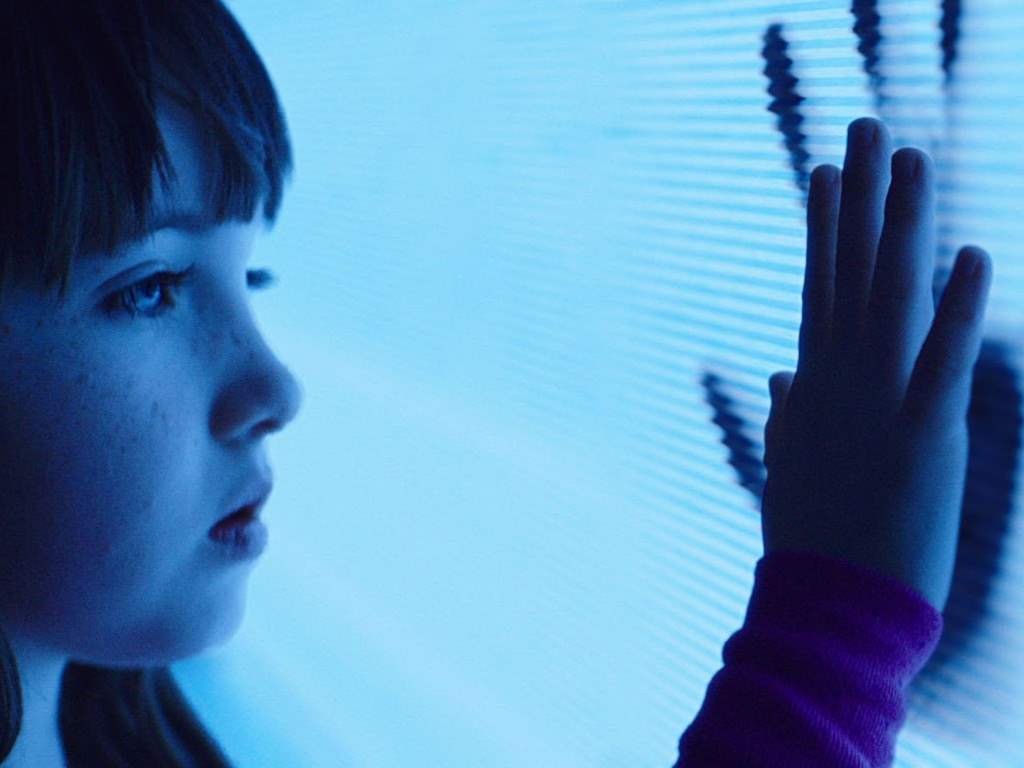 Human Centipede 3
As delectable as always, but one many can't stomach, The Human Centipede 3 (Final Sequence), will be squelching into cinemas May 22nd.
Featuring the leading actors from the first two films, Dieter Laser will play Bill Boss and Laurence R. Harvey will play Dwight Butler. Human Centipede 3 will also feature Bill Hutchens and Peter Blankenstein from the first two films as inmates.
At the helm, once again, is Tom Six who gained notoriety in 2010 with The Human Centipede (First Sequence), about a madman who sews unsuspecting tourists together, ass to mouth. The original film was soon followed The Human Centipede 2: Full Sequence. Now we have The Human Centipede 3: Final Sequence, and it looks as gruesome as ever!
Set in an American maximum security prison, with Dieter Laser ruling the roost with an iron fist as a vicious and sadistic prison warden, prepare to see five-hundred convicts stitched together.
The Human Centipede 3: Final Sequence will be released both theatrically and on video on demand on the 22 of May in the US, and June 19th in the UK.
Yet again we take a trip into The Further with the latest installment in the Insidious franchise, Insidious: Chapter 3.
The film stars Stefanie Scott as Quinn Brenner who senses her late mother is trying to contact and seeks the help of a gifted psychic named Elisa (Lin Shaye), who is at first reluctant to get involved. With the help of writer/director/actor Leigh Whannell (who plays Specs) and his parapsychologist buddy Tucker (Angus Sampson) The Further is again explored and an insatiable demon craving for human souls awaits.
This marks the directional debut of series writer, Leigh Whannell. Insidious: Chapter 3, hits cinemas June 5th in both the US and the UK.
Blumhouse Productions (Sinister, Oculus, Paranormal Activity) new found-footage horror, The Gallows, will be released July 10th, and it looks like one to watch.
While pretty suspenseful, the official teaser for The Gallows doesn't give away much, which I personally prefer, but the story-line is said to depict a group of students who attempt to resurrect a failed stage production that resulted in death twenty years prior. They, of course, soon discover they should have left things well enough alone.
While few details are given, The Gallows, looks very intriguing. It will be dropping into cinemas July 10th in the US and September 4th in the UK.
Bughuul is back! Mr Boogie continues to terrorize families in upcoming horror, Sinister 2, written by original writers Scott Derrickson and C. Robert Cargill, but this time directed by Ciaran Foy (Citadel).
In the disturbing aftermath of the shocking events of the first installment, a mother (Shannyn Sossamon of Rules of Engagement) and her 9-year-old twin sons (Robert and Dartanian Sloan) find themselves face to face with evil after moving into a house marked for death by Bughuul. Sinister 2 also stars original Deputy So & So (James Ransone).
Although I'm disappointed Sinister 2 has slightly over-shared the scares in the trailer, I can't wait for its release with the first installment being one of my all-time favorite horrors. Sinister 2 will be released in both the US and UK August 21st.
Last year director Mike Flanagan broke through with Oculus and this year he brings us his next dose of horror, Before I Wake, which will be released September 25th.
A young couple Thomas Jane (The Mist) and Kate Bosworth (Superman Returns) take in an orphaned boy who is absolutely terrified of falling asleep, because his dreams become reality for everyone else around him when they go to sleep. Dreams soon become nightmares and the young couple begins to regret the new addition to their family.
Before I wake has an interesting concept and Flanagan can usually spin a good story so I'll be giving it a shot on its planned release date of September 25th.
After being picked up by Universal Pictures and teaming up with Blumhouse Productions, M. Night Shyamalan's The Visit reaches cinemas September 11th.
Centering on siblings who are sent to stay at their Grandparents house in Pennsylvania while their mother is on vacation, things at first seem normal, but after they are warned not to come out of their room past 9.30 PM, they soon realize there's something evil about their elders.
Horror comedy isn't usually my thing but I'm hoping as a fan of twists, Shyamalan will deliver a great film that is more in line with his earlier work. I'll be giving this a go when it's released in both the UK and US September 11th.
From twisted genius Guillermo Del Toro, new horror Crimson Peak, hits cinemas October 16th. Set in the north of England during the 19th century, Crimson Peak, revolves around a beautiful young author Edith Cushing (Mia Wasikowska – Alice In Wonderland), who slowly develops uncertainties about her charming husband Thomas Sharpe (Tim Hiddleston – Thor: The Dark World).
With a new teaser trailer just released (click here to watch) Del Toro has promised that as well as being very violent, Crimson Peak will also be pretty kinky, so it looks like there will be a decent alternative to Fifty Shades of Grey coming out.
Featuring a top notch cast with Jessica Chastain and Charlie Hunnam included, I'll definitely be catching Crimson Peak when it hits screens on October 16th in both the US and UK.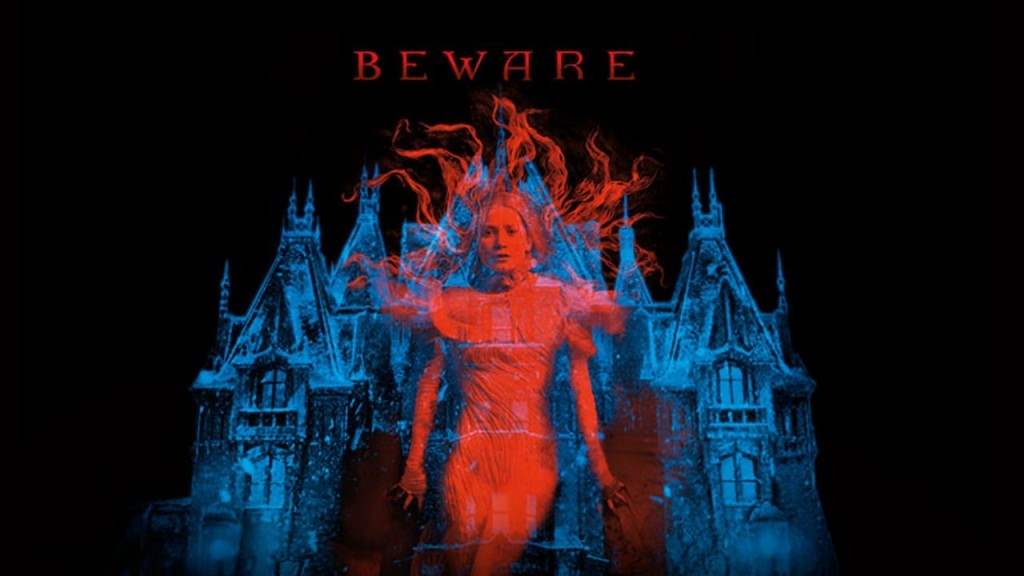 Paranormal Activity: The Ghost Dimension
It's been pushed back enough times already, and granted many believe the franchise has run its course, but Paranormal Activity: The Ghost Dimension will floating into cinemas October 23rd.
Yet again to star original cast member Katie Featherson, the plot is a familiar one, a family set in a surburban house that will of course be terrorized by an evil force. According to producer Oren Peli, it will answer all of the questions that the series' mythology has posed up to this point.
Also starring Billy Shepperd and Tyler Craig, first time director Gregory Plotkin will take on the sixth installment to the series and hopefully a fresh set of eyes will take this ailing franchise and put it back on the right track.
Paranormal Activity: Ghost Dimension, will be released in the US October 23rd and October 30th in the UK.
Another new installment that's had its push backs, Amityville: The Reawakening, was abruptly pulled by distributor Dimension Films from its original January 2015 release date late last year, and no new release date has yet been announced.
Belle (Bella Thorne – Blended), and her siblings, Juliet (Mckenna Grace – Goodbye World), and her comatose twin brother James (Cameron Monaghan – Vampire Academy) move into a new house with their single mother Joan to try save money to help pay for her brother's expensive healthcare. When strange phenomena begin to occur in the house, including reoccurring nightmares for Belle and her brother making a miraculous recovery, Belle soon realizes they have just moved into the infamous Amityville house.
Directed by Franck Khalfound (Maniac) and also starring Jennifer Jason Leigh (The Machinist), Thomas Mann (Project X), and Kurtwood Smith (That 70's Show), Amityville: The Reawakening sounds promising enough to warrant a watch when it finally sets a date.
I love an anthology and eleven directors for ten interconnected stories set in a quiet American surburb that is terrorized on Halloween night sounds good to me!
We previously made an announcement with details of the directors that have signed on have signed on to the project. But in case you missed it, you can look forward to contributions from Lucky McKee (The Woods) Darren Lynn Bousman (Saw II, III & IV), Axelle Carolyn (Soulmate), Adam Gierasch (Night of the Demons), Andrew Kasch (Never Sleep Again: The Elm Street Legacy), Neil Marshall (The Descent), Mike Mendez (Big Ass Spider!), Dave Parker (The Hills Run Red), Ryan Schifrin (Abominable), John Skipp (Stay at Home Dad), and Paul Solet (Grace). Kasch and Skipp will be collaborating to co-direct one of the vignettes.
Brought together within LA's tight-knit horror community, the filmmakers are dubbing themselves The October Society. There's no news of a UK release but it'll be released in the US October 30th.
Ten years on, Samara returns with a familiar video tape to strike terror in the hearts of everyone on November 13th. Rings, previously titled The Ring 3D, will be directed by F. Javier Gutiérrez and written by David Loucka. It will be the third exciting installment in the American series based on the Japanese horror film Ringu, following The Ring and The Ring Two. The film is produced by Laurie MacDonald and executive produced by Guillermo del Toro, who has new horror, Crimson Peak, out in October.
Rings stars David Dorfman (Aidan from the first two installments), Aimee Teegarden (Scream 4), Matilda Lutz, Alex Roe and Johnny Galecki (I Know What You Did Last Summer).
I will definitely be watching that infamous tape when it plays in cinemas November 13th in the US and Jan 1st 2016 in the UK.
There was a time when the festive season was filled with fear thanks to the likes of Gremlins, Silent Night, Deadly Night, Santa Claws and Black Christmas, but there have been select few offerings in recent years. To remedy that, Krampus will reach cinemas December 4th.
Krampus will tell the story of young Max, who turns his back on Christmas as his dysfunctional family comes together and comically clashes over the holidays. When they accidentally unleash the wrath of Krampus, a beast-like demon who is the opposite of Santa Claus, all hell breaks loose and the fractured family is forced to unite if they hope to survive.
Michael Dougherty, director of horror anthology Trick 'r' Treat, will be directing. The film stars Adam Scott (Step Brothers), Toni Collette (The Sixth Sense), Allison Tolman (Fargo) and David Koechner (Cheap Thrills).
Krampus will be released in both the US and UK December 4th. Here's to some horrorfying festivities!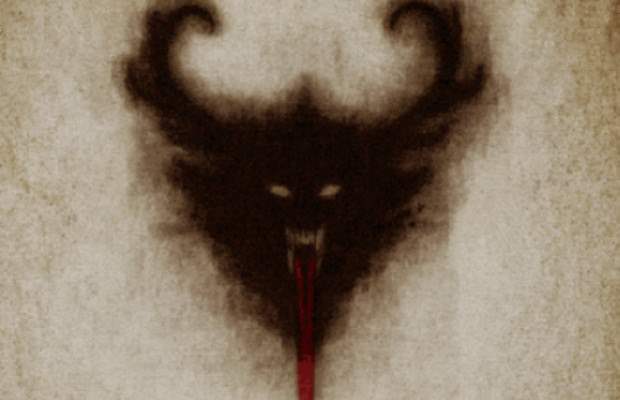 Which horror, whether listed above or not, are you looking forward to watching this year?