Mick Garris's Masters of Horror was unfortunately short-lived but will forever be remember by horror fans as one of the most innovative genre-themed television series to hit the airwaves. Some of the greatest directors in the horror genre participated in this show. We saw contributions from the likes of Dario Argento, Tobe Hooper, John Carpenter, Stuart Gordon, Don Coscarelli, and so many more.
I'm beyond thankful there were nearly no holds barred for the directors with their creativity. There was plenty of gore on display throughout the run of the show, as well as taboo elements that would have been removed if not for the fact that the program lived at Showtime.
In total there were 2 seasons and 26 episodes of the show. But I've attempted to narrow it down and pick five of the most memorable. It was extremely difficult to select just five. But keep reading for my top picks.
"The V Word" by Ernest R. Dickerson 
Best friends Justin and Kerry decide to break into a mortuary to see dead bodies But, unfortunately they get more than what they bargained for. I know many people disliked this episode but I loved it. From the opening credits, I was completely hooked. The first 30 minutes of this episode are absolutely amazing and it's all about atmosphere. Ernest R. Dickerson did a great job maintaining a climatic and creepy tone. My only complaint with this one is that towards the ending it becomes funnier than it is scary. Nonetheless, I'm a sucker for a mixture of laughs and gore!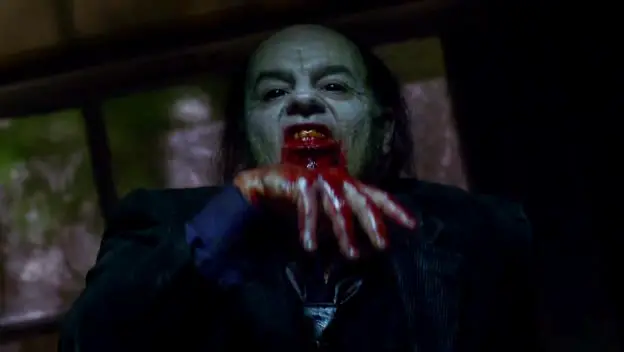 "Homecoming" by Joe Dante 
A political speech writer deals with the biggest publicity nightmare of his life when recently deceased soldiers return from the grave. Truth be told, I'm not a huge fan of politics in horror, let alone politics in general. However, this one shows something I've never seen before. There are dead soldiers returning from the war in order to voice their opinion by voting in the Presidential Election. Oh and occasionally they snack on some brains. I'm pretty sure we can all agree voting zombies is something we have never seen before.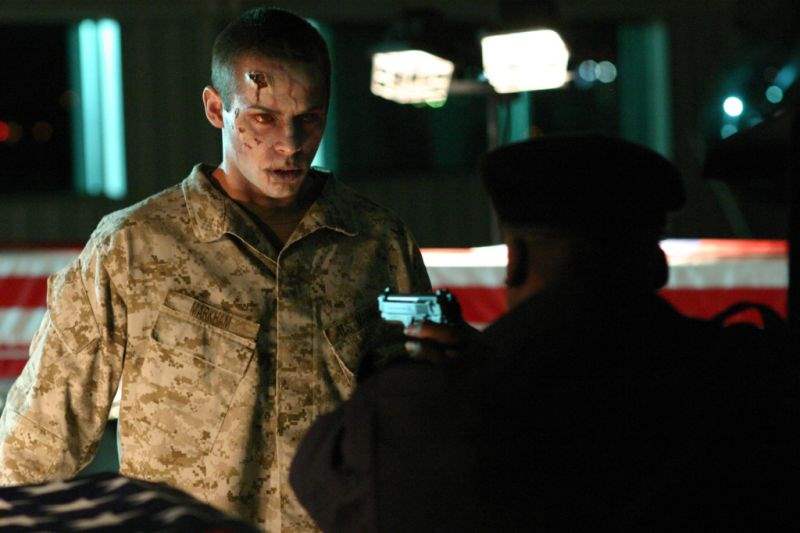 "Jenifer" by Dario Argento
A police officer who saves the life of a young woman with a hideous face and a rocking body learns the hard way that no good deed goes unpunished. "Jenifer" gave viewers something to remember with plenty of graphic scenes that will forever be imprinted in our collective brain–and perhaps soul. Who could forget this episode? There's plenty of violence and raw gore to love about it! I adore Dario Argento and I can always find value in anything he brings to the screen. "Jenifer" is one of my favorites because Argento had never touched on anything like this prior to making "Jennifer". I'd love to see him reimagine this one as a full length feature.
"We All Scream For Ice Cream" by Tom Holland
Many years ago, kids pulled an awful prank on the neighborhood ice cream man that resulted in his death. Now, those same kids are adults with families of their own and the ice cream man is back from the dead! One of the major elements that stood out in this episode is how the clown would lure his victims away from their homes with ice cream. Doesn't sound too bad, right? Well, once the victims devoured the ice cream they would turn into a puddle of guts and blood! It kind of looked like ice cream and because of that you'll think about this episode any time there's melting ice cream nearby. There's plenty of other things to love about his episode and to say the least, it is truly unforgettable.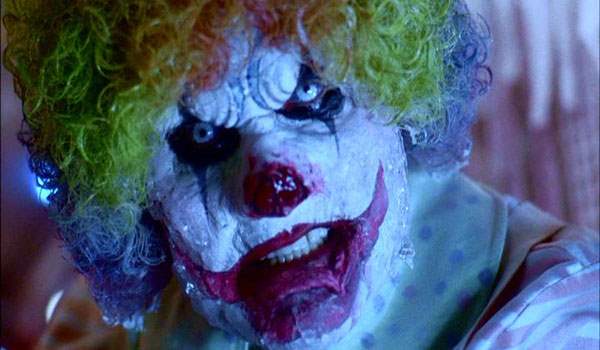 "Imprint" by Takashi Miike
An American returns to Japan to find the prostitute he fell in love with but he instead learns of the horror that befell her after he left. Takashi Miike is definitely the master of taboo. He never holds back, therefore this episode is one that is not easily forgotten. Whether he is subjecting his audience to graphic depictions of rape, aborted fetuses, or incest, he always manages to somehow show the beauty within these  moments of devastation. "Imprint" has an incredible storyline with plenty of horrific moments. This is the only episode of the series that never aired on Showtime. Network censors felt that it was too graphic, even for premium cable. However, the episode was released on DVD in September of 2006.