The classics are so called for a reason. The early days of horror cinema brought forth some amazing stories and visuals. But it was the performances that cemented their place in the public consciousness. These pictures had amazing actors, each doing a fantastic job day-in and day-out. And it makes sense, too. Film was—and still is—relatively new. It was tied very much to theatre and that was where most of the classic actors made their name. Major genre hits like Universal's Dracula and Frankenstein took influence from stage plays.
The old-school actors who made their name in the classic era—and who are still well know to this day—were traditional working actors. They didn't always love the part, but they went where the work was. They just wanted to be working. It led to very lengthy filmographies, but also very diverse roles from each of them.
With this list, we'll be seeing a bit of a balance. Many of these roles are iconic. But some monsters are forgotten over time. Some just lose their potency. They become so oversaturated that it's impossible to make them scary anymore. These characters do not suffer that fate. They still shine and they still give us the creeps.
Vincent Price in Theatre of Blood
Price played an incredibly diverse selection of roles in his numerous horror appearances. He was the hero as often as he was the villain. He could be sympathetic, scary, or in the case of House on Haunted Hill, bitingly sarcastic. Theatre of Blood was sort of a combination of all of them. Here, he plays an actor who takes Shakespearian revenge on his harshest critics. It was a favorite of Price's, who had always wanted to do Shakespeare but found himself too typecast.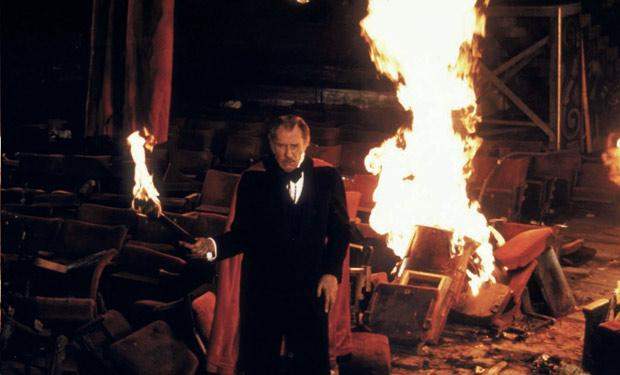 Peter Cushing in The Curse of Frankenstein
There have been many great actors to give chilling performances as the Frankenstein monster over the years, but not many of the man himself. Cushing's portrayal of the Baron Frankenstein was revolutionary in just how cold and unfeeling it was. It's frequently asked, which one was the real monster? But in this film, there's little debate.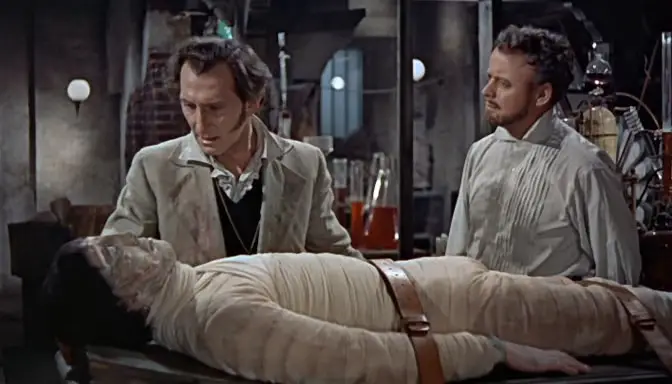 Lon Chaney, Jr. in The Wolf Man
Chaney wasn't terrifying here. The performance isn't frightening because he was necessarily scary in the role. This performance is chilling because of how horrified he is of himself. That's what makes this the iconic werewolf role. There's genuine pathos here. We feel real pain for this poor guy, who doesn't want to hurt anyone, but doesn't have a choice.
Boris Karloff in The Mummy
Karloff may be most remembered for his role in the Frankenstein films, but it's The Mummy that goes the most unsung. He helped birth the romantic, tragic villain that has become an archetype since. More passionate than Dracula and more just than the Phantom of the Opera, Imhotep lost his wife to horrible circumstances that have rooted themselves as obsession in modern 1932.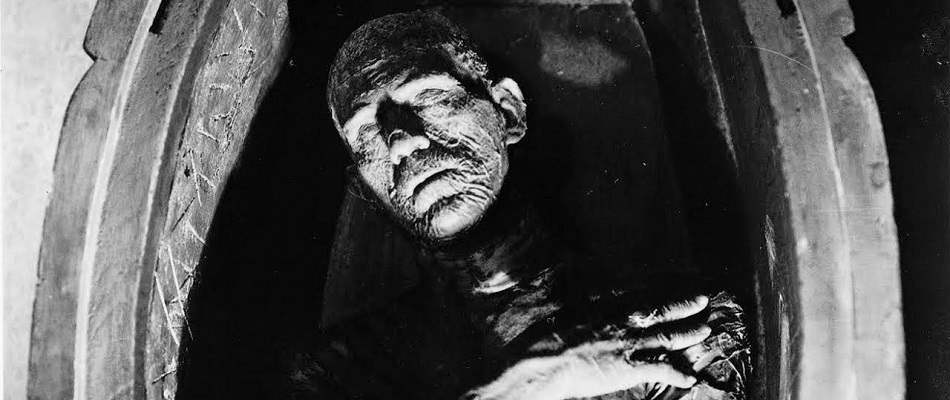 Elsa Lanchester in The Bride of Frankenstein
Not only does she portray Mary Shelley herself in the film's opening, but Lanchester's performance as the Bride is incredible. She's only on screen for a few short minutes and has absolutely no dialogue, but it's what she does with those moments that counts. Her performance is precise, animalistic and above all empathetic.
Bela Lugosi's performance in Dracula is iconic, but that doesn't change that Frye was the most chilling part of that movie. He starts of as almost appallingly normal. A stiff, reserved British solicitor—based much more on Jonathan Harker than the Renfield of the novel. It makes it all the more jarring when Frye undergoes his transformation into the manic, raving bug-fiend Renfield.
Perhaps the most frightening horror performance ever was also one of the first. It doesn't get scarier than Schreck in Nosferatu. It's all in the details too. The slow, rhythmic pacing of his movements. The way he would move his eyes, then his head, then his body. Everything, every decision the actor made was meticlulously thought out and went into the creation of the scariest vampire in the history of the horror film.