Many horror fans like to show love for their favorite horror movies. For some that may mean collecting figurines and memorabilia, with stacks of DVDs and posters lining the walls. I personally show my enthusiasms by wearing horror movie shirts and dressing up in horror character costumes any chance I get.
And then there is the horror fan who is also a tattoo enthusiast. This group of fans has found a far more permanent solution to showcase their love for the horror genre. Since a tattoo is with you forever, it's kind of like the ultimate expression of love!
Wicked Horror decided to find thirty badass horror movie tattoos, in no particular order, for you to enjoy. Got some cool ink yourself? Seen some wicked tattoos somewhere else? Share your thoughts and images or links in the comments box below!
AMERICAN PYSCHO (Patrick Bateman)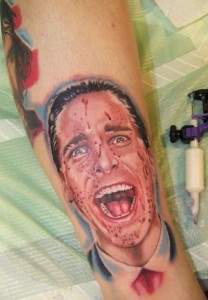 AMERICAN WEREWOLF IN LONDON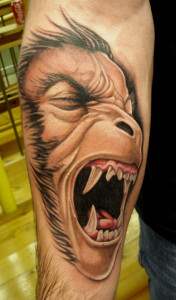 BEETLEJUICE (Betelgeuse)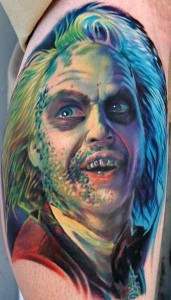 FRANKENSTEIN & BRIDE OF FRANKENSTEIN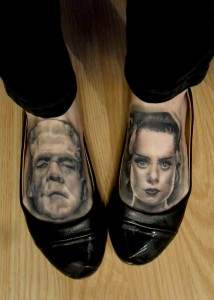 CANDYMAN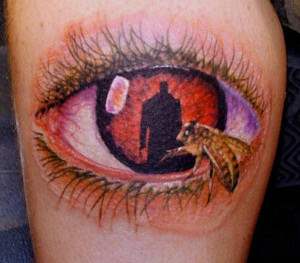 CHILD'S PLAY (Chucky)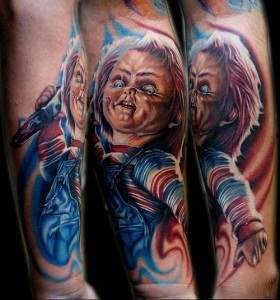 ELVIRA: MISTRESS OF THE DARK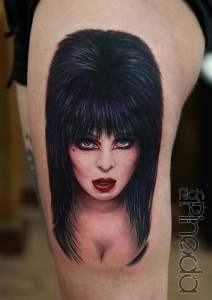 EVIL DEAD (1981)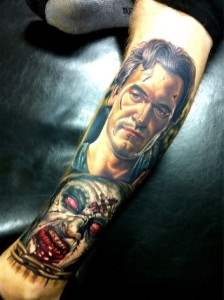 THE EXORCIST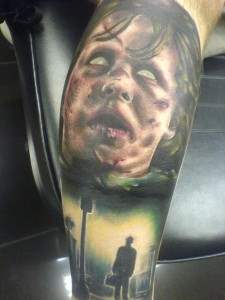 A NIGHTMARE ON ELM STREET (Freddy Krueger)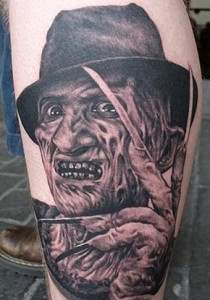 SILENCE OF THE LAMBS (Dr Hannibal Lecter)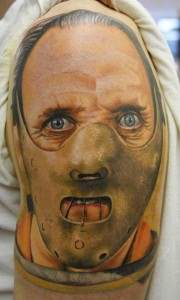 HELLRAISER (Pinhead)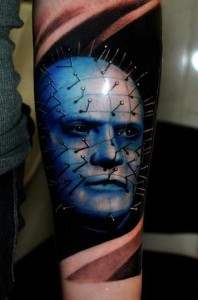 IT (Pennywise)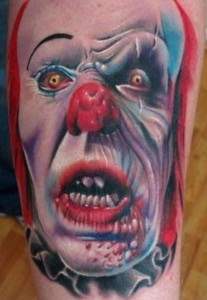 THIR13EN GHOSTS (The Jackal)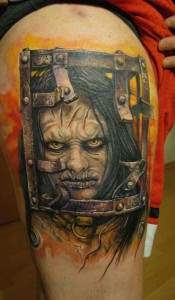 FRIDAY THE 13TH (Jason Voorhees)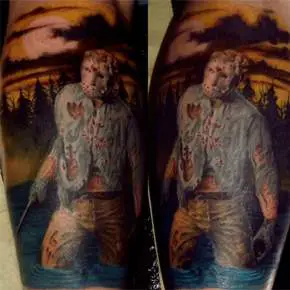 JAWS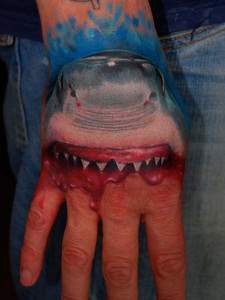 JEEPERS CREEPERS (The Creeper)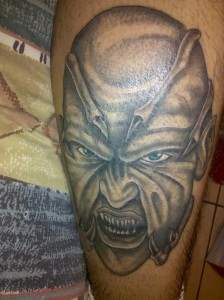 NIGHT OF THE LIVING DEAD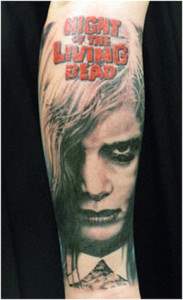 THE LOST BOYS (David)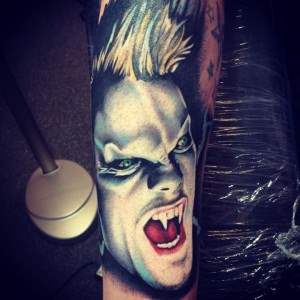 HALLOWEEN (Michael Myers)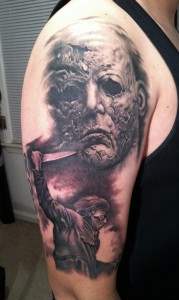 RE-ANIMATOR (Herbert West)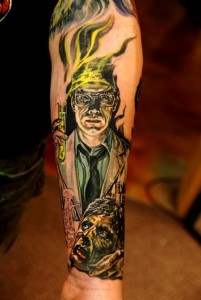 SAW (Billy the Puppet)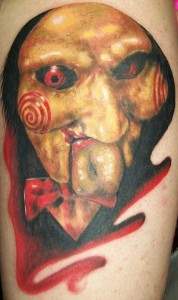 SCREAM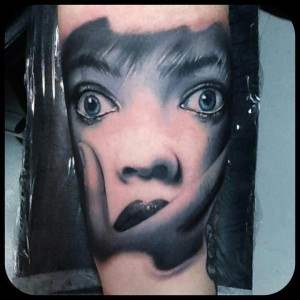 HOUSE OF 1000 CORPSES (Captain Spaulding)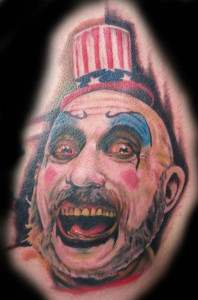 THE SHINING (Jack Torrance)
TALES OF THE CRYPT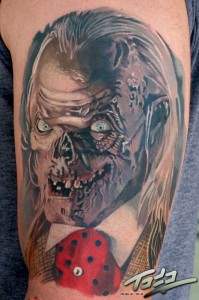 HORROR OF DRACULA (Count Dracula)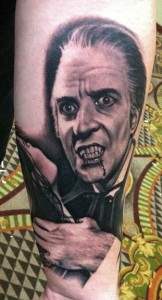 NOSFERATU (Graf Orlok)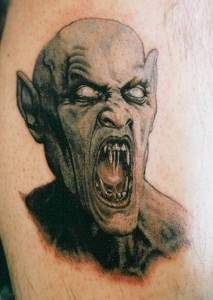 SWAMP THING
THE WALKING DEAD (TV)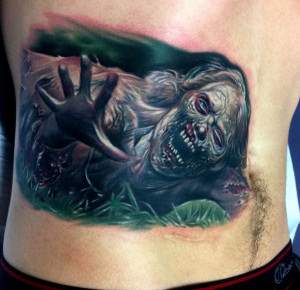 The skills and detail on these tattoos is amazing and we would love to know your favorite horror movie tattoo or see pics! Leave your comments, links and pictures in the comments box provided below.