Who doesn't love zombies nowadays? Visions of a zombie apocalypse and the walking dead are everywhere. Catch them on television, in games, theme parks, books, toy stores; you name it, they're probably there limping around. Now you have a chance to meet the walking dead up close and personal.
Think you have what it takes to survive a zombie apocalypse? Believe you and your pals are the finest zombie hunters around? LThere's only one way to find out!
In the event of a zombie apocalypse you should be prepared. These camps, events and experiences plan to scare you to death, all while you fight the dead. So get your game face on, weapons at the ready, and prepare to take on some zombies in the ultimate zombie apocalypse experiences!
ZED EVENTS
ZED Events brings a whole new experience to the zombie apocalypse survival, utilizing the latest, ZED-exclusive, high-tech weaponry that allows the wielder to deliver deadly headshots to the walking dead.
You and your friend can try to survive Reading's most dangerous, zombie infested shopping Mall in a two-and-a-half hour 'movie-like' experience for £119 per person.
Dubbed "an adrenaline-fueled, blood-soaked survival horror event like no other in the UK. Right from arrival, you are part of an unfolding story that will play out in real time. Every decision you make will affect the world around you. You just simply book, turn up, and take part. Everything is provided for you. You just need to survive."
To enjoy realistic story lines with yourself as the main character, amazing locations, movie-quality special effects, and adrenaline-pumping fear book why not see what Zed Events has to offer. You will also receive basic weapons training for pistols and shotguns prior to your experience.
Click here for booking info and give their event trailer a peek below!
THE LAST SURVIVORS
The Last Survivors claims it is "the UK's most unique and realistic Zombie Survival Experience."
Upon entry, it is advised to stay in your vehicles or be prepared for anything! With over two hours of zombie combat in pitch black darkness, you will be running from the 'infected; and 'special infected'. The experience will see you not only taking down zombies but collecting video game type collectibles and searching for ever decreasing ammo set in a fully functioning Nuclear Bunker 100ft underground, Once you are underground there is only one way out.
You can also book for Stag & Hen parties, Corporate Events and private occasions throughout the year.
Based in Brentwood, Essex, you and your pals can give this a go for £90 per person. Click here for more info and booking and check out The Last Survivors event trailer below!
ZOMBIE APOCALYPSE LIVE
For a live action, video-game-like zombie shooting experience, give Zombie Apocalypse a try! You and your teammates will use "infrared military training replicas to clear infested areas where the undead have invaded.  The zombies will be wearing cutting-edge head shot targets that will flash to indicate a hit. Beware! Some zombies may need to be hit more than once to be taken down! Wearing your end of the world clothing and gear is encouraged as is listening closely to your orders; your survival may depend on it. You will be immersed in an apocalyptic world where survival is your only goal."
For an Elite Special Ops Mission which includes a military grade infrared laser weapon, extended mission and twice the ammo it's $49.99 per person but spaces are limited so be quick! Based in a number of US locations, for info and booking click here.
APOCALYPSE EVENTS
For a full zombie invasion apocalypse experience in London that will last for approximately 3.5 hours, you need to check out Apocalypse Events.
"The invasion has begun and soon London will be swarming with the UNDEAD. Step inside the battle zone; face your biggest fears and fight to save the world from imminent disaster."
You will be taught life-saving techniques in how to immobilise and destroy zombies while handling at least three different types of weaponry.
You must be physically fit, emotionally sound and ready to blow some zombie brains out!
Limited tickets are available and pre-booking is essential to avoid disappointment. Based in Bunker 51, North Greenwich, London, you can find out more info and book tickets by clicking here. Tickets priced at £115 per person.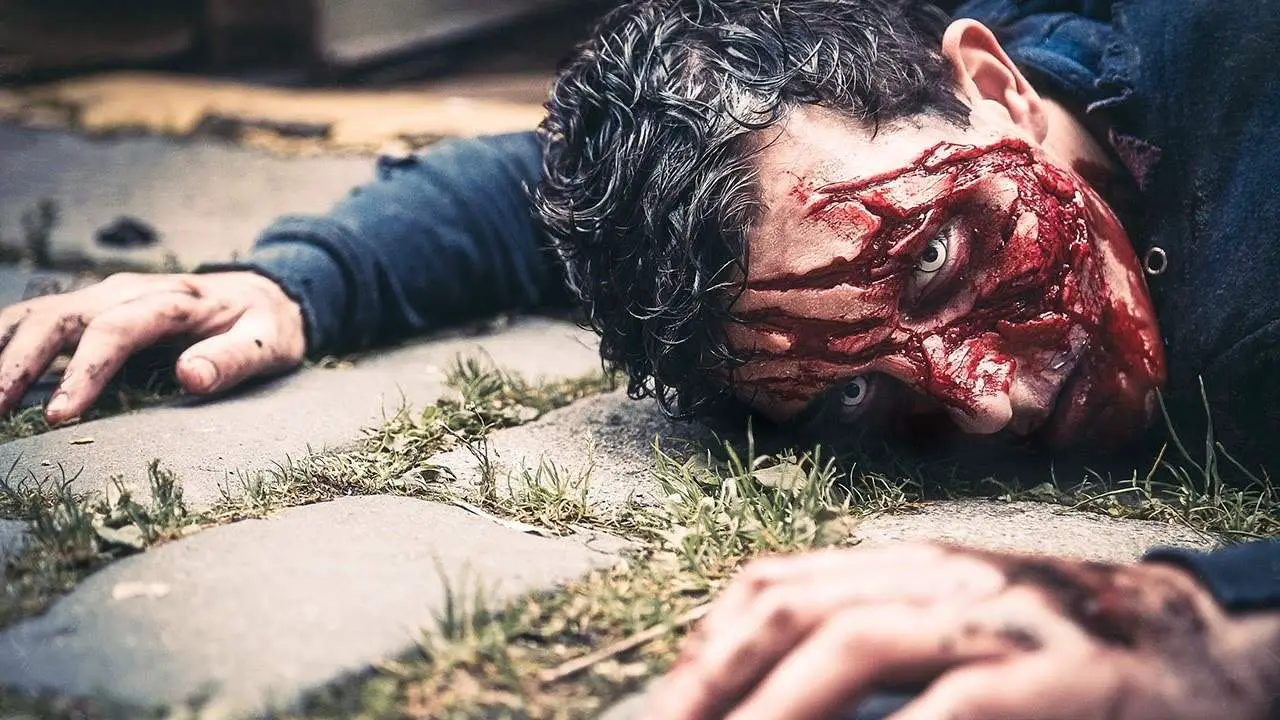 ZOMBIE BOOT CAMP
Zombie Boot Camp "guarantees you will be getting up close and personal with the walking dead", They promise that "from the moment you arrive you will experience a roller coaster of emotions. Are you ready for a zombie apocalypse?
"A top team of military instructors will train you to fight the zombie hoard then lead you into battle. You and your mates will have the time of your lives, Zombie Boot Camp is a fast paced, hard hitting experience into the unknown."
Zombie Boot Camp is located on Rushock Trading Estate on the A442 between Kidderminster and Droitwich Spa in Worcestershire. Prices are £79.00 per person. To find out more and book tickets, click here. Check the boot camp experience trailer below!
ZOMBIE SURVIVAL EXPERIENCE: END OF DAYS
Zombie survival experience by End of Days Events offers scare attractions based on the end humanity and aims to totally immerse you and your friends in one last stand!
Described as "unlike any other experience day in the UK, End of Days events has created characters that you can follow and meet along the way throughout the different events to link each one together."
With bookings for birthday parties, stag or bachelorette parties or for zombie fiends, Zombie survival experience aims to test your nerve and experience. There will be guns and zombies. What more could you want?
Based in the North of the UK in Bury, with more locations coming, this venue is ideal for people in the Greater Manchester and surrounding areas of Liverpool, Warrington and Blackpool. To get among the zombie apocalypse and book for £99 per person, click here.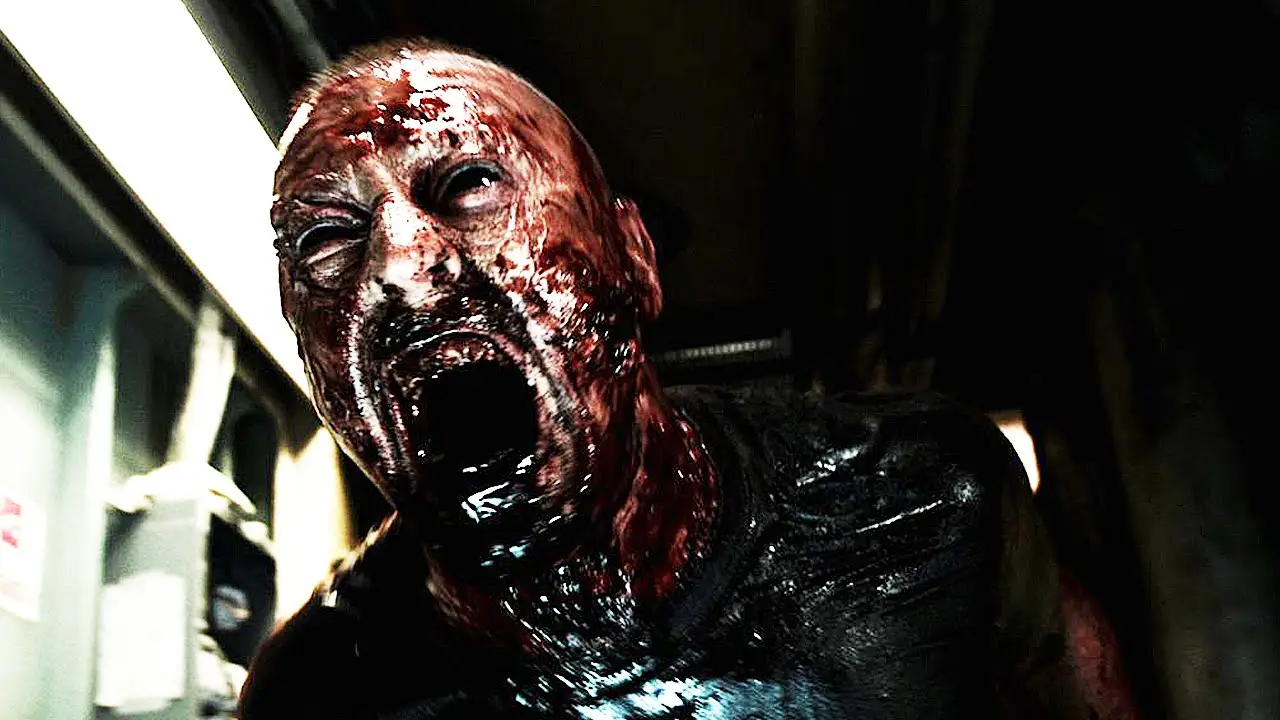 ZOMBIE INFECTION
Zombie Infection Events, "the UK's premier zombie experience company" dares you to join them to "push your senses to the limit and show you what fear really is."
With multiple unique locations in the UK including; Sheffield, Liverpool, Leicester, Birmingham or Wirral, each location offers something very unique.
"With the country descending in to mass panic and no end in sight, the infection continues to spread across the United Kingdom. We know of only seven safe locations and are currently sending our remaining teams to secure them. The Zombie Infection began in August 2013; now in 2016, we need you more than ever. Join us in battle to beat the infection. You may be our only chance of survival. Zombie Infection Units will assist you and other survivors to take the fight head on."
Zombie Infection events plan to immerse you in a theatrical event in an atmospheric location to fight through the hordes on a series of tasks in an effort to survive–got what it takes? At £69.99 per person it's worth checking out. For more info and booking click here. You can check out the event trailer below!
ZOMBIE SURVIVAL EVENTS
Host any corporate team building event or special occasion at Zombie Survival Camp for a unique training programme which provides an unparalleled opportunity for organizational development. Ideal for groups of 18-24, the Zombie Survival Events program "promotes team work and collaboration as the groups learn and practice new skills. Groups are broken up into teams and rotate through the breakout sessions in their teams. Team members are encouraged to assess each other's skills because at the end of the day, teams compete against each other during the final timed tactical team exercise."
Although it doesn't sound as much bloody fun as the others, Zombie Survival Camp is not just for corporations. Dubbed "an ideal experience for your bachelor/bachelorette party, family reunion, anniversary party, or your annual friends get-away. Because we are located so close to both New York City and Atlantic City, plan to spend the day learning new skills with us and then continuing the party that night in either city. You will have one-of-a-kind memories for that once in a lifetime event!"
"Zombie Survival Camp is located in central New Jersey, near Whiting, in the New Jersey Pine Barrens. Due to the rural location of the camp, there are no public transportation options direct to the camp. Reasonable hotel accommodations are within 20 minutes of the camp." For more info, prices and booking click here. Check out the survival course below.