A short while ago, we dove into the checkered past of the Cinematic Sasquatch, a filmography that is sadly peppered with more failures than successes. As many of these movies were thrown together by exploitation filmmakers with very limited budgets, it should come as no surprise that not all of the special effects were what we might call quality. That's why today we're taking a look at five of the cheesiest bigfoot costumes to ever grace the screen.
And please excuse the low-resolution of some of these screen caps. These films never looked all that great to begin with, and Criterion hasn't gotten around to remastering them yet.
Capture of Bigfoot (1979)
This film from director Bill Rebane is so bad that Troma founder Lloyd Kaufman credits it as being the worst movie in Troma's lineup. Go back and read that again, slowly. Give it time to sink in. The creature here looks like nothing more than the Abominable Snow Monster from 1964's Rudolph the Red-Nosed Reindeer come to life…and not all that convincingly, either.

Curse of Bigfoot (1976)
Dave Flocker's Curse of Bigfoot was expanded from an earlier unreleased film called Teenagers Battle the Thing from 1963, and details what happens when a mummified bigfoot is restored to life. If the premise isn't absurd enough, take a look at the creature they call bigfoot—he looks like a stoned Beatles fan who lost most of his face in a house fire.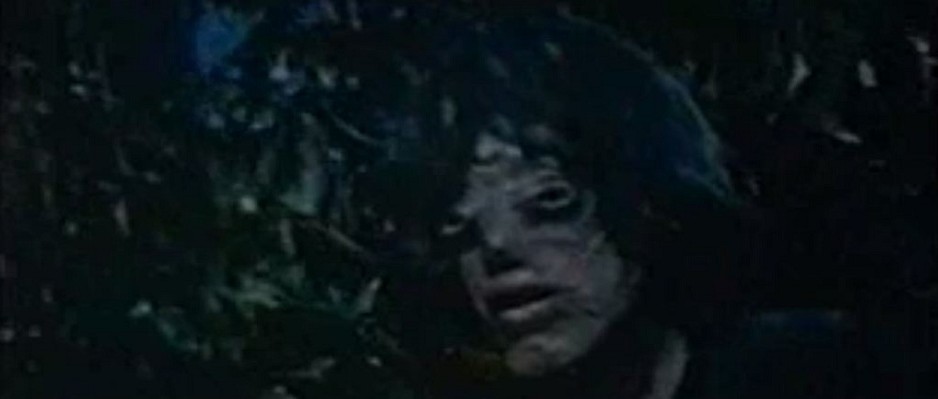 Giant of the 20th Century (1977)
This Italian import styles itself after King Kong, featuring a giant yeti who falls for a girl, climbs a building, and smashes stuff. He might have proven to be a more imposing figure if he looked more like a monster and less like a Grateful Dead groupie in a jumpsuit.
Little Bigfoot (1997)
A young boy befriends a junior sasquatch in this family-friendly take on the myth from director Art Camacho. It's possible to make a friendly bigfoot without making him look absurd—just look at Harry and the Hendersons—but Little Bigfoot chose to go another route, putting him in what appears to be a bootleg costume from the original Planet of the Apes.
A yeti named Hank—yes, Hank the yeti—gets stranded in the city while trying to escape a group of hunters, chief among them Meat Loaf. Along the way, he befriends a family of humans, and presumably someone learns a lesson somewhere along the way. I can't be bothered to watch this to find out for sure, as our yeti is a miniature creature that looks like the bastard offspring of Gandalf the wizard and one of the Ghoulies.