New on Netflix is a weekly feature here at Wicked Horror in which we check out the most recent additions to everyone's favorite streaming service. This month has been shaping up pretty good with a wide range of genre entertainment, and that doesn't look to have changed much this week.
There's a whole bunch of neat stuff to check out this time, so grab a bowl of popcorn and allow us to guide you through these latest additions to the Netflix horror library.
Monsters: Dark Continent 
Sequel to Godzilla director Gareth Edwards' debut feature, the sequel expands on the original premise by expanding the action to a global scale, showing how the rest of the world deals with the presence of the monsters, with most of the focus centering on the Middle East. The commentary might be a little more heavy-handed than the first, but it's not a bad follow-up.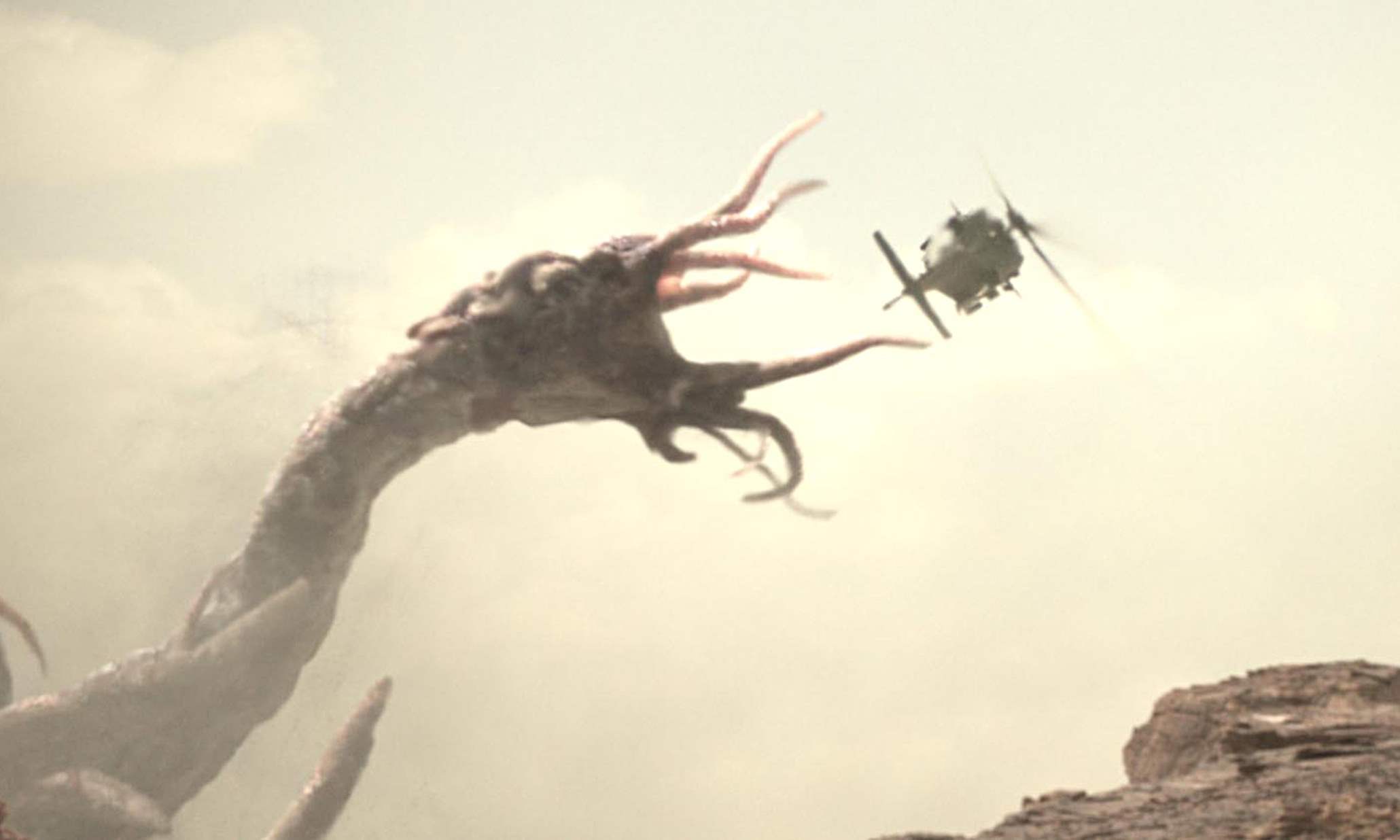 Lost Soul: The Doomed Journey of Richard Stanley's 
Island of Doctor Moreau 
Netflix comes full-circle after adding the original Island of Doctor Moreau last month by now adding this documentary on just what the hell happened to the perpetually baffling 1996 remake. Like many documentaries of this type, it's insightful, funny, and more than a little sad, once again proving that what doesn't make it to the screen can often be a lot more interesting than what does.
An unofficial remake of the 1973 film Ganja & Hess, Spike Lee turns his directorial sights to horror with Da Sweet Blood of Jesus. It's about a doctor who becomes a vampire after being cursed by a mysterious African artifact. It will no doubt be discovered through Netflix, considering it barely got a release. In part, I'm sure, due to Lee's previous film (the Oldboy remake) having taken such a hard hit at the box office.
Absolutely one of the best thriller/horror features of the year, Adam Wingard and Simon Barrett have done it again with The Guest. It starts off, as many great horrors do, seeming like it's going to be a very sincere drama. A man introduces himself to a family, claiming to be a friend of their son who was killed in action. But it gets a whole lot more disturbing than that pretty quickly. This one is definitely worth your time.