A lot can happen in five years. Personally, I went from a youngish guy with tons of dreams and aspirations, to being five years older with those exact same dreams and aspirations. My point is that time flies. When I saw that The Haunting of Hill House was turning five years old this month, my first reaction was wow, I really have to kick it into gear and accomplish some of those personal goals, and my second reaction was wow, what an absolutely incredible masterpiece
The Haunting of Hill House is worth revisiting and deep diving for so many reasons. One reason being that the release of Mike Flanagan's new series, The Fall of the House of Usher. Both The Haunting of Hill House and The Fall of the House of Usher live in the streaming world. Ahh Netflix. The home of basically everything. From television classics to modern prestige TV, older hit movies, newer auteur driven cinemAhh, expensive trash, refusing to pay writers fairly, teen rom-coms, adult rom-coms, true crime, whatever Tiger King was, and on and on and on. Netflix has it all. Amongst the pig pile of content, The Haunting of Hill House was released in full on October 12th, 2018, and had me hooked instantly. To say I binged the series is an understatement. I gobbled this show up and went back for seconds and thirds. Particularly in the horror genre, I had never seen anything so emotionally dense, well executed and terrifying.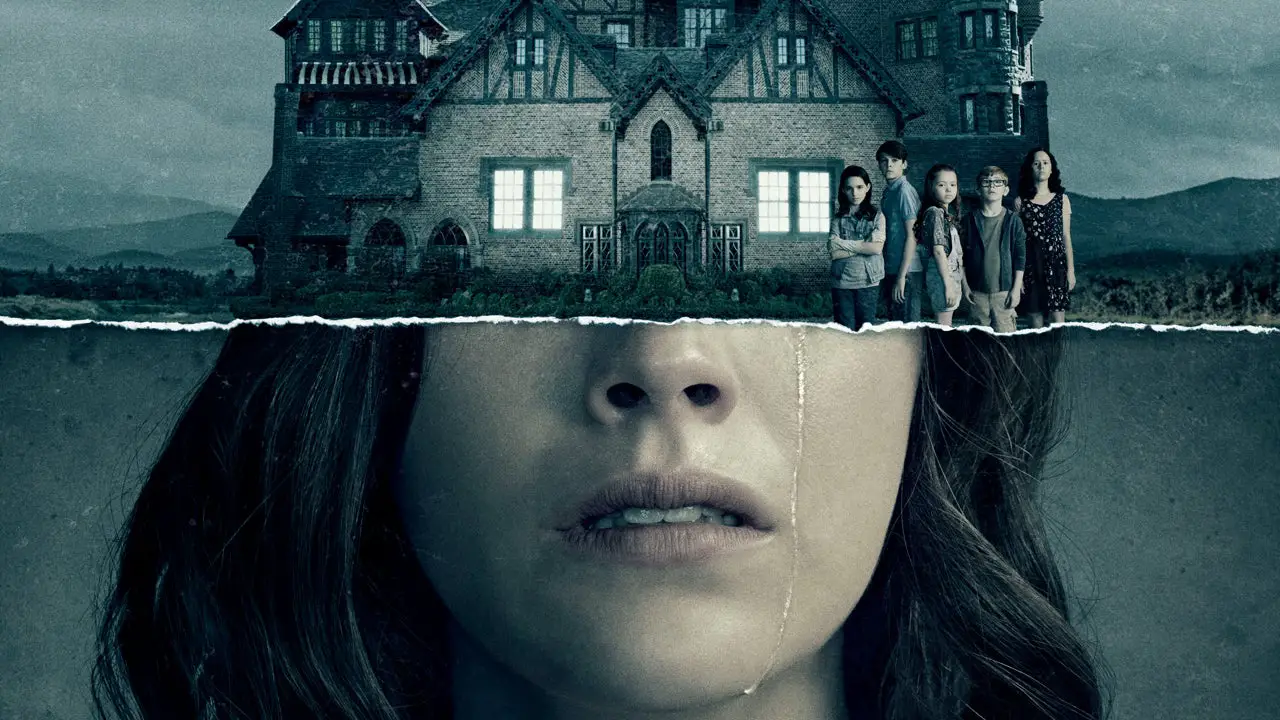 I think the most appropriate place to start here is with Mike Flanagan, because quite frankly, he is the star of the show, even though he is behind the camera. That might sound like an underappreciation of his brilliant cast, writing team, special effects and post-production crew, as well as producing team and writing/producing partner, Jeff Howard, but I swear it's not. More on that later. Flanagan, who hails from Massachusetts, which is a shameless shout out because I am from Massachusetts as well, has been working for twenty or so years now as a filmmaker, but his big break was in 2011 with Absentia. And then he struck gold with Oculus in 2013. Ever since Oculus hit the mainstream audience, Flanagan has been a mainstay in the horror genre and in my opinion, is working at the most consistently high level in not just the horror genre, but across all genres.
After Oculus, Flanagan proceeded to go on a run with horror classics Before I Wake, Hush, Ouija: Origin of Evil and Gerald's Game, then crescendo-ing this run with The Haunting of Hill House and Doctor Sleep. By 2019, he was drowning in acclaim like Daniel Day-Lewis was drowning in oil in There Will Be Blood, well, critically at least. Unfortunately, all of these classics are either streaming (Netflix) originals, moderate box office successes, or box office bombs. Biggest success being his sequel to Ouija, Ouija: Origin of Evil, which is a phenomenal movie, but a real indictment on what works at the box office. I find this to be a shame considering the extremely high quality of the content…
Although Flanagan is considered an auteur, it seems as though he himself would beg to differ at that characterization. Flanagan operates with a rotating ensemble of the same performers appearing in basically all of his work. It's a real team effort, and he seems to take pride in maintaining a family-like, fun-loving atmosphere on set, working with people that he not only trusts to get the job done, but also enjoys being around. From Carla Gugino to Henry Thomas, Kate Siegel and Elizabeth Reeser, The Haunting of Hill House has those familiar faces in the fold again, and Flanagan's familiarity and comfort with these performers has brought out the best in everyone, and paid dividends to the finished product.
Flanagan-verse newcomers Michiel Huisman, Oliver Jackson-Cohen, Victoria Pedretti and the great Timothy Hutton round out the rest of the main cast of Hill House as the Crain family. The good vibes feel palpable, and the chemistry between all of the performers make The Haunting of Hill House feel like a story about a real family. You would be hard-pressed to find a viewer who couldn't either connect or empathize in some way with the Crain family. That effect is so valuable, and really adds to the level of impact that each story development, character development, jump scare, and revelation has on an audience. The Haunting of Hill House is one of those shows where even the long stretches of exposition are entertaining as hell, just because of how dense and interesting the story and characters are…
Flanagan absolutely does have a visual style. It is hard to describe, but all of his work has a unique flair that works so well in horror. From outstanding staging, direction of performers, understanding of the story that is being told, to the meticulously crafted sound design and special effects that make your skin crawl, jump out of your seat or throw up because of how visceral it is. The Haunting of Hill House is a narrative masterclass in all aspects of the filmmaking process. The amount of consideration and deliberation put into all aspects of the process make for a great combination of elevated horror and prestige television drama. Whether it be background activity or foreground framing or transitions between scenes, everything flows like a Class-5 rapid, there isn't an unnecessary frame or a wasted second of character dialogue…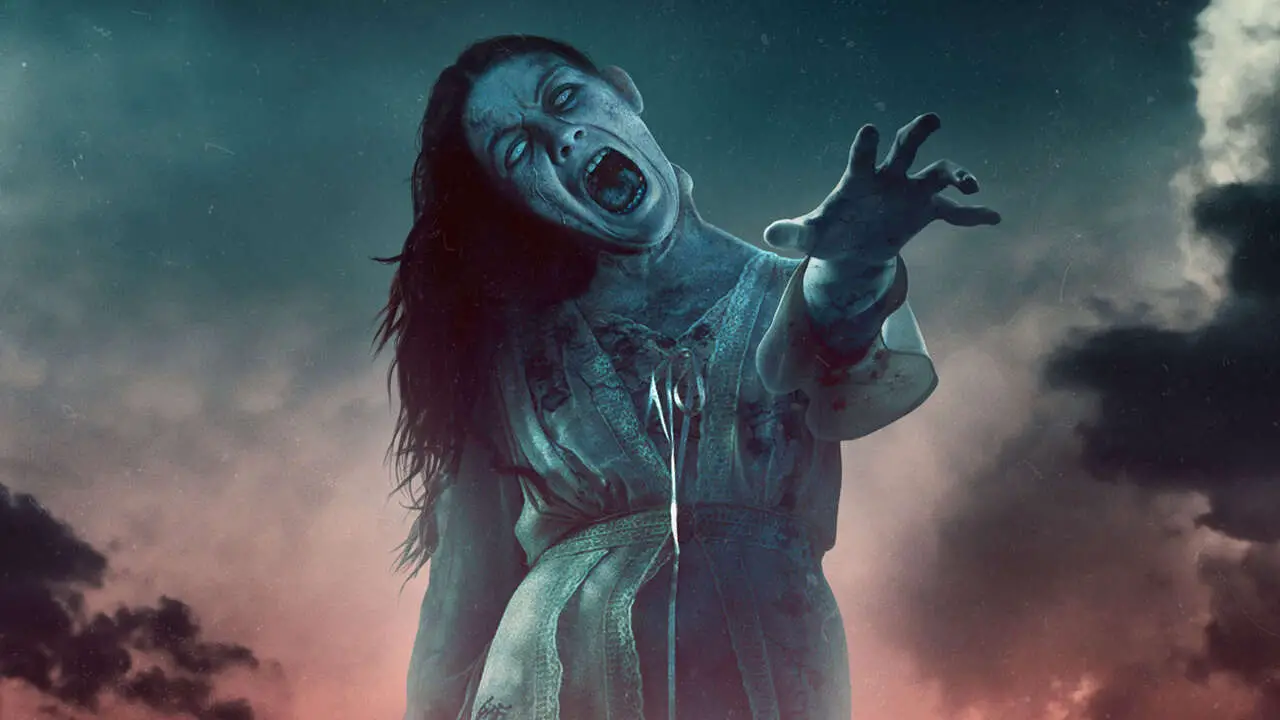 The Haunting of Hill House is a ten-episode journey with the Crain family, focusing on each of the Crain kids as adults, twenty-six years after a tragedy involving their mother. The Crain kids in present day include Steven, played by Michiel Huisman (Game of Thrones), Shirley, played by Elizabeth Reaser (Ouija: Origin of Evil), Luke, played by Oliver Jackson-Cohen (The Invisible Man), Theo, played by Kate Siegel (Hush) and Nell, played by Victoria Pedretti (Once Upon a Time… in Hollywood). Timothy Hutton (Ordinary People) plays the father of the family in the present day, Hugh Crain. After a mysterious night shrouded in chaos at the Hill House property, where the family lived while Hugh and Olivia planned to renovate and flip the house for a profit, Hugh forced all of the kids to wake up in the middle of the night, get in the car, and escape the property, while they left Olivia behind. As a result, Olivia mysteriously and tragically takes her own life by hanging herself from the balcony near the Red Room and by the spiral staircase, unable to escape the grasp that the house had on her.
Each of the Crain kids have a different recollection of what occurred at the house that night, as well as over the course of their time spent there. The Haunting of Hill House is structured to spend the first five episodes focusing on each of the kids individually, jumping back and forth between flashbacks and present day (actually very similar to early seasons of Lost), as we get a better understanding of some of the events that occurred in the past, as well as the impact it has on them in present day. While the latter five episodes tie each individual story into a perfectly tied bow, and crescendos with the appropriately woven together finale.
Getting to see the overlapping perspectives really answers a lot of questions and provides so much color and depth to the characters. Each of the Crain kids, as well as Hugh, must confront the ghosts that haunt them in the present from their past in order to move forward with their lives. The impact that Hill House had on each of the Crains is palpable, they each deal with that post traumatic stress in different ways, and The Haunting of Hill House plays out as an exploration into dealing with past trauma, confronting it, and growing both as individuals and also as a family because of it, with some horrifying scares along the way…
Like I had mentioned previously, The Haunting of Hill House has a stunning amount of depth to it. Every character, ranging from the Crain kids both past and present, Hugh in the past as well as present, Olivia in the past, and the ghosts of Hill House get ample screen time to flesh out the characters and fill the story organically. Not only do all of the human characters get fleshed out so beautifully, but Hill House itself becomes a character in the story, and an incredible one at that.
Hill House is an old-school Victorian manor that oozes gothic characteristics. From the interior decorations that are just eerie and unsettling, to the exterior whose front windows and entrance give Hill House a face when lit up, and of course the famous background ghosts that are tough to spot unless you are always keeping an eye out for what is lingering in the shadows behind the characters.
One of the most enjoyable aspects of rewatching this show is to look for these ghosts. I imagine that would take multiple viewings to spot them all, as they are everywhere. My personal favorite starts at the 39:30 mark of Episode 3: Touch. If you look closely enough, you will see a ghost of a man in the background near the kitchen, and a ghost of a lady deep in the background behind Olivia, who is sitting at the table calling Theo in during a flashback scene. So unsettling, and so f**king awesome…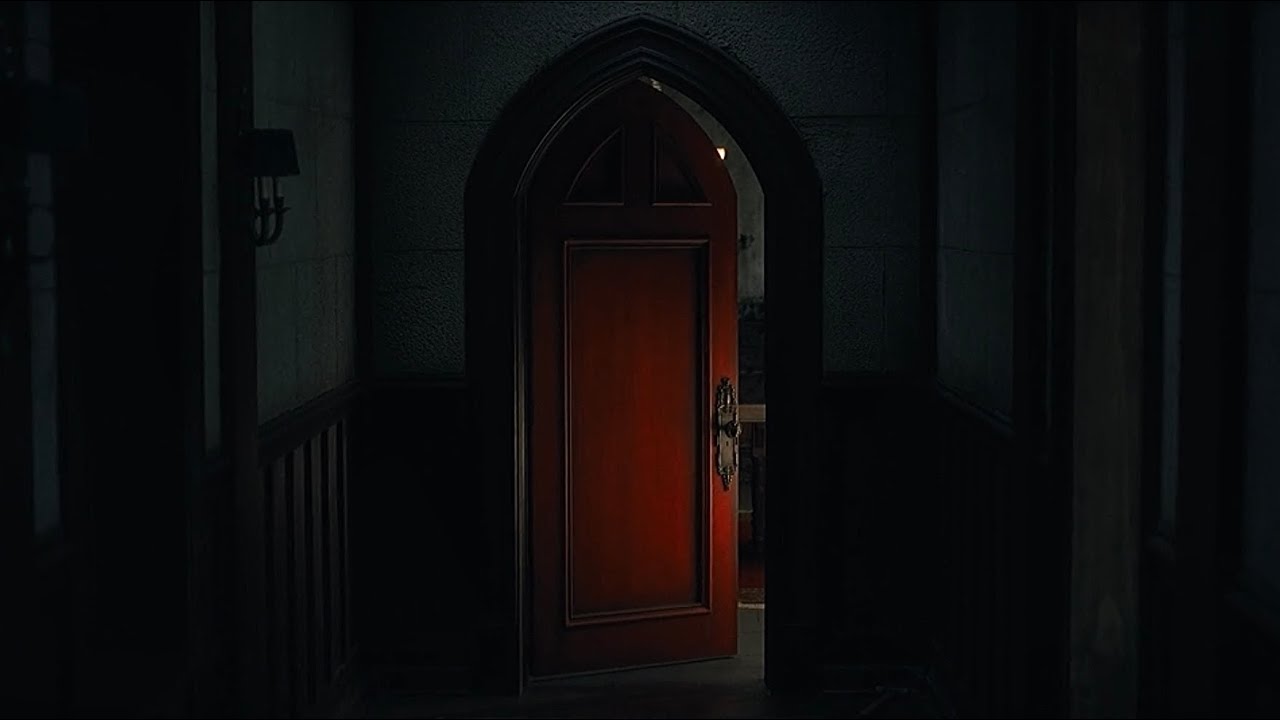 Hill House being a character in and of itself is fitting, as it is obviously the heart of the show, beating in a way that is disorienting and constantly inducing goosebumps as it is impossible to be comfortable in this house, even as a viewer. Ironically enough, there is a heart within the heart of the show, this being the Red Room. The Red Room serves as the mysterious MacGuffin of the series. Being a room of so many purposes, so many faces, all of the characters are linked through this room, and without it, it would be a little hard to get the set-up and pay-off that The Haunting of Hill House so expertly delivers…
Even though this is a pure horror story, it is also an effective family drama. The Crain family dealing with the loss of their mother/wife in different ways, shapes and forms and confronting those both individually, and as a group, is such an interesting story choice that hits the feels right in the face. There is so much of every-family in the Crain clan, and the scenes of the Crains arguing, resolving, breaking down, and growing together is so authentic. The wide range of difficulties the Crain kids face, like Steven battling with denial and skepticism, Shirley unable to deal with not having total control, Theo not being able to connect with others, Luke battling his drug addiction and Nell just being the sweet and innocent heart and soul of the family are the full range of emotions that would arise from dealing with such a traumatic event as a child.
Watching this family grow as individuals and as a group, confronting the literal and mental demons of their past, and moving forward makes the ending complicatedly uplifting, even though they suffer so much loss, even in the present. Every single performance is perfect, both kids and adults. Picking a favorite Crain is impossible, but the most impressive performance of all is of course Nell, in what is Victoria Pedretti's first credited role in a mainstream production. To come onto the scene and be the heart and soul of a television show with the amount of depth required to play this character and nail it is seriously impressive. Not to be forgotten are the child actors who I did not mention any by name, but all play their parts well. I will also say that Timothy Hutton plays the perfect flawed patriarch and brings the right energy to the character. Across the board the performances provide so much color to these characters and it is so easy to connect with them because of that…
The impact that The Haunting of Hill House had at the time of release and has now is substantial. In my opinion, this series cemented Flanagan as the new king of modern horror. Especially considering all of the acclaim it received from critics and peers alike. The Haunting of Hill House had so much critical success that Netflix immediately green-lit a sequel series, The Haunting of Bly Manor, with some returning cast members. But with it being an anthology sequel, leaving Hill House was difficult to swallow, and without Flanagan helming to entire show front-to-back, did not end up having the same impact on the audience as The Haunting of Hill House did. The Haunting of Bly Manor is no slouch in its own right though, it is a very well-made and entertaining show, but it is hard to follow up a championship with another championship, as they say…
While Episode 5: The Bent-Neck Lady is known to be the crowning achievement episode of this series because of its technical brilliance and jaw-dropping ending, my personal favorite episode is Episode 8: Witness Marks, mostly because I am a sucker for exposition. Side note–I absolutely love exposition. I would watch an entire three-hour movie of pure exposition if it was an interesting enough subject. Action is for the birds. But seriously, I love this episode because it is a great microcosm of the whole series, being a compelling family drama with a backdrop of purely terrifying supernatural activity and the presence of, bear with me, realistic ghosts.
The ghosts in Hill House scare me so much because they actually feel real. There are no white sheets or ghoul-like faces that float around yelling 'boo' at everyone they encounter. These are malevolent and seriously intense ghosts, which sounds ridiculous, but there is nothing but darkness to these entities. They are pissed for no particular reason other than to be pissed, which is the scariest kind of ghost; can't reason with that. Oddly enough, reasoning with these ghosts is how The Haunting of Hill House concludes, but the literal ghost story was never the point of this show, this show is about a family dealing with grief and trauma, confronting it as a family, and moving forward, with some panic-inducing scares of course. The end is both bleak and uplifting, absolutely brilliant television. Happy five years, Hill House. Have a rat poison filled cup of tea on me…