Welcome back to What's New on WHTV! This weekly list will update you on everything that is coming to Wicked Horror's streaming counterpart, Wicked Horror TV. If you're not aware, Wicked Horror TV is available on Roku and Amazon as well as via your Internet browser. From classic films to the latest in indie horror, Wicked Horror TV has a little something for everyone. And the best part? New movies are added weekly!
The following titles will be available May 28th, 2023:
Mill of the Stone Women (1960)
A reporter travels to a small town on a story about a local sculptor and quickly realizes he has a deadly habit of turning local women into his 'art'

Demon Seed (1977)
Child psychologist Susan Harris (Julie Christie) lives with her husband, Alan (Fritz Weaver), in a home operated by a computer program. When Alan invents Proteus IV, an artificial intelligence system capable of advanced thought, Alan's obsession with technology strains his relationship with Susan. But Susan sees the true power of her husband's invention when Proteus IV takes her hostage in her own home and plans to impregnate her in order to take on a human form.
Shark Exorcist (2015)
A demonic nun summons Satan in the form of a ferocious shark, and unleashes terror upon the sleepy fishing town of Paris Landing.
The Little Shop of Horrors (1960)
Seymour Krelboin (Jonathan Haze) works in the Skid Row flower shop owned by Mr. Mushnik (Mel Welles). In his spare time, Seymour creates a new plant species he names Audrey Junior in honor of his girlfriend Audrey (Jackie Joseph). Audrey Junior begins speaking and demands to be fed human blood and flesh, convincing Seymour to kill a railroad detective, a sadistic dentist and a trollop. Seymour's guilt over the deaths forces him to confront Audrey Junior in a final confrontation.
Hell House LLC (2015)
Five years after fifteen people were killed during a haunted house tour, a documentary crew visits the scene to investigate what really happened.
The Badger Game (2015)
The film centers on a trio of scorned women who conspire to abduct and blackmail a wealthy philanderer. Things go awry when unforeseen complications – and ulterior motives – pit the kidnappers against each other.
The Final Terror (1983)
Campers in California's redwood forests match wits with the sadistic killer on their trail.
Uncle Sam (1997)
In the film, Sam Harper is killed by friendly fire during a military operation in Kuwait. His corpse is returned to his family in time for the Independence Day celebrations, but then returns to life as a revenant. Sam dresses himself in an Uncle Sam costume and goes on a killing spree.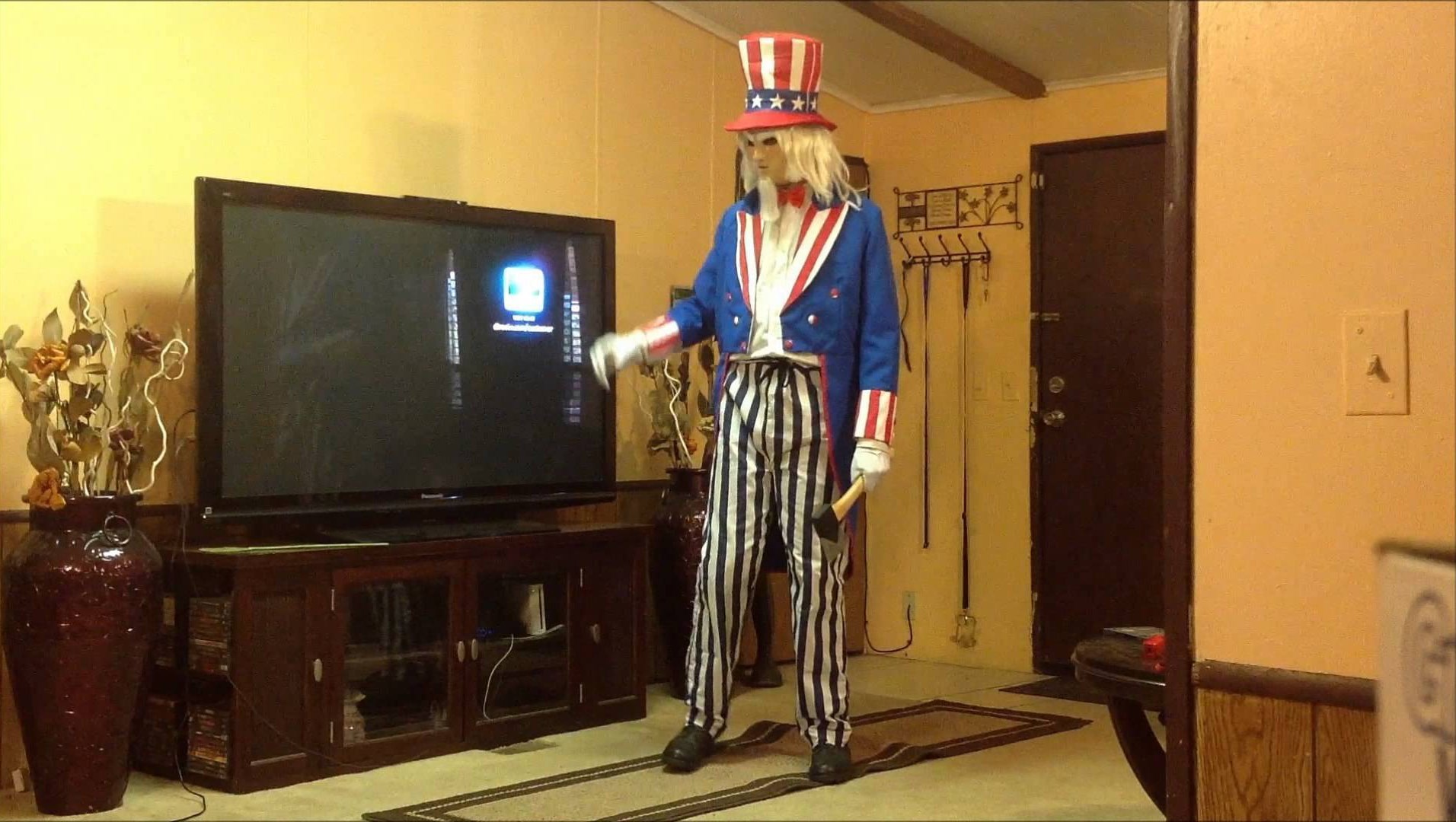 Like what you see? Be sure to follow us on social media: 

Twitter,

 

Facebook

, and 

Instagram!