Welcome back to What's New on WHTV! This weekly list will update you on everything that is coming to Wicked Horror's streaming counterpart, Wicked Horror TV. If you're not aware, Wicked Horror TV is available on Roku and Amazon as well as via your Internet browser. From classic films to the latest in indie horror, Wicked Horror TV has a little something for everyone. And the best part? New movies are added weekly!
The following title will be available November 20th, 2022:
The Toxic Avenger Part 3 (1989)
Tromaville's mutated superhero unwittingly becomes Satan's employee when he takes a job at a sinister mega-corporation.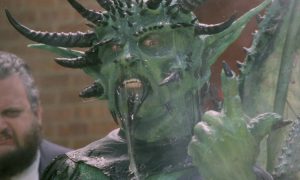 Surf Nazis Must Die (1987)
When the son of a gun-wielding woman is murdered by neo-Nazi surfers in a post-apocalyptic future, his mother hunts them down to extract her bloodthirsty revenge.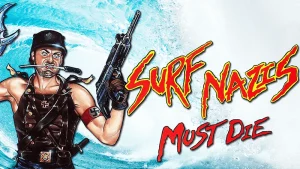 Red Scorpion (1989)
A Soviet warrior leads a rebellion against a gang of murderers that killed his family. His army is a blend of Soviet and Cuban troops in Africa, and he must go against his Russian superiors to get the job done.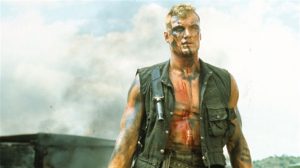 Pro Wrestlers VS Zombies (2014)
Famous Wrestlers are pitted against hordes of undead when they unknowingly walk into a death trap.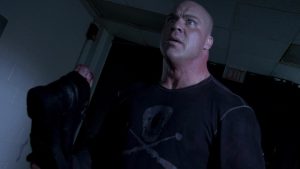 McBain (1991)
An ex-POW and his war buddies help a dead friend's sister oust a drug-cartel regime in Colombia.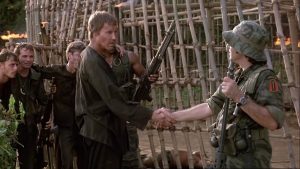 Blood Hook (1987)
It follows a group of young people who arrive in a small northern Wisconsin town during a fishing festival, where a series of bizarre disappearances and murders are occurring.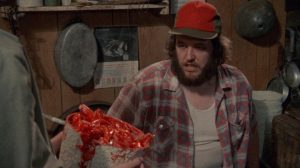 Blades (1989)
A peaceful country club becomes the hunting ground for a demonically possessed lawnmower with a taste for human flesh.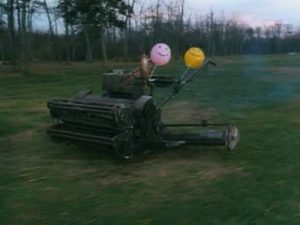 Beyond Evil (1980)
Newlyweds move to an island mansion haunted by a scorned woman who dabbled in the occult.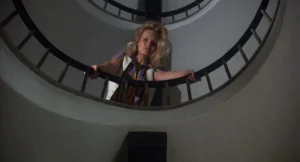 The Wild Man (2021)
The skunk ape, also known as the Florida Bigfoot has been rumored to be responsible for several murders in South Florida. A documentary crew sets out to uncover the truth.
Like what you see? Be sure to follow us on social media: 

Twitter,

 

Facebook

, and 

Instagram!