Welcome back to What's New on WHTV! This weekly list will update you on everything that is coming to Wicked Horror's streaming counterpart, Wicked Horror TV. If you're not aware, Wicked Horror TV is available on Roku and Amazon as well as via your Internet browser. From classic films to the latest in indie horror, Wicked Horror TV has a little something for everyone. And the best part? New movies are added weekly!
The following titles will be available June 4th, 2023:
RiffTrax: Uninvited (2017)
The comedic crew razz this tale of a killer cat that lives inside another larger cat. The nonsensical flick features Oscar winner George Kennedy.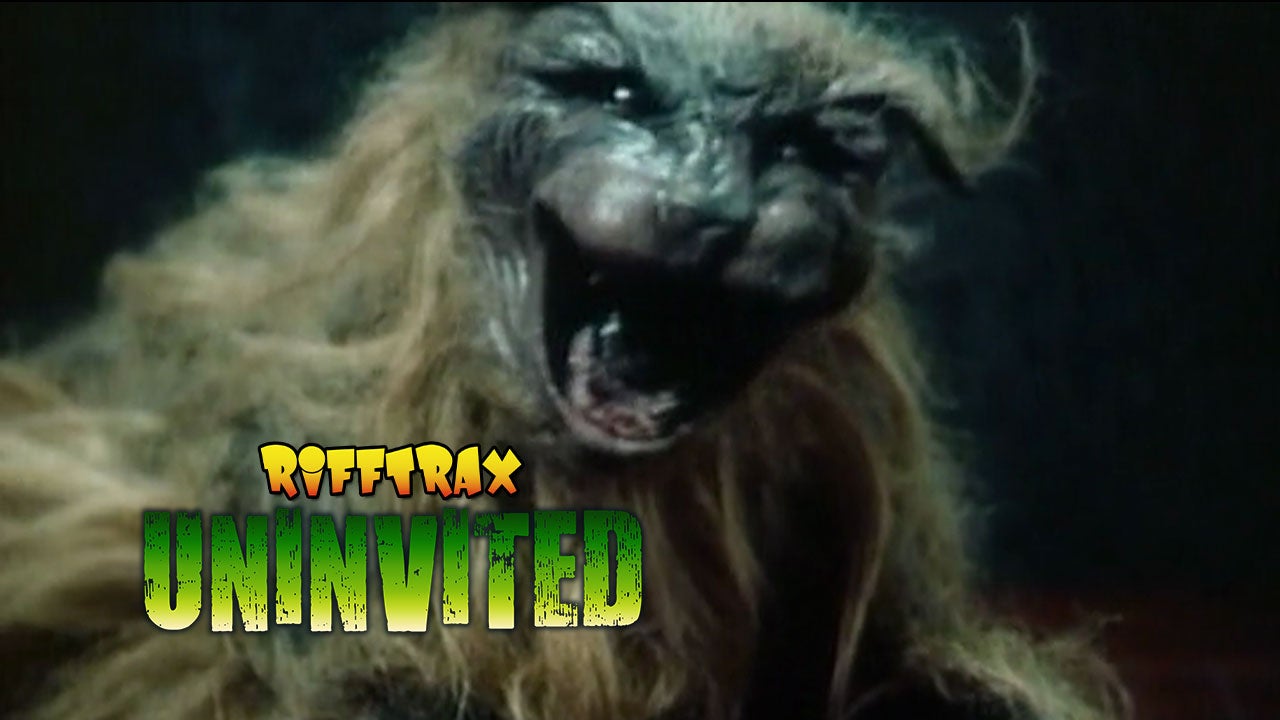 RiffTrax: The Last Slumber Party (2014)
The hilarious trio take on the tale of a sleepover invaded by a scalpel-toting psychopath, which is almost as scary as the film's clunky dialogue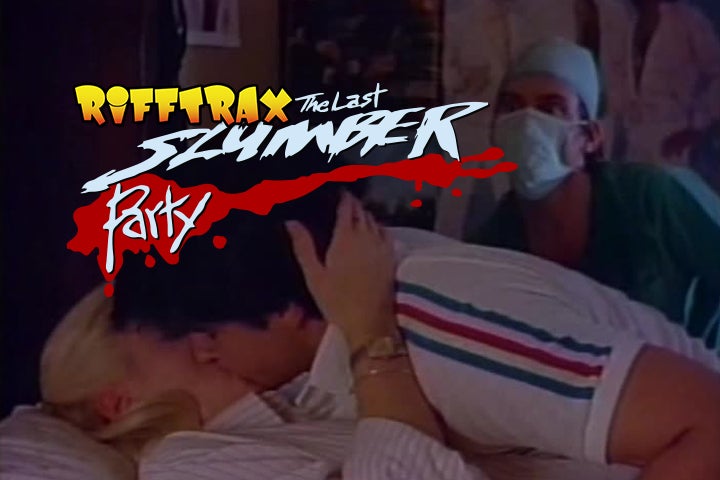 RiffTrax: Manos the Hands of Fate (2015)
The stars of MST3K riff the classic "Manos – the Hands of Fate" LIVE in front of a nationwide audience! Run, don't stumble-walk-with-accursed-goat-legs to watch RiffTrax Live: Manos!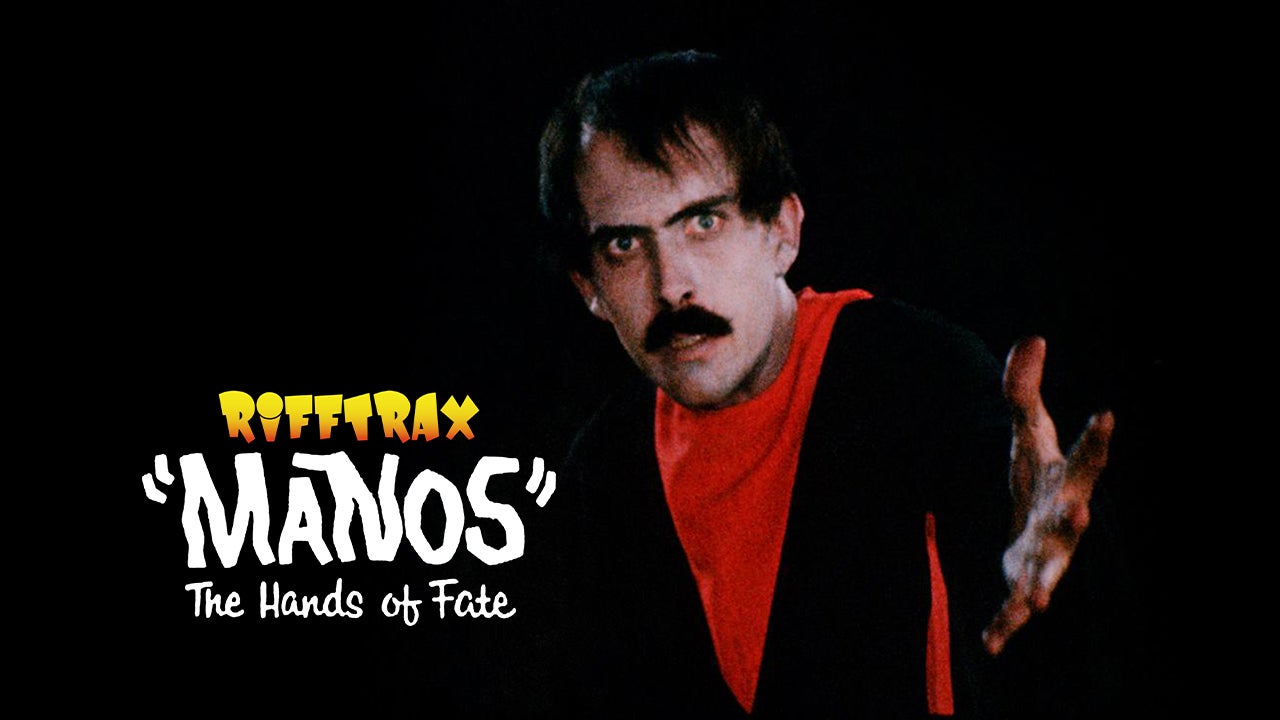 Party Bus (2022)
Austin and his friends are reunited in a sordid bachelor party kidnapping that involves a secret from everyone's past that will come to light on this deadly Party Bus ride.
The Necro Files (1997)
A cannibal rapist rises from the grave as a flesh-eating zombie sex maniac.
Night of the Demon (1980)
Professor Nugent and his anthropology students attempt to find the mysterious Bigfoot, but end up uncovering something far more sinister at work.
Legion of the Night (1995)
Things get steadily worse when mobsters force a scientist to create cybernetic zombie assassins.
Piranha-Man vs. Werewolf Man: Howl of the Piranha (2014)
Piranha-Man Versus WereWolf-Man: Howl of the Piranha details the epic generations-long battle between two of natures most perfect killing machines! The rivalry between the fish-like Piranha-Man and the canine WereWolf-Man is one of brutal murder, familial kidnappings, stalking, and incest!
Don't Look in the Basement (1973)
Nurse Charlotte Beale (Rosie Holotik) is hired by Dr. Stephens (Michael Harvey) to work at a small sanitarium he runs. When Charlotte arrives, however, she learns that Stephens has died in the interim, and that she'll be taking orders from new president Dr. Masters (Anne MacAdams). Charlotte goes along, but can't help noticing how unusual Masters' approach is to treating the mentally ill. They're allowed free run of the place, and Charlotte begins to wonder if Masters isn't a patient herself.

Madman (1981)
At a summer camp in the woods, Max (Carl Fredericks), one of the counselors, decides to regale the campers and other counselors with a frightening tale of a local serial killer, Madman Marz (Paul Ehlers). As the story goes, if his name is uttered above a whisper, he will return to the area to kill. Unimpressed and unafraid, an impudent teen, Richie (Jimmy Steele), feels compelled to test the legend — despite the deadly consequences. Within moments, Madman Marz is back again for blood.
The following titles will be available June 11th, 2023:
The Ritual (2000)
A disillusioned filmmaker has an encounter with a young girl who has a ritual of repeating "Tomorrow is my birthday" everyday. He tries to communicate with her through his video camera.
Manhattan Baby (1982)
An archaeologist opens an Egyptian tomb and accidently releases an evil spirit. His young daughter becomes possessed by the freed entity and, upon their arrival back in New York, the gory murders begin.
Shock 'Em Dead (1991)
The devil turns a loser into a killer heavy-metal guitarist (Stephen Quadros) surrounded by groupies.
The Bloody Ape (1997)
 A carnival barker foolishly releases his 400 pound gorilla, who then literally goes bananas on a rampage of raw rape and boffo butchery – leaving the low rent population of Long Island either sexually violated, slaughtered – or both!
Blood Feast (1963)
In the sleepy suburbs of Miami, seemingly normal Egyptian immigrant Fuad Ramses (Mal Arnold) runs a successful catering business. He also murders young women and plans to use their body parts to revive the goddess Ishtar. The insane Ramses hypnotizes a socialite in order to land a job catering a party for her debutante daughter, Suzette Fremont (Connie Mason), and turns the event into an evening of gruesome deaths, bloody dismemberment and ritual sacrifice.
The Angry Red Planet (1959)
Chief Warrant Officer Sam Jacobs (Jack Kruschen), Dr. Iris Ryan (Nora Hayden), Professor Theodore Gettell (Les Tremayne) and Col. Tom O'Bannion (Gerald Mohr) are astronauts aboard the spaceship MR-1, the first mission to Mars. Shortly after their rocket reaches the mysterious red planet, the band of brave space explorers discovers monstrous yet highly intelligent alien life forms, which first attack, then deliver a haunting word of warning intended for all mankind.
The Masque of the Red Death (1964)
The evil Prince Prospero, a medieval Italian prince, devoted to the pursuit of evil and the worship of Satan, enjoys the high life in his eerie country castle as the Red Plague destroys the peasant population around him.
The Sadist (1963)
A psychotic killer and his girlfriend reign terror on three teachers who are trying to repair their car at a petrol station.
Antidote (2014)
A legendary hitman trying to retire for love, is poisoned by his mob boss foster father, forcing him to team up with an undercover cop to survive one final bloody night of revenge and redemption.
Maniac (1980)
A traumatic childhood leads a deranged `mama's boy' on a gruesome killing spree on the streets of New York City.
The following titles will be available June 18th, 2023:
The Last Possession (2022)
A young family is forced to relocate to the husband's childhood home and believe they are being terrorized by the ghost of the grandfather who committed suicide there only to find out they're horrifyingly wrong.
Rituals [aka The Creeper] (1977)
Five doctors on a wilderness outing are stalked by disfigured, crazed killers
Vampyres (1974)
Two bisexual vampires (Marianne Morris, Anulka) charm unwary victims into joining them at their castle for a midnight snack and more.
The Carpenter (1988)
An executed killer's ghost (Wings Hauser) appears to a married woman (Lynn Adams) as a carpenter bent on renovating her house.
Atroz (2015)
After a car strikes a woman, police officers searching the suspect's car find gruesome footage of the occupants torturing a prostitute to death. The officers decide to deal their own justice and discover there are more tapes and murders.
The Mountain of the Cannibal God (1978)
A woman (Ursula Andress) slogs through the New Guinea jungle with her brother (Stacy Keach), looking for her husband.
Child Eater (2016)
A boy and his sitter come to the horrifying realization that the boogeyman really is in his closet.
President Wolfman (2012)
The President of the United States has been bitten by a werewolf and is loose on the streets of Washington on a killing rampage.
Patient Seven (2016)
When a psychiatrist at a mental hospital interviews his patients, he suspects their horrific stories are all connected to someone known as Patient Seven.
Damien (2021)
Whilst making a documentary on their friend, the crew uncover a dark secret which leads to friction, betrayal and puts their lives in danger. Can you ever truly know a ginger?
The following title will be available June 25th, 2023:
The Midnight Swim (2014)
When Dr. Amelia Brooks' three daughters travel home to settle her affairs after she disappears in Spirit Lake, they find themselves drawn to the mysterious body of water.
Like what you see? Be sure to follow us on social media: 

Twitter,

 

Facebook

, and 

Instagram!