Welcome back to What's New on WHTV! This weekly list will update you on everything that is coming to Wicked Horror's streaming counterpart, Wicked Horror TV. If you're not aware, Wicked Horror TV is available on Roku and Amazon as well as via your Internet browser. From classic films to the latest in indie horror, Wicked Horror TV has a little something for everyone. And the best part? New movies are added weekly!
The following titles will be available September 13th, 2022:
House of Purgatory (2016)
Four teenagers seek out a legendary haunted house on Halloween. Once inside, they realize it's not an ordinary attraction, and the house may actually be able to re-create their deepest fears.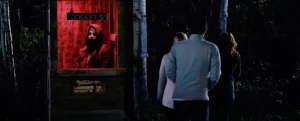 The following titles will be available September 18th, 2022:
Frankenhooker (1990)
A New Jersey mad doctor rebuilds his girlfriend with body parts from exploded hookers.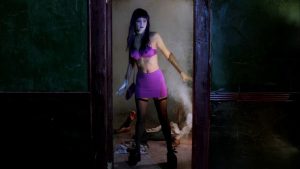 Basket Case 3 (1992)
Duane recovers from his delusional breakdown to find his freakish basket-bound brother Belial will soon become a father. But not everything is joyous as the once tight knit brothers no longer seem to trust each other.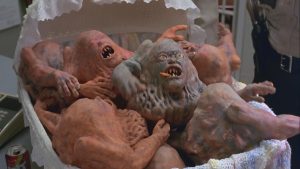 From Inside (2008)
Based on the epic graphic novel by John Bergin, FROM INSIDE is the tale of Cee, a young pregnant woman who finds herself on a damaged train slowly transcribing its way across a bleak, apocalyptic landscape. Flood, war, starvation, and a plague of death threaten the train's passengers. Cee struggles through these dangers while coping with the memory of her lost husband and the imminent birth of her child.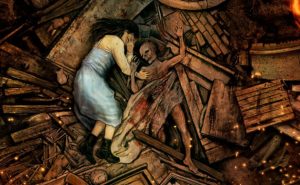 Ilsa The Wicked Warden (1977)
A vicious warden runs a mental hospital for young women and forces the inmates to have sex with men to make pornographic films.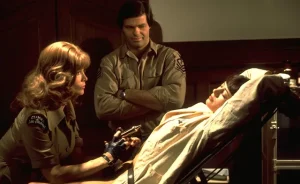 Blood Rage (1987)
A suburban apartment complex becomes a scene of carnage following the escape of an institutionalized twin.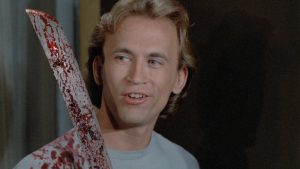 She Kills (2016)
Sadie develops a strange power after her husband is killed by a vicious gang.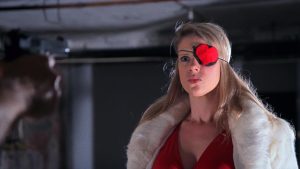 Madman (1981)
At a summer camp in the woods, Max, one of the counselors, decides to regale the campers and other counselors with a frightening tale of a local serial killer, Madman Marz. As the story goes, if his name is uttered above a whisper, he will return to the area to kill. Unimpressed and unafraid, an impudent teen, Richie, feels compelled to test the legend — despite the deadly consequences. Within moments, Madman Marz is back again for blood.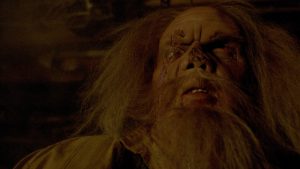 All-American Murder (1981)
An antisocial college student gets transferred to a new college, where he meets the popular girl in school. When she's suddenly killed, he becomes the prime suspect.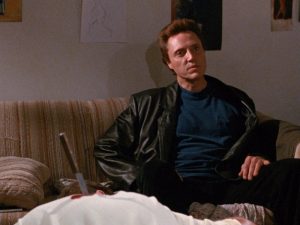 The Red Skulls (2005)
A mutated and cannibalistic horde besieges the Red Skull street gang.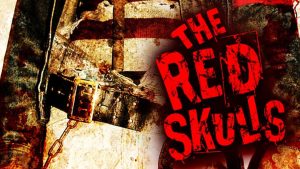 The Nightcomers (1971)
Based on the characters from Henry James' "The Turn of the Screw" but set before that story, the film centers on Peter, a gardener at a remote country estate in England, who begins a kinky sexual relationship with nurse Miss Jessel. What they do not realize is that two children, siblings who live at the manor, Flora and Miles, have seen and taken to imitating their adult behavior, which will lead to trouble for all.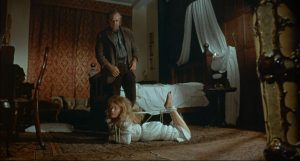 The Final Terror (1983)
Campers in California's redwood forests match wits with the sadistic killer on their trail.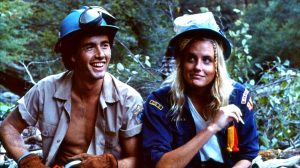 Sonno Profondo (2013)
In this electrifying giallo, a killer traumatized by the memories of his childhood receives a mysterious envelope pushed underneath his door.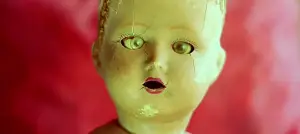 Hell House LLC (2015)
Five years after fifteen people were killed during a haunted house tour, a documentary crew visits the scene to investigate what really happened.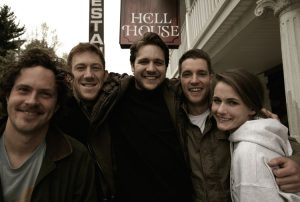 Documenting the Witch (2017)
Three young documentary filmmakers find out about a place called 'The Witch Path'. It leading to a lake known as 'Witch Lake' where, in the 17th century, innocent women were drowned when they were accused of witchery.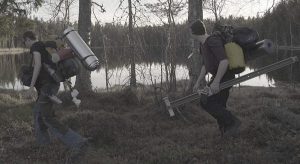 Like what you see? Be sure to follow us on social media: 

Twitter,

 

Facebook

, and 

Instagram!