I have to admit, while I've long been familiar with Basket Case, having always seen it in the video store growing up, I didn't actually watch it until very adulthood. And when I finally saw it, I was sad I had waited so long. A lot of the elements I love about horror movies in the 1980s make it into this one. Basket Case was not made for much money and has a cheesiness and graininess about it because of that. It's also extremely sleazy and often gross.
But I love Basket Case because of those reasons and because of the fact that even as sleazy and campy as it is, it's still absurdly fun. I think Frank Hennenlotter is a director that seasoned schlock fans—not to be confused with fans of John Landis's Schlock!—can always have a good time with. He always seems to have a very specific vision with the kinds of movies he chooses to make and that's why I think he's genuinely more of an artist than he typically gets credit for.
Basket Case is probably his most famous work and I think there are reasons for that. As bizarre as it gets, there's a sense of charm to it. It's a story about two brothers and their love for one another. One of them just happens to be a murderous deformity living in a basket that the normal-looking brother carries around at all times.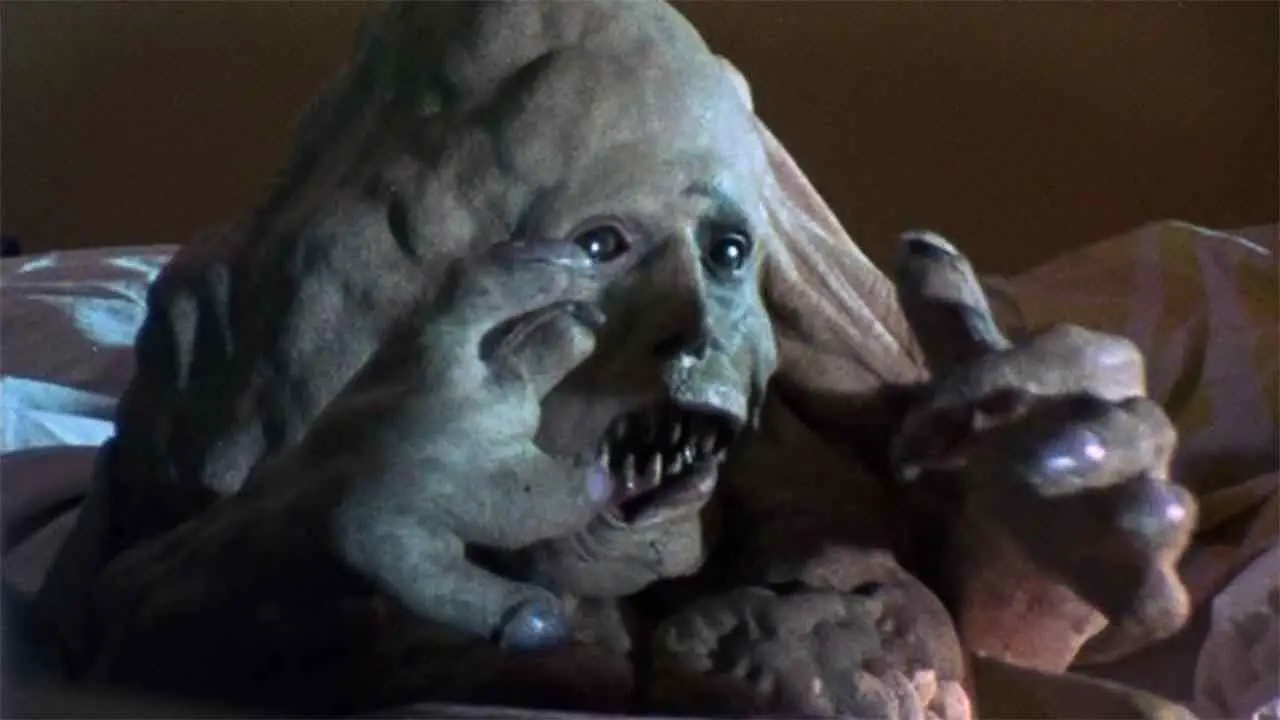 The look and style of
Basket Case
is very similar, I think, to William Lustig's
Maniac.
That movie is sleazy and weird and grainy and campy enough on its own—in fact, it's almost like Hennenlotter took all of those elements from that feature and pushed them one step further.
One of my favorite aspects of the movie is that it's weird from the start and just keeps getting weirder from there. That's actually a hard thing to do and Basket Case pulls it off better than most films I can think of. Duane is a weird guy right from the get-go. He goes largely unnoticed because he's in New York City and lives in a sleazy motel, but even his neighbors there pick up on the fact that he's a little abnormal. He's a tall, bizarre guy who brings a locked basket with him wherever he goes. It would be weird no matter what was in the basket.
Of course, what's in the basket is his Siamese twin, Belial. In many ways, Belial acts as Duane's id. He's taking out the people that do Duane wrong or that make him nervous and flustered. But at the end of the day, Belial has his own identity. He simply doesn't want anything to come between the two of them. This is a plot that's been reused in most horror stories involving twins, from Dead Ringers down to Tales from the Crypt.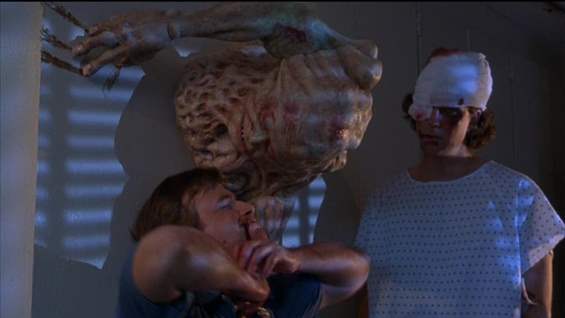 What really makes Basket Case stand out is that even though one of them is obviously the more violent personality, they're generally of one mind. The surgery that separated Duane and Belial was completely unwanted and neither one of them ever got over it. They didn't want to be separated and now they're taking revenge against the people who forced them to live apart from one another.
As cheesy a movie as this is, this is kind of an excellent look at separation anxiety and a total inversion of typical twin plots that you see in the horror genre. The story alone makes Basket Case smarter than most people give it credit for. Yes, it's gross and obscene but that's the point.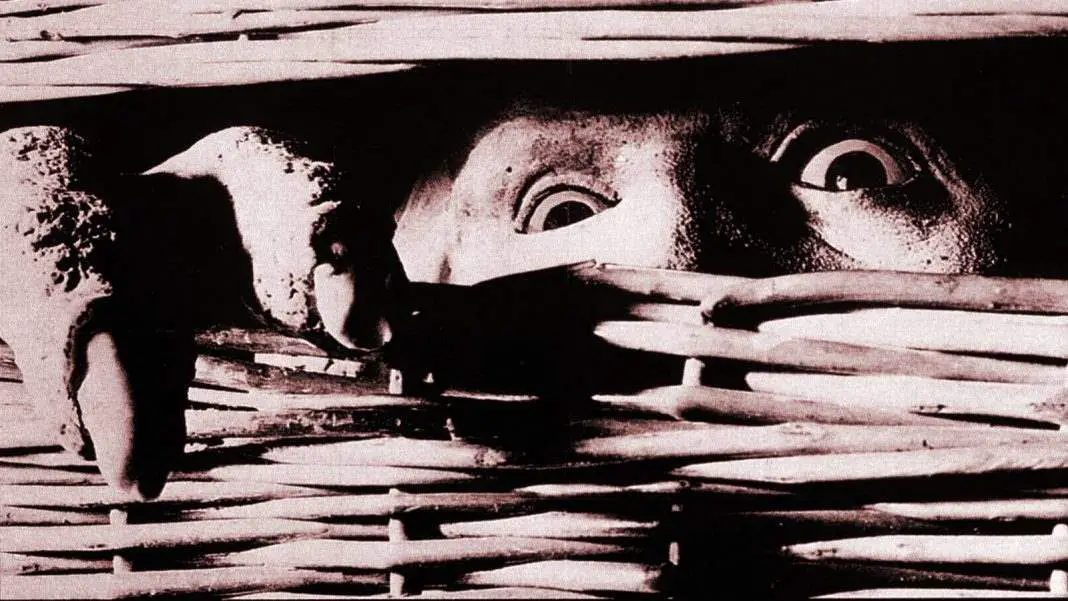 The thing about cult classics is that they don't actually gain their audience for being terrible movies. They gain an audience because even through the low-budget effects and over-the-top antics, there's something in them that genuinely speaks to people. Yes, Basket Case is pure trashy exploitation cinema.
But what might have been trash for most critics and respectable filmgoers of 1982 has absolutely become a collective treasure for horror fans in the decades since, spawning two sequels, both directed by a returning Hennenlotter. I'm sure he was as surprised as anyone that there was enough desire from audiences to make Basket Case a franchise, but maybe just like protagonist Duane, once that first movie was out there in the world and building an audience of its own, he just couldn't let the little bastard go.